ITL #219 Open data: a richer context to communications

6 years ago
(Comments)
In the age of data journalism and with trust and transparency of critical importance to organisations, PR practitioners must learn how to use open data appropriately to inform and influence. By Paul Wilkinson.
Writing skills are essential to the daily practice of most public relations professionals, but growing use of new modes of communication has broadened skills needs. Social media, of course, means PR people need to be increasingly digitally literate. As growing volumes of data are routinely captured and reused for decision-making by organisations, PR will also increasingly require data-literacy among its practitioners.
In the so-called 'post-truth' world, trust and transparency is critical to organisations' communications. Appropriate use of open data can, therefore, be a powerful tool in the PR armoury, improving understanding between an organisation and its stakeholders, informing decision-making and influencing attitudes and behaviours.
PR practitioners should know about the potential opportunities of using open data in communications, learn how to use it appropriately and be aware of the potential risks and ethical challenges it presents.
What is open data?
Open data is data that anyone can access, use or share. It is not subject to restrictions, licenses, copyright, patents and charges for access or re-use. Open, non-personal data can help citizens, campaign groups, medical researchers, small businesses, software developers and many others develop resources which can make crucial improvements to their communities.
Open data relates to the controlled release of data that is not confidential, does not contravene personal data protection provisions, does not compromise commercial relationships or intellectual property rights, and does not threaten the security of individuals or organisations. The Open Data Institute (ODI) portrays open data at the opposite end of a continuum from information that needs to remain confidential and closed.
Examples of open data include the UK's Citymapper which shares real-time travel information throughout London and other major cities. Encouraged by UK government support for open data initiatives (the UK is a world-leading exponent), several towns and cities provide data portals allowing access to various local or regional data. Central government bodies including the Land Registry and Environment Agency also share open data. And even private organisations such as banks are exploring open data opportunities.
Open data and PR
As professionals often tasked with mediating the interests and ambitions of a wide range of stakeholders, PR practitioners should therefore consider the potential of open data. It inherently lends itself to transparency and accountability, which can help build trust and improve relationships.
The PR opportunities of open data
Extend, augment and improve communications

– Open data can help organisations to connect better with their publics and provide a richer context to communications. It can help explain complex challenges, and provide detailed evidence of trends (while being a tangible demonstration of openness).
Data journalism

– The emergence of 'data journalists' changes the relationship between journalists and public relations professionals. Open data can be used to provide the evidence for transparent and honest communications. As such, it should be regarded a key skill for communications professionals:
"With the open data revolution gathering pace reporters must now also be as at home navigating a data store as they are on the Town Hall press benches. Press officers must do likewise. Why? Because the avalanche of public information that will be released has the potential to sweep all before it and drown the unprepared." – Dan Slee
Differentiation

– Some PR agencies already employ data scientists as full-time members of staff.
Predictive analytics

-

We can already track what is being said in social media and analyse historical data to understand how people reacted to past campaigns or events.

New PR

tools will assist with predicting future outcomes, spotting patterns and connecting the dots in ways that humans cannot.




Potential open data PR risks
Legal and regulatory data protection issues

– PR professionals will need to be aware of legislative requirements and any industry-specific regulatory issues.
Intellectual property

– Some organisations will regard data as intellectual property not to be shared. Such views can be accommodated by data-sharing approaches that limit access to named users, or by applying licences and copyright provisions.
Data standards

– Releasing data in common and consistent formats, ideally using open standards, is a factor in its usability.
Data quality

– There need to be assurances around the provenance, quality and reliability of published data.
Skills lag

– If data journalists are already competent in mining data to find stories and raise issues, PR professionals need to be prepared
Key messaging

– Communicating key messages may become more challenging; data can become the news source, interpreted by journalists and others in different ways.
Ethical issues raised by open data
Privacy and security

–

Organisations and their PR advisors need to be aware of their legal responsibilities. Open data itself cannot contain any information relating to specific individuals (or which potentially allows individuals to be identified) or commercially sensitive or security-related material.
Confidentiality

– Confidential information should not be disclosed unless specific permission has been granted by the parties concerned.
Integrity

– PR professionals need to be honest and truthful when using open data, and be aware of the potential impacts of their selection, presentation and use of information.
Fair use

– Publication of sometimes vast amounts of data needs to be managed in a sensible manner to ensure data is used fairly.
Competence

– PR professionals should be aware of the limitations of their professional competence, and be willing to accept or delegate only that work for which they are suitably skilled and experienced.
The competence issues for PR professionals
PR professionals will need to be data-literate. This means: able to understand data, how to interact with it, and understanding its impact:
Know your data sources

– PR practitioners need to know what data exists relating to their clients and organisations and the various stakeholders of those bodies:
Does the organisation publish open data itself?

If not, does it have data that could potentially be made open to help achieve communication strategy objectives?

Are the activities of the organisation detailed in open data published by others?

Could existing external sources of open data (singly or in combination) be used to help the organisation in its communications?
Know how data is published

– PR practitioners need to be familiar with the processes and issues around publishing data, just as many journalists and PR professionals are accustomed to the logistics of Freedom of Information (FOI) requests (which can be eliminated via open data).
Know how to analyse data

– PR professionals wanting to achieve communication objectives using open data will need to understand how actionable intelligence can be extracted. They will need to learn about data analysis and be confident in interpreting the findings before they begin communicating.
Know your data consumers

– Websites and free apps that allow users to access and interpret data open it to any member of the public. PR professionals may therefore need to be prepared to engage a broader group of stakeholders.
Know the impacts of data

– The impacts can be profound:
Improving government

– Release of open data by government bodies can help increase transparency, and enhance public services and resource allocation.

Empowering citizens

– Access to open data can help citizens become more informed and more involved in decisions directly affecting their lives, enabling new forms of social mobilisation.

Building business

– Open data can create new opportunities for both existing businesses and start-ups, fostering innovation and promoting economic growth and job creation. (Transport for London's release of public transport information has been used by 8,500 software developers, with over 500 apps developed, used by 42% of London travellers.)
Problem solving – Open data provides new data-driven ways to assess problems, and to develop more targeted interventions. Problems can be shared, and solutions can be developed collaboratively ('crowd-sourced').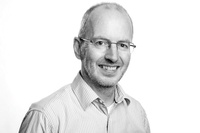 The Author
Paul Wilkinson has been working in PR in the UK construction industry since 1987, starting in professional services before moving on to information technology. He was head of communications at a construction Software-as-a-Service start-up for 10 years, and since 2009 has been an independent technology analyst, freelance journalist, blogger and PR consultant. He is a Fellow of the CIPR, an elected member of the CIPR Council and board, chair of its policy and campaigns committee (and has led its discussions on Open Data and PR), and chair of its construction and property special interest group (CAPSIG).
mail the author
visit the author's website
Forward, Post, Comment | #IpraITL
We are keen for our
IPRA Thought Leadership essays
to stimulate debate. With that objective in mind,
we encourage readers to participate in and facilitate discussion.
Please forward essay links to your industry contacts, post them to blogs, websites and social networking sites and above all give us your feedback via forums such as IPRA's LinkedIn group. A new ITL essay is published on the IPRA website every week. Prospective ITL essay contributors should send a short synopsis to IPRA head of editorial content Rob Gray
email
Share on Twitter
Share on Facebook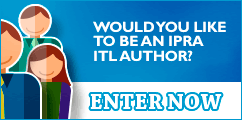 IPRAOfficial