ITL #109 Employee advocates: unlocking the potential of your most valuable audience

8 years, 7 months ago
(Comments)
How can employers realise the value of employees as influential corporate and brand ambassadors? By Richard Millar.
According to a study by Nielsen Gartner, a mere 15% of people trust messages from companies, yet 90% of consumers trust recommendations from people they know. In the digital age, companies don't have great social capital. People do.
A company might have thousands of Twitter followers, post content regularly, but get little or no engagement with their content. This is because people don't want to interact with a faceless brand or corporation.
Employees aren't just people who work for a company; they are potential advocates, brand and corporate ambassadors, and their enthusiasm for the brand can generate vitally important positive word of mouth. Yet, the average overlap between a brand's followers and its employee followers is only 8%.
Active engagement from a social following can drive tremendous growth in reach, improving brand equity and deliver superior ROI. In a Gallup survey, companies with high levels of employee engagement have 3.9 times the earning per share compared to their industry peers or competitors.
How can employers realise the value of employees as a trusted source and advocate of the corporate and brand story?
Affiliation with the workplace
In today's interconnected world an employee's personal and professional lives are intertwined. Jules Goddard, a Fellow at the London Business School, argues that the waning vitality and diminished loyalty to institutions such as the family, the neighbourhood, the church and civil society has been replaced by the workplace as the primary institutional locus of purpose, selfhood and affiliation.
In this context, employees demand truth, a purpose and to live the values and the culture of their company. Work has become an important marker of 'who I am'. The most powerful brands have employees who intuitively understand, feel connected to and share their purpose every day. Brands that do not have a visible and aligned purpose lived in real time by the brand and employees risk irrelevance.
As companies grow, directions might change. But the reason for existing should always remain the same.
I was privileged in my early career to work alongside Ingvar Kamprad, legendary founder of IKEA. Among many pieces of good advice that he gave me over several years was the importance of culture. Whilst he had little doubt that others could, if they wanted, copy his products or his store formats, Ingvar knew that none could copy the culture that he had created...largely in his own image.
Culture rooted in purpose
This culture was rooted in a clearly defined purpose..."to make a better everyday life". Advocacy demands a need for meaning and with that a sense of belonging to a broader cause.
Of course if you have a strong sense of purpose as a brand you will know the key characteristics you need to look for in an employee. You don't need people who just perform the role. You need to identify, develop and invest in the people with the right mind set to share, and advocate, your vision.
Here at H+K, we believe that our value to clients lies in 'the currency of ideas'. To generate compelling ideas for clients – that inspire action, change behaviour and enhance performance – is our purpose.
That purpose demands relentless curiosity. We value curiosity in every one we hire and expect our people to share their curiosity with the widest world.
With a shared vision you can be assured that your people are able to speak on your behalf without a script. Employee advocacy is born from enabling employees to participate in communications, motivating them to share professional content across their external social media networks. For employees, being visible, building a personal social brand has enormous potential value and a currency in both building peer to peer relationships and enhancing career prospects.
The Zappos way
This belief is held strongly by US based business Zappos, an online shoe and clothing company. Their employees are given full freedom to talk on behalf of the brand in front of their customers, and their suppliers, and employees are empowered to speak at industry events about the things that they are most proud about.
And advocacy has clear measurable commercial returns. In their book The Most Powerful Brand on Earth, authors Boudreauz & Emerick cite the IBM study that found traffic generated by IBM experts in social media converted seven times more frequently than traffic generated by other IBM sources.
That is not to say that classic marketing techniques should be deployed. You're doing it wrong if the only content that your social employees share is advertising, marketing and sales content from the brand. Choose instead a cooperative arrangement and invest in the employees' own personal brand, training and thought leadership.
According to Forrester, advocacy is higher among the technology adept. Employee advocacy grows with technology optimism. More specifically, employees that use technology at work are more likely to be social advocates. Systematic, business wide programmes that educate and equip the workforce with social technologies and mobile tools are a necessary platform on which to build effective employee advocacy.
Guidance...
Observe individual behaviours and work out how to optimise that behaviour...don't begin with universal assumptions. Don't carpet bomb your entire staff; target, and wisely.
Fit into existing methods of interpersonal communication...think mobile first.
Listen and share...and use platforms associated with the personal domain to create a value exchange. Bi-directional content sharing is key to advocacy participation.
Uses stories to simplify the complex...who you are, why you exist and the value you deliver to the wider world.
To amplify the message, 'wrap value' in creative execution. By 'gamifying' an advocacy programme you turn it into a friendly and positive competition.
Measure the correlation between your external NPS and an 'internal NPS'...an employee advocacy score, an employee who recommends to a friend or colleague will be especially thoughtful and opinions will not be shared lightly.
Clearly, there are ethical and privacy issues to consider. Above all, be authentic. The world has changed. There is a new transparency. The balance of power has changed. Employees can, and do, make your internal world visible to the whole world.
Spontaneous magic
When advocates are empowered, magic happens. One of my highlights of the past twelve months was the apparently spontaneous out-pouring of affection afforded to Mark Sebbagh, CEO of online retailer Net a Porter, at the announcement of his retirement. To witness the warmth was one thing but to recognise the power of the employee as advocate of the brand and its culture was altogether more powerful.
It left an indelible mark on its audience with one clear take-out: who wouldn't want to work at a company like that?
Leverage human relationships and let people share authentic, relevant content about their company with their own social networks. Great social businesses of the future will invest, empower and use employee advocacy, creating a collaborative and transparent culture.
Author's Details
Richard Millar is Global Chair, Creative Strategy and UK CEO at H+K Strategies. As leader of the UK agency, he is responsible for its commercial performance, creative output and its talent... ensuring the agency is equipped to answer its clients evolving marketing and communications challenges.
He is a champion of the agency´s approach to storytelling – The Hero´s Journey – and leads a global collective of creative talents across the firm. Over more than 25 years, he has created compelling stories for brands across a diverse portfolio of industries, including sport, retail, financial services, automotive and fast-moving consumer goods.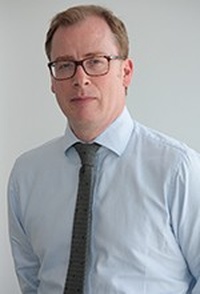 The Author
Richard Millar is Global Chair, Creative Strategy and UK CEO at H+K Strategies. As leader of the UK agency, he is responsible for its commercial performance, creative output and its talent... ensuring the agency is equipped to answer its clients evolving marketing and communications challenges.
mail the author
visit the author's website
Forward, Post, Comment | #IpraITL
We are keen for our
IPRA Thought Leadership essays
to stimulate debate. With that objective in mind,
we encourage readers to participate in and facilitate discussion.
Please forward essay links to your industry contacts, post them to blogs, websites and social networking sites and above all give us your feedback via forums such as IPRA's LinkedIn group. A new ITL essay is published on the IPRA website every week. Prospective ITL essay contributors should send a short synopsis to IPRA head of editorial content Rob Gray
email
Share on Twitter
Share on Facebook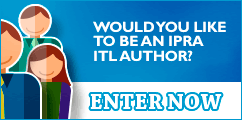 IPRAOfficial