No Room for Negativity in the Boardroom

13 years, 3 months ago
(Comments)
Although CEOs understand the importance of corporate reputation, too few companies have programmes in place for measuring and improving it, writes Peter Hehir.
Twenty years on, how well is Reputation Management doing as a business discipline?

There is a lot to be optimistic about, but too little to be satisfied with.

On the upside, most CEOs surveyed internationally now say that reputation heads their organisation's list of important assets. More and more corporate newsmaking incidents are examined in the media in the context of their impact on reputation.

Many studies and books have been produced on the subject, especially in the States, whilst here in Australasia, new research suggests an increasing interest in the subject by company directors across the board.

But on the downside, it seems that many companies confront the reality of reputation management only when in trouble. Few seem to know how to address it in 'peace time', how to measure it and how to produce programmes to improve it.

In fact, new research by SenateSHJ indicates a fabulous opportunity for consultancies which few seem prepared or able to take advantage of. What their research suggested is that while CEOs are attaching more importance to reputation than ever, they admit they don't know how to go about managing it. They appear to be saying, "I know this matters, I've seen the damage done to companies and careers when reputation goes wrong, but I don't know what to do"

Two decades on

This, twenty years on from when my old company, Countrywide Communications in the UK (later Porter Novelli) became the first consultancy to use 'The Management of Reputation' to indicate what it did. It started almost accidentally in a presentation to the board of the supermarket chain, Asda, and created so much resonance compared with the jaded and frankly corrupted phrase "public relations" that we enthusiastically promoted it as a more effective way of describing what really mattered to companies.

To be honest, though, it was a great way to raise the tone of conversations with clients, but the follow up was less impressive. There was little hard information to back up our claim that since reputation was the most valuable asset any organisation can have, it needed special attention at the highest level in the company. Of course, CEOs were into brand values, customer loyalty, product quality, corporate advertising, investor relations and the rest, but it seemed no-one in the company regarded the holistic idea of reputation as their baby.

This despite the already growing litany of companies who had blown their reputations by failing to properly address the communications aspects of crises, companies who lost billions in stock market value – and usually the head of the man or woman at the top. So it appeared the only way to measure the value of reputation was in the negative – the damage caused when it all went wrong.

Impact on value

Reputation being bound up with intangible assets also meant that it was time for companies to think harder about how intangible this particular asset really was – for it was surely very tangible when reputation damage could result in enormous declines in company values – as well as the ending of some high profile corporate careers.

Moving forward to 2010, and it seems many companies have not really devoted the time and money to the subject that its importance would seem to warrant. Many still have not even benchmarked their reputations against their competitors, leave alone regularly surveying all their stakeholders to ensure they know how their reputation is progressing – or not.

SenateSHJ's survey included media opinion, and though many of us would not hold media opinion about reputation to be very informed, they were on the money being pretty dismissive about the performance of CEOs publicly under pressure.

Slow to open the door

What this all adds up to is that companies have a very precious asset in reputation ... but they don't know its worth, have not got to grips with what it actually means and do little to protect and nurture it. And they are served by an industry that has been far to slow to push open this golden door and step in with credible products and advice based on convincing research.

For example, why has the insurance argument for reputation protection not flown? Intangible assets are usually worth far more to a company than the tangible ones. All companies are obliged to insure the tangible, but why not demonstrate that they are concerned with protecting the intangible? Some insurance companies are asking companies to have adequate back-up not only in risk management but also in crisis communication, so already we can start to see a value being placed on protecting reputation in a crisis. But if insurance companies invested in working up models of corporate practice that would better mitigate threats to their reputation, they could encourage companies to make themselves further risk-proof.

And why don't the various trade organisations invest in similar best practice initiatives, maybe by supporting university research which would help their members understand reputation better and adopt standards for its measurement, protection and development. Of course, there are courses on the subject now, but the whole area of communication still represents a tiny part of the formal education of CEOs, whether they come from a law, finance or marketing background.

Boardroom psychology

A possible reason for the lack of action on the part of CEOs may be found in the psychology of the boardroom. Focusing on the company's success, which comes from making the product and the service as good as possible, requires a very positive attitude to be struck by company directors – especially paramount when quarterly results are all that matters.

There is little room for doubt, for expressing the negative view of a decision or situation – boards can be quasi-religious in demanding participants buy in to the vision and the message. Put crudely, company directors buy into their own message to such a degree there is little room for doubt.

So when the lone voice of the communications profession throws doubt into the mix, the words are dulled and diluted by an overwhelming sense of right and certainty.

So a last thought – companies have remuneration committees, where the chairman is backed by independent advisors. Why not reputation committees, comprised of expert and independent specialists whose decisions are published as part of the annual report and accounts?


---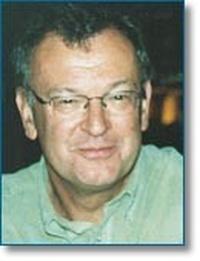 Forward, Post, Comment | #IpraITL
We are keen for our
IPRA Thought Leadership essays
to stimulate debate. With that objective in mind,
we encourage readers to participate in and facilitate discussion.
Please forward essay links to your industry contacts, post them to blogs, websites and social networking sites and above all give us your feedback via forums such as IPRA's LinkedIn group. A new ITL essay is published on the IPRA website every week. Prospective ITL essay contributors should send a short synopsis to IPRA head of editorial content Rob Gray
email
Share on Twitter
Share on Facebook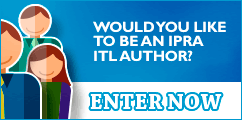 IPRAOfficial