Playing it Safe with Gambling

13 years, 3 months ago
(Comments)
Online sports betting site Betfair faces many challenges as it seeks to build its business across Europe including a complex regulatory hierarchy, opposition from state-owned monopolies and consumer sensitivity towards gambling. Tim Phillips sets out a pub
When it comes to reputation, gambling is a high-risk industry. The potential health risks attributed to gambling mean our industry will always attract the close scrutiny of the public, media and regulators. And for politicians around the world, it's all too often an area of public policy which appears problematic and fraught with negative press.

For most consumers however, betting is a leisure activity, a form of entertainment like any other. With the advent of the internet, consumers can, and do, go wherever they like for their chosen form of betting entertainment.

As the European public affairs team for Betfair, our job is to get regulators and politicians to understand the practical realities of this new world, and the limits to what many of them consider to be a 'responsible' policy of blocking or restricting access to gambling websites.

In reality, blocking or restricting access has the opposite effect to that intended: it encourages consumers to look for online gambling products elsewhere, potentially pushing them into the hands of unscrupulous or even criminal operators. Look where music downloading ended up.

A brief form guide

First a bit of background on Betfair. Since its launch in 2000 in the UK by people with a passion for sports, Betfair has grown to be the largest online sports betting site in the world. It has over 2.5 million registered customers, with operating licenses in the UK, Italy, Malta and Australia, a licensed subsidiary in the all-important US market, and an international work force of over 1,700 people.

Having established itself in its home territory, and with a fairly saturated and mature local market, it is outside the UK where there is enormous growth potential for Betfair with over half of all new customers now being international. In Europe the battle to allow responsible betting companies to operate is an essential and "game changing" part of our business, and we are putting increasing headcount and resources into this important work.

By proactively seeking to address some of the concerns regarding social responsibility and health risks via sound communications and reputation management processes, Betfair goes one step further than 'keeping on top of the threat' and has established the excellent reputation that has seen us gain a host of accolades including two prestigious Queen's Awards. But that is of course in the UK – elsewhere, the Betfair story is less well understood and the markets much less well developed.

European aims

Our aim across Europe is to convince key stakeholders and politicians that responsible policy in relation to online gambling is to regulate a broad choice of licensed betting operators in each region, impose standards of social responsibility on those operators to protect against fraud and guard against problem gambling, and generate tax revenue which can be spent on grassroots sports funding or other good causes. A major block to our progress on these issues is the existence of large and powerful state monopolies in the gambling sector which are keen to protect their revenue streams and their dominant position. It is one of the last battlegrounds left in Europe pitting private companies against monopolies, and from where I am sitting, it seems to be one of the most vicious.

How do we fight these battles? Firstly, the more we can get the facts about online gambling understood by regulators and stakeholders, the better chance we have of winning these arguments. The data and facts speak for themselves. But overcoming pre-conceived negative ideas about this sector is no easy task.

Complex hierarchy

Also, within Europe, an added complication is the hierarchy of political bodies for us to engage with. Firstly, there are the European institutions (Commission, Parliament and Council) which to date have been weak in upholding the principles of the European single market in such a politically sensitive sector as online gambling.

In an ideal world, Betfair's UK licence would be recognised by other European Member States. In reality, it is more likely that Betfair will require a series of individual licences on a state-by-state basis, which means talking to country regulators in 27 member states. And in the case of Spain and Germany, which operate on a de-centralized political structure, we need to also be engaging on a state by state basis within each of those countries – the numbers build up!

Generally, there are a small number of stakeholders in each territory who are crucial for furthering our aims. Regulators within civil services who will end up drafting gambling legislation are key contacts for us, and we engage with them as much for us to inform them about online gambling licensing systems elsewhere, as to try to get them to understand our position. But, as is often the case, if we can't get to speak to the key stakeholders, then we must speak to the 5 people who can influence them, and if not the 5, then the 25 who can influence the 5, and so on down the chain. Such a pyramid of contacts needs a very focussed and organized approach in order to keep track of who we have seen and what view they hold.

Regular briefings

We are constantly drafting briefing papers, short documents which clearly set out our position on particular issues, and ensure that the facts are backed up by independently verifiable data. And we do some limited and very targeted press activity in certain regions, where we are sure that the issues regarding regulation of online gambling are live and being debated publicly.

We can do more harm than good, particularly in relation to such a polarized topic as online gambling, so we use the press fairly sparingly. But we've had some success with consumer-led campaigns. We are supporting, alongside a number of other operators in the industry, a consumer campaign called http://www.right2bet.net/ which campaigns for EU citizen's rights to choose to bet freely. It's early days, but the first signs are that this is gaining good traction across Europe, and engages consumers in the debate about the restrictions imposed by state governments and monopolies across Europe.

It should never be expected that relationships with the public, media, our partners and decision-makers will be 50-50. It takes time and effort – but ultimately can pay dividends.

We work hard to ensure Betfair is always at the forefront of their minds in the right way; as a trustworthy, responsible and innovative operator and a source of transparent, accurate information on the betting industry. It is a reputation that should be defended at all costs and never taken for granted. It is only by working on this principle that we can hope for continuing success.

---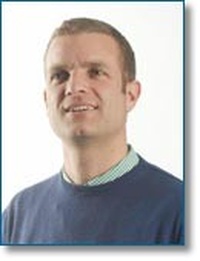 Forward, Post, Comment | #IpraITL
We are keen for our
IPRA Thought Leadership essays
to stimulate debate. With that objective in mind,
we encourage readers to participate in and facilitate discussion.
Please forward essay links to your industry contacts, post them to blogs, websites and social networking sites and above all give us your feedback via forums such as IPRA's LinkedIn group. A new ITL essay is published on the IPRA website every week. Prospective ITL essay contributors should send a short synopsis to IPRA head of editorial content Rob Gray
email
Share on Twitter
Share on Facebook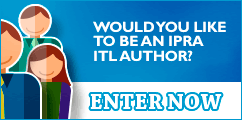 IPRAOfficial