Love without Borders

13 years, 7 months ago
(Comments)
Love without Borders
The celebration of the 33rd Narcotics Anonymous World Convention in Barcelona, under the slogan "Love without Borders", was the raison d'être for a one-year strategic communication plan, which included public and institutional relations and culminated in this great event. The goal was to make a name for the non-profit organization and bring to light its drug addiction recovery activities in Spain.

From 19 – 23 August 2009, more than 6,000 recovering addicts from over 70 countries attended the World Convention. It was made possible by both a great effort from the Organizing Committee and the design of an efficient communication strategy to give voice to Narcotics Anonymous (NA), basically unknown in Spain at the start of the campaign.

Main objective

The campaign main objective was to present the Organization to the Spanish people. To this end, during the year prior to the Convention, Grupo BPMO's communication agency DcorporateCom, together with the Group's International Projects division, mapped out the most effective methodology to achieve the best results.

From the beginning, we worked in tandem in the areas of media relations and institutional relations. In the first area, we designed key goals, messages and actions addressing substantial obstacles, including the cultural taboo surrounding drugs in Spain, the confusing and off-putting name of the Organization and the particularities of its programs (Twelve Step approach, spiritual connotations, among other aspects). We developed the appropriate communication material (press kit, selling points, press releases and presentations) and provided media training for the Organizing Committee spokespersons. To sum up, we fashioned a strategic plan defining the objectives, ideas and newsworthy facts, bringing in data and creating key communication messages.

At DcorporateCom we did our utmost to immerse ourselves in NA's reality. We attended all the group meetings to become familiar with their workings and dynamics, and often brought journalists along. We also organized a media luncheon for NA World Services (with headquarters in California) to provide first-hand information on the Organization and its great world gathering to journalists.

DcorporateCom strategically worked on two lines of action: the announcement of the 33rd World Convention and the ability to attract and retain members of the Organization in order to create new groups and new meetings in other Spanish cities. In essence, we made every effort to contribute to the growth of Narcotics Anonymous in our country with the aim of helping the maximum number of drug addicts possible.

Subdividing Spain

In the area of institutional relations, our approach was to divide the Spanish map into different areas and in each one of them meticulously identify and contact the key players in healthcare, penitentiary institutions, social services and other key drug addiction organizations. Specifically, DcorporateCom was able to contact and provide information on NA to more than 120 institutions and government entities in Spain. NA was also introduced in person to the most influential drug-recovery institutions in order to explore together possible ways of collaboration. Grupo BPMO's communication agency set up and participated with NA members in all the institutional meetings in Spain.

All the contacts made were invited to the World Convention and always kept informed of its latest developments until the end of the event.

The challenges we faced in that task included the near-total ignorance about the Organization and fear of its potential influence. One of our priorities was to make our interlocutors understand that NA is not competing with other drug addiction programs but rather is offering a different, beneficial and complementary approach to it. In particular, extensive dialogue and several meetings with Proyecto Hombre – Spain's most famous drug recovery program, established in the whole national territory – nurtured a mutual understanding of each program and paved the way for future collaboration among them.

All the attention we could get

TV3, TVE, Catalunya Radio, Com Radio, RNE, La Vanguardia, El País, ABC... More than 25 national media outlets covered the 33rd NA World Convention over the course of five days. DcorporateCom was in charge of managing all one-on-one meetings, the event media and photo coverage, as well as all the press and broadcast media interviews, always watching over the anonymity of all the members of the organization (testimonies and Convention participants are not granted recognition as the entity is by definition anonymous).

Throughout the campaign, NA's press coverage extended beyond the convention. Thanks to the news generated around NA's programs before and after the world event, it includes more than 6 television, 9 radio and 40 written media hits from Spain's main media outlets. The advertising value estimation is 183,669 euros (TV and radio not included).

Additionally, during the 33rd World Convention, thanks to the local Catalan institutions, the main streets of Barcelona were inundated with banners inviting all interested addicts to attend the event and take part in its recovery workshops.

IPMARK, Spain's main communication and marketing magazine, elected this campaign one of the best communication strategies of the year 2009. All national communication agencies submitted their work to participate in the selection.

Helping more people every day

To this day we are still working on securing maximum informative media coverage to position NA as a primary reference for its target groups. DcorporateCom is also maintaining and strengthening the relationships with all contacted institutions. NA's latest data confirm that calls to its hotline have tripled since the beginning of 2009 and that more than ten new meetings were created all over Spain in locations including Castellón, Barcelona, Viladecans, Seville and Bilbao. Proyecto Hombre has also been referring some of its patients to NA meetings.

This communication campaign has allowed Narcotics Anonymous to take a big step forward and to grow as a powerful support arm for all addicts on their way to recovery. Love without Borders.

---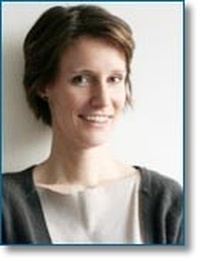 Forward, Post, Comment | #IpraITL
We are keen for our
IPRA Thought Leadership essays
to stimulate debate. With that objective in mind,
we encourage readers to participate in and facilitate discussion.
Please forward essay links to your industry contacts, post them to blogs, websites and social networking sites and above all give us your feedback via forums such as IPRA's LinkedIn group. A new ITL essay is published on the IPRA website every week. Prospective ITL essay contributors should send a short synopsis to IPRA head of editorial content Rob Gray
email
Share on Twitter
Share on Facebook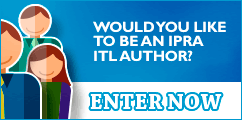 IPRAOfficial