A Snapshot of Business School Marketing

13 years, 7 months ago
(Comments)
Vicky Robinson presents some interesting research into marketing and communications issues for business schools based in the UK.
The Association of Business Schools (ABS) is the authoritative voice of business and management education in and for the UK and operates as an effective and independent network organisation for its 118 members.

ABS works with similar organisations in Europe and around the world to influence those who have an involvement or interest in business and management education.

The Association recently carried out several snapshot surveys of its members on topical marketing and communications issues.

The first, a marketing staff survey, was completed mainly by Marketing Managers (19 respondents) who are placed on a salary scale of between £37-43 K.

Of the total of responses 42.5 % were from pre 1992 institutions and 57.5 from post 1992 institutions.


Team composition

The findings show that the majority of schools who responded have either a Head of Marketing, Marketing Manager or a Marketing Officer in their team or who heads up their team.

Surprisingly, the data shows that only one respondent's team has an individual that is solely responsible for internal communications (officer) and only one has an internal communications manager (that title or similar).

36.2 % of respondents have an individual solely responsible for web work; from this we can assume that web is included into other job descriptions/roles for other institutions.

26 % have dedicated alumni staff within the team; many institutions have a central alumni office, which would explain this low figure.

Nearly half of the respondents (49%) have a marketing administrator reporting directly to them, the split for the salaries for the administrators was as follows:

• 22 % (8 respondents) are on the salary scale £17-23 k.
• An even split of just over 10% (4 respondents each) are on the scale: up to £17k, £24k-28 k and £29-36 k respectively.
• Only one had 'other academic staff' as a report and 15 had professional staff reporting to them.

(11 respondents chose to skip the question, perhaps showing the sensitive nature of the questions being asked).

Requirements for the job

This data shows that almost an even split of roles did/ did not require a first degree in marketing at interview, although another degree equivalent was required by some more than 75 % of respondents institutions.

Surprisingly, more required the post holder to hold the Diploma in Marketing (from either CIM or CAM) than the Post Graduate Diploma, and only 25 % of roles necessitated a Masters in Marketing.

The findings show a near 50:50 split between requiring a previous marketing qualification and not.


Autonomy

The top 5 highest levels of autonomy were seen in:

1. Product/portfolio management course portfolios (33 respondents)
2. Advertising (31)
3. Marketing strategy and Planning (29)
4. Student recruitment and retention and promotions (26)
5. Social media interactions i.e LinkedIn, Twitter, Blogs etc (25)


Out of 117 (correct at the time) ABS members, 47 responded (this varies question-question), response rate of 40 %.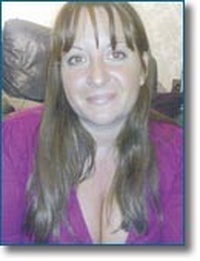 Forward, Post, Comment | #IpraITL
We are keen for our
IPRA Thought Leadership essays
to stimulate debate. With that objective in mind,
we encourage readers to participate in and facilitate discussion.
Please forward essay links to your industry contacts, post them to blogs, websites and social networking sites and above all give us your feedback via forums such as IPRA's LinkedIn group. A new ITL essay is published on the IPRA website every week. Prospective ITL essay contributors should send a short synopsis to IPRA head of editorial content Rob Gray
email
Share on Twitter
Share on Facebook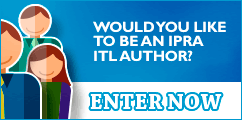 IPRAOfficial