Dealing with an 'Alien' Invader

12 years, 9 months ago
(Comments)
A major social marketing campaign was implemented in a bid to limit the spread of an unwanted organism in New Zealand's lakes and rivers. Judith Hamblyn sets out this successful programme in detail.
Located deep in the South Pacific, New Zealand is an isolated island nation untouched by many of the world's pests and diseases.

New Zealand is known for its pristine waterways, which provide habitats for valued wildlife and are popular playgrounds for New Zealanders and visitors alike.

This changed in November 2004 when the invasive microscopic alga didymosphenia geminata (didymo, or colloquially 'rock snot') was found in the lower Waiau-Mararoa catchment at the very south of New Zealand's South Island.

Didymo can form massive blooms on the bottom of streams, rivers and lakes. While not a significant health risk for humans, it can turn waterways from sparkling to murky and ugly, and can affect organisms that require the habitat to eat, breed and shelter. It can clog irrigation and hydro-electric systems and reduces the enjoyment of recreational activities such as fishing, kayaking, and boating.

The challenge

MAF Biosecurity New Zealand (MAFBNZ) is responsible for preventing pests and diseases from entering New Zealand and for eradication and management should they be detected within the country's borders.

MAFBNZ needed to act decisively to stop didymo spreading throughout New Zealand, especially to the North Island and its valuable trout fisheries.

Unfortunately there were no international precedents to follow in the management or eradication of didymo – MAFBNZ needed to find its own solutions.

The first affected river was immediately closed but it was soon found that, as didymo spread, closing rivers was not a viable option. Nor was there a practical way to eliminate or manage didymo once in a waterway. Added to the challenge was the fact that didymo was microscopic and could be spread by a single drop of water.

Changing the behaviour of waterway users to limit the spread of didymo soon emerged as the most viable solution. Scientific evidence indicated human behaviour as a cause of didymo spread (rather than animal movements or climatic conditions).

The solution – Check, Clean, Dry

Scientific research commissioned by MAFBNZ found that equipment infected with didymo cells could be effectively killed with a variety of readily-available products – including dish-washing detergent, salt, and nappy cleaner. It could also be killed by immersion in hot water or freezing.

Waterway users needed to CHECK equipment and remove any obvious debris, thoroughly CLEAN all equipment that had been in contact with the water with the most practical treatment (detergent, bleach, hot water), DRY it thoroughly, then wait for at least 48 hours.

With a clear behaviour change objective in its sights, MAFBNZ was able to successfully seek government funding for a three-year social marketing programme to get waterway users to Check, Clean, Dry.

The strategic approach

MAFBNZ initially used a broad brush approach for all potential audiences, largely through news media. Simultaneously, it commissioned focus group research with high-risk waterway users – people who frequently move from one waterway to another in the course of their recreational activities.

The research found that although waterway users knew about didymo, their understanding and acceptance of didymo and the actions they needed to take to stop it from spreading were widely disparate.

However, they were all motivated by the personal consequences – the impacts on their sports and leisure activities and the regions in which they live. MAFBNZ needed to make the threat of didymo real to these users and show them what worse case scenarios could look like.

Armed with that knowledge, MAFBNZ designed a social marketing programme that primarily took a community-based approach to target high-risk waterway users through the people and organisations they regularly come into contact with, the publications they read, at the waterways they use and events they attend. The priority group included kayakers, fly-fishers, jet-boaters and pleasure boaters.

The secondary target group was other waterway users, including the general public and visitors to New Zealand. The strategy was to reach this audience through mainstream media, traveller publications and events.

The programme also focussed on delivering 'products' that helped the target audiences to Check, Clean and Dry – such as cleaning stations at events, spray bottles and small packs of detergent.

Implementation

MAFBNZ partnered with numerous local and regional councils, environmental agencies, community and sporting groups, in the North and South Island, including kayak clubs, fishing clubs and rowing clubs so that audiences would hear repeatedly, and from many different sources, what they needed to do and why.

Engagement with frequent users of waterways through organisations in their own communities has meant the message has been delivered via channels they trust and at times and places where Check, Clean, Dry is relevant to them. MAFBNZ established many strong partnerships with these community-based partners and provided them with tools as well as guidance to implement their own successful Check, Clean, Dry initiatives.

A range of information resources was developed to support the programme and partners were involved in the creation and distribution of them. Resources included signage at water access points, information at ferry terminals, a school package, information to distribute at events, fact sheets, posters, bumper stickers, jelly beans, sunscreen, key rings, portable sprayers and water bottles. Some advertising was also done in support of community-based engagements.

Outcomes

Research concludes that the Check, Clean, Dry programme has been successful in changing attitudes and behaviours of New Zealand's fresh waterway users.

Latest research (2009) revealed that 100% of high-risk users in the South Island and 99% of high-risk users in the North Island were able to identify an action they take to help stop the spread of didymo. Of those, 71% always Check Clean and Dry and 21% sometimes Check, Clean and Dry. Other behaviours people have adopted have included using different equipment (e.g. waders and fishing rods) between different waterways.

The 2009 research also shows a correlation between the programme's outputs and the desired behaviour: 98% of people who always Check, Clean and Dry – and 95% of people who always / sometimes Check, Clean and Dry – have seen promotional items or received information from the campaign.
Although it is impossible to confirm whether the spread of didymo has slowed due to the implementation of the Check, Clean, Dryprogramme, it is significant to note that didymo has not yet been detected in the North Island.

Conclusion

The ability to illustrate the success of the campaign resulted in Check, Clean, Dry becoming the first major response the New Zealand Government has transitioned from an incursion response into a long-term management programme that includes an active ongoing role for MAFBNZ.

The long-term management programme will continue to reinforce to New Zealand's fresh waterway users that it is important to continue to Check, Clean, Dry to protect our waterways not only from didymo but other freshwater pests as well. New Zealanders will be reminded of what it is that New Zealand stands to lose if they do not take actions now to protect their treasured fresh waterways – a significant part of the New Zealand way of life.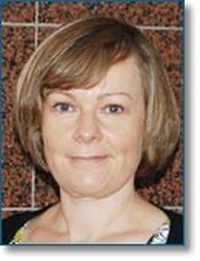 Forward, Post, Comment | #IpraITL
We are keen for our
IPRA Thought Leadership essays
to stimulate debate. With that objective in mind,
we encourage readers to participate in and facilitate discussion.
Please forward essay links to your industry contacts, post them to blogs, websites and social networking sites and above all give us your feedback via forums such as IPRA's LinkedIn group. A new ITL essay is published on the IPRA website every week. Prospective ITL essay contributors should send a short synopsis to IPRA head of editorial content Rob Gray
email
Share on Twitter
Share on Facebook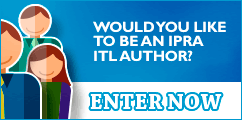 IPRAOfficial