Concerted Communications

13 years, 5 months ago
(Comments)
Promoting classical music is tougher than ever but at the world-renowned Berliner Philharmoniker orchestra smart PR, marketing and educational initiatives are hitting the right notes. By Elisabeth Hilsdorf.
Classical music is a tough area for public relations. In the past, when the big labels still had large budgets for marketing and PR, the orchestras and artists who were signed to these labels had quite a good standing. Now, the investment has unfortunately been reduced and orchestras and musicians have to organize themselves in order to get public interest.

A good chance for agencies? It is in the United States, where artists and orchestras are much more aware of the necessity of using agencies for their PR. In Europe it's another story. Most of the newspapers and magazines previously had big arts sections, large parts of which covered classical music. Due to the economic crisis and a decrease in advertising activity and thus income, a lot of newspapers have had to cut the number of their pages.

Often the first section to go is classical music. When I recently asked an editor why, he replied: "Classical music is a minority interest."

So how should we, the PR people within classical music, react to these developments? Everybody seems to have her/his own answer and all seems well when a lot of musicians are promoted like top models. But what to do with smaller, less attractive artists? Or with orchestras? No matter how outstanding their musical achievements, they won't make the cover of Vanity Fair in times like these.

The true target market

Let me ask: Who is the target market for classical music? Are these really the often quoted 14-49ers, which everybody is eager to catch through their PR efforts? The answer is: No! PR should A) target people who actually have enough time and money to listen to classical music, meaning people over 50, and B) children, who have to get in contact with classical music in order to become classical music listeners when they grow older. How do we get these people?

Most orchestras have education programs to reach out to children in their community. We should aim to get these programs into the press as often as possible since they are the lifeline for the future of classical music.

The Berliner Philharmoniker are of course very lucky to have a devoted sponsor for Zukunft@BPhil – fortunately, many other orchestras also find sponsorship for their educational work. I can't emphasize enough that the promotion of these education programs is a political necessity and a crucially important task for PR.

As for the target group over 50, we should not underestimate their knowledge about classical music by reducing their classical stars to mere pictures and home stories. Let the musicians talk about what they do best: Music! If it gets too complicated, it is our job to translate.

Of course it helps to have some background in classical music yourself. At the Berliner Philharmoniker, we offer a trainee program in our PR department. The trainee stays for two years, is paid, receives two foreign language courses (own choice), two PR courses at a journalist school and accompanies the orchestra on two tours. With this attractive offer, we hope to make the classical music PR business interesting to people with a musical background.

Live streaming online

Another new way of reaching more people all over the world is the internet. The Berliner Philharmoniker started a Digital Concert Hall in January 2009. We broadcast all of our programs as a live stream over the internet and later make them available in a video archive. Users have to pay for this service.

Needless to say, the PR for a global initiative like this one cannot be done by one office. As every continent has its own PR rules we have engaged agencies or local freelancers to support us. For these agencies we apply the same rules as stated above about the trainees: There must be a background in classical music.

Of course we can reach some people who are mainly interested in the technical side of the Digital Concert Hall, but the main focus in PR and Marketing work should be the classical music lovers. Besides using agencies we also use Twitter, Facebook and Youtube to promote the webpage – a good way to reach audiences for classical music who are not so familiar with this topic.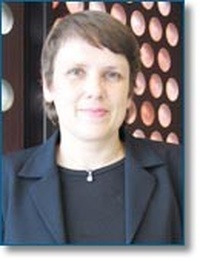 The Author
Elisabeth Hilsdorf became Head of Press and Public Relations for Stiftung Berliner Philharmoniker in 2006. Previously she ran her own PR agency Words about Music in Hanover.
mail the author
visit the author's website
Forward, Post, Comment | #IpraITL
We are keen for our
IPRA Thought Leadership essays
to stimulate debate. With that objective in mind,
we encourage readers to participate in and facilitate discussion.
Please forward essay links to your industry contacts, post them to blogs, websites and social networking sites and above all give us your feedback via forums such as IPRA's LinkedIn group. A new ITL essay is published on the IPRA website every week. Prospective ITL essay contributors should send a short synopsis to IPRA head of editorial content Rob Gray
email
Share on Twitter
Share on Facebook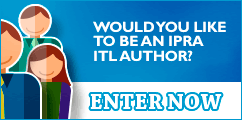 IPRAOfficial