Personal Branding is a Passport to Success

12 years, 11 months ago
(Comments)
Branding is for more than corporations and consumer goods. A clear sense of who you are and how you present yourself can boost your career prospects, asserts Ruxandra Catalina Dorobeti.
Remember the last time you were introduced to someone? What were your first thoughts? Was that person well-spoken? Well-dressed? Well-behaved? Or on the contrary, inarticulate or ill-mannered?

First impressions are important and portraying the right image may affect you in many ways, particularly in your career. There are people who try to fool others by portraying a flawless image when meeting somebody.

However, projecting an artificial image is not a good idea, particularly if you will need to sustain it for a long time. The first impression needs to be consistent with your personality, it should represent your brand.

What do the experts say?

According to Charles Fombrun, the founder of the Reputation Institute, branding has become an integral part of organizational life in the last few decades and it is an essential part of a company's reputation building process.

Charles has dedicated many of his writings to corporate reputation; in 2003, he co-wrote Fame & Fortune: How Successful Companies Build Winning Reputations, a book which is considered by Yves Panneels, communication and reputation manager currently running Panneels & Partners, to be one "of the best introductory publications on corporate reputation in recent years." Brenda Bence, an internationally-recognized branding expert, recognizes personal brand as "the way people perceive, feel and think about us in relation to others." Because she was able to recognize and understand the importance of personal branding, Brenda chose to focus her career on this aspect and she is now coaching multinational organizations on branding.

However, both professionals understand that reputation and branding are not strictly related to corporations. Each individual has his/her own image and reputation to build and preserve. And, I mean all individuals – not only politicians or CEOs involved in scandals.

Do you recognize the brand?

Personal branding has always existed, although it hasn't always been publicly acknowledged. But globalization is bringing us all together, even in terms of defining our actions. However, cultural differences in terms of organizational style, nationality or ethnicity are still notable. And, if disregarding the seldom inconveniences, you may argue that they are a charming antidote to uniformity.

Dan Shambel, the publisher of Personal Branding magazine, and Tim Ferris, the author of the bestseller The Four-Hour Work Week, argue that "no one can avoid the reality that we are brands." Although not everybody knows what they want from life, most people have a clear idea of how they want to be perceived; as, for example, funny, professional or reliable. This image should always project a person's genuine traits. In order to build an authentic brand, one needs to scratch below the surface and examine true talents and values, as branding is directly related to your personality and personal goals in life.

Is branding a global phenomenon?

We understand in branding is important, but is branding defined in the same way all around the world? In my home country, there is a popular saying: "You are what you wear." Although the initial meaning referred strictly to clothing, East European cultures have given it a more complex meaning. It still refers to the way one dresses, but also the person's manners and speaking skills.

North America
"North American societies attribute the same level of attention to appearance, manners and the ability to communicate"

Eastern Europe
"Physical appearance and vocabulary are crucial when going for an interview in Sofia, Bucharest or Kiev.

Is this saying valid in Canada as well? Let me now discuss this idea from a North American versus East European perspective. The comparative reflection is due to geographical and socio-economical factors and is based on a public relations literature review and my personal experience.

At a first glance, it could be argued that North American and East European standards differ. That North America has a solid democratic background, while Eastern Europe is still feeling the reminiscences of communism. Therefore, the practice of public relations and personal branding are not defined in the same way. However, the dissimilarities are less numerous than expected.

When talking about personal branding in Eastern Europe, first impression is crucial. Although choices in terms of money and variety are still more limited in this part of the world than in the Western hemisphere, East Europeans try to make the most of what they have. For example, physical appearance and vocabulary are crucial when going for an interview in Sofia, Bucharest or Kiev.

On the other hand, from my initial experience in Canada, my assumption was that while first impression is important, people are given the benefit of the doubt. And when referring to public relations practitioners, I thought less weight is put on appearance. This can be attributed to my personal perception of the North American society as having a task-oriented character where "getting the job done" is the ultimate goal.

However, Doorley and Garcia, the authors of Reputation management: the key to successful public relations and corporate communications, contradict my initial assumption. They suggest that a personal brand is composed of the sum of images that characterize a person. These images refer to an individual's performance and behaviour and the way he or she communicates and reacts in different situations.

If these facts are taken into consideration, it could be argued that North American societies attribute the same level of attention to appearance, manners and the ability to communicate as East European societies.

Additionally, Glenn Power, member of the Communications Committee within The Appraisal Institute of Canada (AIC), and Margery Weinstein, senior associate editor for Training Magazine, are only two examples of authors who focused their attention on branding at a personal level. This is currently a common practice throughout the world, particularly because the practice of public relations is becoming increasingly popular.

My own experience

My own experience persuades me to agree with these statements. I was born in Eastern Europe, but I moved to the Western side of the continent when I was 20. After a short time, I moved again, to North America. My roots are still in Europe – I can't yet consider myself completely embedded in the North American culture. However, wherever I went, I tried to project my goals into my image. And, of course, I always had in mind the old saying, "You are what you wear."


Consequently, I have presented myself as a person able to communicate, sensitive to cultural differences and eager to learn, as a professional. This attitude gave me credibility and the people I met took the time to get to know me, listen to me and gave me a chance to prove myself.

So far, I have succeeded in achieving all my goals, both in Eastern Europe and North America. My personal brand has been my real passport.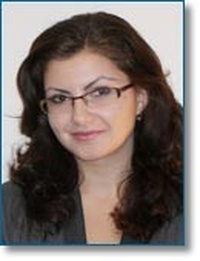 The Author
Ruxandra Catalina Dorobeti has a BSc in Business Studies with Media and Cultural Studies from Canterbury Christ Church University, England. She is now enrolled in the Corporate Communications postgraduate program at Seneca College in Toronto, Canada. Her home country is Romania.
mail the author
visit the author's website
Forward, Post, Comment | #IpraITL
We are keen for our
IPRA Thought Leadership essays
to stimulate debate. With that objective in mind,
we encourage readers to participate in and facilitate discussion.
Please forward essay links to your industry contacts, post them to blogs, websites and social networking sites and above all give us your feedback via forums such as IPRA's LinkedIn group. A new ITL essay is published on the IPRA website every week. Prospective ITL essay contributors should send a short synopsis to IPRA head of editorial content Rob Gray
email
Share on Twitter
Share on Facebook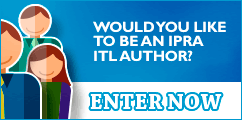 IPRAOfficial