New Game, New Roles – and Now it's Personal

13 years, 1 month ago
(Comments)
In order to succeed in social media, PR professionals need to develop a trustworthy public profile and build personal networks with journalists, bloggers, influencers and peers. By Christina Forsgård.
So you think social media is not for you? Think again. The village just turned global and it's time to take the new game personally. You are not in the game if you do not play as a person. Get your gear and prepare to network like never before.
Communications and PR professionals have a long tradition of being the grey eminence behind the curtains. But this has changed – for good.
As social media networks proliferate, they are fundamentally altering the way people, companies, organizations and countries communicate and influence.
Raising the curtain
In all business sectors, organizations and communications professionals are facing the fact that there is no escaping behind the curtains anymore. As a matter of fact, business leaders are now looking for a new breed of communications professionals with interpersonal social media skills both offline and online. To succeed, public relations professionals need personal networks of trust with journalists, bloggers, influencers and peers.
At the same time, seasoned communications professionals are showing very little personal and just some professional interest towards social media as a tool to interact with stakeholders. One cannot but wonder why there is so much resistance on a personal level to start exploring social media.
Discussions with several communications professionals too often end up in a debate about what would be one's role in social media networks. Am I there as a private person? How can I act as a professional? Why should I share my thoughts with the world? Who cares what I think, do or eat?
Start personal – be human
Discussions about the different roles people have are actually important. The migration path to harness social media starts inevitably from personal interests and experiences. Social media is fundamentally networking and sharing with real people and personal identities; corporate identities are yet to be discovered.
To start as a private person with little or no contextual ties to business is a fairly safe path to take. And although an authentic voice is warmly welcomed, people will not want to hear everything of you, they just need to know you are a real human being, not a troll or a spam machine. People interact with people, not corporations. And they will love you for being yourself.
There is a clear learning curve in social media adoption. It will take time to feel fully comfortable with open dialog and to grasp how to interact in a humane way that anyone can relate to. Personal experiences and track record in the social media scene will pave the way for professional networking and finally for representing business in a way that does not sound like corporate bullshit.
Putting relationships back into business
On a larger scale, the entire PR agency business will need to take a closer look at the changing media landscape and the development of communications technology. Within a couple of years, the whole PR business will have undergone a dramatic change: not as much in the set of services but in the skills and mindset of professionals they employ.
Content will still be king. Sharing it with a personal twist is true power.
Having been deeply involved with multiple social media services for several years now, I'd argue we have come to the point where PR agencies need to say goodbye to some of the old tricks of the trade and welcome a pile of new ones. The game just got very personal and very public for all of us.
Lead, follow or stay away from the kitchen.
Now is the time to welcome a new era of open conversations and transparency – it's power play squared. As social media services provide everyone with a set of powerful tools of influence, professionals need to stay ahead and prepare themselves for a new kind of game.
Trustworthy public profile
A couple of years from now it will not be enough to be an exceptionally good writer, have productive interpersonal skills and possess an analytical mind. Those are just the minimum requirements. Being a player in social networks requires both a mental and a concrete shift from grey anonymity to an interesting and trustworthy public profile.
Succeeding in the new game will require the adoption of an open and transparent communications culture and genuine commitment to actively interact with different audiences. Social media touches on questions about human nature and identity.
Therefore, who you are and what you are known for in the social networks will define how much power you have and how you are able to use it. Are you someone we can trust? Do we trust your network? Should we listen to what you say of your clients? Who do you trust?
There is no looking back.
Communications professionals need to get involved personally and become publicly recognized players in the new game. Social media is all about relationships: engagement, interaction and conversations. Where have I heard this before? Is there really something new here? Aren't we actually talking about public relations?
---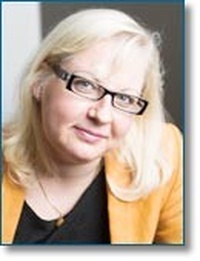 The Author
Christina Forsgård is Senior Consultant, Founder of Netprofile Finland. She also chairs MTL PR Consultancies, the Finnish Association of Marketing Communication Agencies.
mail the author
visit the author's website
Forward, Post, Comment | #IpraITL
We are keen for our
IPRA Thought Leadership essays
to stimulate debate. With that objective in mind,
we encourage readers to participate in and facilitate discussion.
Please forward essay links to your industry contacts, post them to blogs, websites and social networking sites and above all give us your feedback via forums such as IPRA's LinkedIn group. A new ITL essay is published on the IPRA website every week. Prospective ITL essay contributors should send a short synopsis to IPRA head of editorial content Rob Gray
email
Share on Twitter
Share on Facebook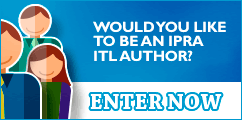 IPRAOfficial