Connective Tissue for a 'Glocal' World

13 years, 5 months ago
(Comments)
As Worldwide President of one of the largest global PR organizations, IPREX, Kathy Tunheim sees a need for new ways of balancing global scale and local expertise in building brands and reputations.
"What in the world is happening in the world?" Not a week goes by without an article forecasting the dramatic transformation of yet another business sector, or another business model.

The short answer is that the world is going 'glocal', a term that means balancing the needs for both global and local perspectives, expertise and resources. It is affecting the world's largest enterprises, and the neighborhood storefront, as its supply-chain evolves.

According to Wikipedia, the word glocal was coined back in 1989 (by a German astrophysicist named Manfred Lange). But as a 50-something American now running a global communications organization, it is the best handle I've found to grasp the key dynamic impacting so much of what we are doing – or trying to do. As organizations evaluate their paths forward, a firm grip on this handle will be essential.

Two fundamental and well-documented trends inform the glocal dynamic:

Migration: Every place in the world is changing in dramatic ways because people are moving around at unprecedented rates. Some people move because they can – they choose to experience a place other than where they started life. Some people move because they must: their safety, or at least their livelihood, is disappearing in one place and so they go somewhere for a new start. Sometimes they face a warm welcome – some times not. But either way, over time they are going to have profound impacts on the local marketplace, culture and economy of their new hometown. As a result, local intelligence and insights will continue to be a critical success factor in doing business in any market.

Technology: Every place in the world is more aware than ever before of every other place in the world. We've been seeing pictures of each other for hundreds of years – and talking through telephone lines for decades. But truly, virtually sharing the planet and engaging dynamically with each other? These are game-changing developments, coming with amazing frequency – and some of these new innovations will profoundly impact our definitions of 'markets', 'customers', 'opportunities' and 'risks.'

Managing 'on the ground' everywhere

For any of us charged with providing and delivering effective strategies to build brands and reputations, it has become imperative that we become – or have access to – world-class glocal organizations. We must be well-prepared 'on the ground' in every particular market, with their unique attributes and challenges; and we must be expert in monitoring and managing the powerful dynamics making the world ever smaller, with ever-more interdependence between its regions.

No doubt there are various approaches to glocal operations. The largest, traditional agencies have argued for years that they can build monolithic organizations to deliver consistent services anywhere. Corporate organizations, too, have experimented for decades with variations on centralized and decentralized structures to find the right balance of global scale and local expertise.

I'm putting my professional bet on a mix of collegiality, shared fate, and nimble business operations. IPREX is a 27-year old company that has been practicing glocal operations since its inception – and is now refining its business model to most effectively capitalize on these extraordinary times.

Connective tissue

Most simply, IPREX comprises 70 independent agencies, each successful in their market – some geographically defined, some defined by specialization. As importantly, however, IPREX comprises connective tissue in the form of global initiatives to develop talent; to share best practices in agency operations; to facilitate seamless client service for each others' customers.

This investment in connective tissue is vital: it makes possible a standard for client service delivery that would otherwise be theoretical, but not achievable. It enables business leaders in disparate markets to share what makes sense, maintain distinction where circumstances dictate, and evaluate their relationships continuously. It also has enabled young professionals to gain experience in global client service – and as the race for talent resumes in a recovering economy, we expect that to emerge as a meaningful competitive advantage.

Leadership strategy

Leadership in a glocal organization requires a different breed of executive and management than might be seen atop a traditional firm, as well. Hierarchy matters little (there are 70 CEOs!) – success comes via establishing clear shared priorities, building strong tools for collaboration, and then getting out of the way. It also helps to have a healthy sense of humor and the capacity to see the peculiarity of your own marketplace.

In this emerging world of glocal pressures, having the potential to unleash distributed experience, knowledge and power is a wonderful business opportunity. With peerless client service as the Holy Grail (our highest internal award is called 'The Grail'!), we're building a different kind of global enterprise. We're also having a lot of fun – nothing to take for granted in work life, I know.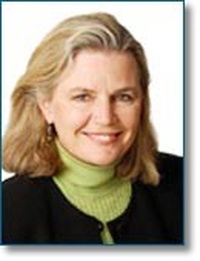 The Author
Kathy Tunheim is Principal and CEO of Tunheim Partners, the Minneapolis-based strategic communications company. She is a specialist in corporate communications, communications strategy and governance. She previously worked in politics and the corporate world, including 10 years at Honeywell, where she was vice president for public relations and internal communications, leading a global team of professionals with responsibility for media relations and employee communications. She was elected Worldwide President of IPREX in 2009.
mail the author
visit the author's website
Forward, Post, Comment | #IpraITL
We are keen for our
IPRA Thought Leadership essays
to stimulate debate. With that objective in mind,
we encourage readers to participate in and facilitate discussion.
Please forward essay links to your industry contacts, post them to blogs, websites and social networking sites and above all give us your feedback via forums such as IPRA's LinkedIn group. A new ITL essay is published on the IPRA website every week. Prospective ITL essay contributors should send a short synopsis to IPRA head of editorial content Rob Gray
email
Share on Twitter
Share on Facebook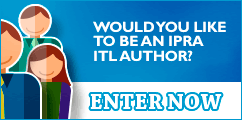 IPRAOfficial