Thought Leadership Essays
Viewing posts from June, 2009
By: Christof Ehrhart 12/06/2009
Asia Pacific is home to an economic and cultural diversity that presents unique opportunities and difficulties to communicators. Christof Ehrhart explains how DHL grapples with the challenges of talking to varied audiences.
By: Renata Cosby 12/06/2009
Words mean what the culture wants them to mean, writes Renata Cosby. So be sure to take this into account when communicating in English to different international markets.
By: Ron Childs 12/06/2009
Ron Childs contends that while the ethnic press is being hit by convulsions in the wider media landscape, journalists and public relations practitioners are finding new ways to survive and prosper.
By: Iain Burns 12/06/2009
Rapidly expanding Abu Dhabi airline Etihad has had little problem making the headlines. The main Public Relations challenge, writes Iain Burns, is conveying the strategic context for its investment.
By: Monica Björklund Aksnes 12/06/2009
Monica Björklund Aksnes reveals how a carefully planned Swedish communications campaign is improving the image of politicians up and down the country.
By: Neil Bayley 12/06/2009
Tougher economic times could push corporate responsibility further down the business agenda. However, Neil Bayley believes that sustainability will continue to be of major importance.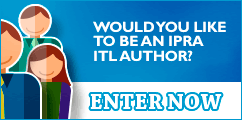 Tweets by @ipraofficial