The Kaleidoscope of Asia

14 years, 3 months ago
(Comments)
Asia Pacific is home to an economic and cultural diversity that presents unique opportunities and difficulties to communicators. Christof Ehrhart explains how DHL grapples with the challenges of talking to varied audiences.
Asia Pacific forms a true kaleidoscope, from the free market poster child of Hong Kong to the global powerhouses of India and China, and emerging markets of Vietnam and Cambodia.

The region is home to the fastest-growing pool of millionaires, yet millions continue to live in abject poverty. Commercially, it is a fiercely competitive landscape where global MNCs and Asian brands battle to expand their footprint in the rapidly growing region. Culturally, Asia increasingly plays a starring role on the world stage – be it the Beijing Olympics or Slumdog Millionaire's Oscar sweep.

Media channels and news consumption habits are as varied as its populace. While China has more bloggers per capita than any other nation, radio remains the dominant media in Vietnam and the majority of young Japanese adults access internet news from mobile phones.

Unlike the West, which has seen some of its most venerable broadsheets disappear from newsprint, print sales are still growing in many Asian markets, as swiftly as online blogs and new media channels establish themselves as important sources of news.

DHL in Asia Pacific

At DHL, we greet the challenge of diversity on a daily basis. While there is no quick 'abracadabra' moment for solving the riddle of effective communication strategies in Asia, we've had some success, which I'm pleased to share.

DHL has 50,000 employees across four business units in Asia Pacific with regional revenue of 6.3 billion euros in 2008. We manage over 170 million shipments by air and over 1 million TEUs of ocean freight every year. Established in Asia for close to 40 years, our history is one of rapid organic growth, joint ventures and acquisitions. These include Blue Dart and Lemiur in India and Sinotrans in China, and also some of the industry's largest mergers and acquisitions, including Danzas and Exel Supply Chain.

The size and scale of our operations, coupled with the diversity of the region make for an interesting case study of our communications approach.

The role of communications – internal and external

At DHL, we believe that internal and external communications are equally critical to securing and strengthening our business. Internally, we work to foster a shared identity, build pride in the workplace and inspire best-in-class service. Not only do happy employees yield satisfied customers, with the region's fierce talent war, being an Employer of Choice is critical.

DHL has several programs to nurture employee relations and keep open the channels of communication. Our support of a regional Volunteer Day and dedicated Disaster Response Teams (DRT) helps build a DHL that employees feel proud to belong to.

Our external communications activities vary across the region, and are tailored to our business needs. In emerging markets, we focus on brand building, largely through editorial outreach.

In more developed markets, particularly where key decision makers are based, our external communications serves to educate and showcase the services we provide. This is achieved by engaging in high profile sponsorships and official partnerships with Formula One, the Asian Football Federation (AFC), the National Basketball Association (NBA) and the Special Olympics.

Our vertical sector engagement is also varied across the region. For example, we focus on high tech and life sciences in Singapore and Malaysia, automotive in Thailand, energy in Indonesia, Fashion and Apparel in Hong Kong, India, Sri Lanka and parts of Southeast Asia. For each vertical we have a consistent media engagement program to reach key stakeholders.

Leading and supporting the community

DHL consistently engages with governing bodies and leadership institutions. Our participation in the annual World Economic Forum and ASEAN Summit enables us to participate in leadership dialogues on the development of Asia, as did our involvement last year in the Germany & China: Chongqing Dialogue on Urbanization conference on sustainable development.

As a leading MNC and one of the largest employers in many countries, we believe in giving back to the communities our employees live and operate in. DHL engages in a wide array of programs that support the community, including UNICEF, our environmentally-focused Go Green initiative and training efforts such as our DRT program.

These initiatives also work to support First Choice – DHL's customer-centric quality program. At every level of DHL, customer-centricity is at the heart of what we do. First Choice is ingrained in our culture and philosophy and employees are at the heart of it: We want to motivate and empower every individual in the Group to provide 'first choice' service for our customers.

Knowing where we're headed: 2015

Finally, we've aligned our communications efforts to our strategic road map – what we call Strategy 2015. We've identified key areas of focus and activity, which include nurturing a 'One DHL' voice across our business units; increasing employee engagement and involvement via our Respect and Results program; continuing to grow our CSR efforts and maintaining clear, open lines of communication.

Communications is never a 'one-size-fits-all' endeavor. In Asia, it is a dynamic navigation, taking into consideration varied business objectives, political contexts, cultural nuances, media landscapes and economic climates. And while this makes for a significantly challenging experience, it is like looking through a kaleidoscope – ever changing and fascinating.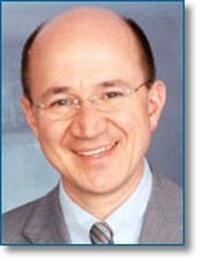 Forward, Post, Comment | #IpraITL
We are keen for our
IPRA Thought Leadership essays
to stimulate debate. With that objective in mind,
we encourage readers to participate in and facilitate discussion.
Please forward essay links to your industry contacts, post them to blogs, websites and social networking sites and above all give us your feedback via forums such as IPRA's LinkedIn group. A new ITL essay is published on the IPRA website every week. Prospective ITL essay contributors should send a short synopsis to IPRA head of editorial content Rob Gray
email
Share on Twitter
Share on Facebook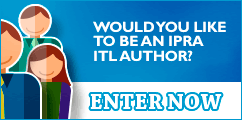 IPRAOfficial