Cold Times for America's Ethnic Media

14 years, 3 months ago
(Comments)
Ron Childs contends that while the ethnic press is being hit by convulsions in the wider media landscape, journalists and public relations practitioners are finding new ways to survive and prosper.
"If the master sneezed, the slaves caught a cold." During the American slave era, the continued health and well-being of the slave master – brutal though such a person could be – was essential to any hope of keeping a black family together long term.

The death of a slave master often resulted in his slaves being separated and sold off to other plantation owners, without concern for keeping family units intact. This analogy works today in the relationship between general market and ethnic media in the U.S. – the majority media is sneezing badly, but the African American press has caught a major fever.

Media in tumult

Regardless of market rank, newsrooms in virtually every category of media are imploding. In the US and elsewhere general market newspapers are laying off reporters and editors weekly, while respected daily newspapers and national magazines are closing down or going exclusively online.

Broadcast media are not immune either. Radio stations are recalibrating – eliminating news shows and head count – while TV news directors focus on ratings, and networks not-so-subtly direct viewers to their web sites at every opportunity.

It's true that editorial content remains king, but society's increasing appetite for immediacy is driving the allure of the Internet and social media platforms for news – "new media" that's accessible 24 hours per day, and mostly at no cost to the consumer.

The impact on ethnic media

With so much upheaval in the long-established mainstream media it's no surprise that there's a huge impact on the multicultural press, and the PR practitioners who work closely with them. With several Asian, Hispanic and African American publications disappearing without trace in the past year alone, the ethnic-interest news business, too, is suffering.

In January, en route to Washington D.C. to cover the biggest African American news story in history, editors and reporters with Chicago-based EBONY and Jet magazines, the highest-circulated black publications worldwide, were told they'd all have to re-apply for their jobs upon returning from the inauguration of the first black president of the United States.

In the realm of broadcast, black talk-radio, long an institution in American black communities, now shows only flickering signs of life. Only one such show remains in most major urban markets, elbowed out by syndicated network programming devoid of local news.

Losses like these might seem meager by comparison to the blood-letting in the industry at large, but the potential harm is immense. Like their general market counterparts, ethnic media view themselves as vitally important news organizations – essential to covering the issues, and their communities, from a unique perspective that their audiences can get nowhere else.

After all, the multicultural media heritage is based on a commitment to giving voice to the voiceless, while correcting, defending and chronicling the stories of success, achievement and community life that the mainstream media deems insignificant. Despite this, whether they admit it or not, the mainstream often follows their lead, so contraction in the multicultural media diminishes coverage of minority issues in the broader media environment.

The antiquated war: PR vs journalism

Over the past decade, at annual, multicultural journalism conferences like those of The National Association of Black Journalists (NABJ), the National Association of Hispanic Journalists and Unity: Journalists of Color, the only program sessions that have addressed the PR profession at all were forums in which journalists often haughtily recounted what a nuisance PR people are, or dealt solely with how practitioners could better cater to the needs and whims of journalists.

More recently, however, with mainstream journalism careers imperiled, the highest attended sessions at these gatherings discuss how journalists can successfully transition into PR – and they're standing-room-only.

Seeing the glass as half full

However, while many journalists are taking a closer look at opportunities in public relations, still others are turning their attention to, or back to, the multi-ethnic press, where many of them actually got started.

Journalists of color who've hit the glass ceiling after toiling within major news organizations, see all too clearly that nearly half the print newsrooms in the U.S. employ no African American, Hispanic, Asian or native American journalists whatsoever.

So, as once limitless doors of journalism close, opportunities for good, skilled all-round communicators are swinging wide open. Undergraduate programs in PR are packed, and this tech-savvy generation of future practitioners has got to work somewhere.

The surge of ethnic journalists suddenly interested in PR is enriching the worlds of media relations and corporate and crisis communication while strengthening the common ground on which journalists and PR practitioners stand.

Even better, this newly engaged pool of professionals is working to the advantage of the more resilient ethnic press. There are no longer masters or slaves – only shrewd, prepared, multi-ethnic PR practitioners and journalists coming together, like family should.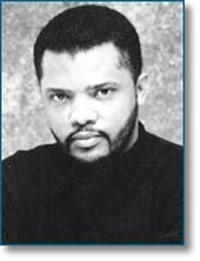 The Author
Ronald E. Childs, an award-winning African American journalist, is Vice President, Media Relations for Flowers Communications Group of Chicago, the multicultural PR firm with a reputation for its work in African-American and Hispanic markets. He is also Executive Vice President of the Black Public Relations Society of Chicago. Flowers Group is a partner in IPREX (http://www.iprex.com/) the worldwide corporation of independent PR firms.
mail the author
visit the author's website
Forward, Post, Comment | #IpraITL
We are keen for our
IPRA Thought Leadership essays
to stimulate debate. With that objective in mind,
we encourage readers to participate in and facilitate discussion.
Please forward essay links to your industry contacts, post them to blogs, websites and social networking sites and above all give us your feedback via forums such as IPRA's LinkedIn group. A new ITL essay is published on the IPRA website every week. Prospective ITL essay contributors should send a short synopsis to IPRA head of editorial content Rob Gray
email
Share on Twitter
Share on Facebook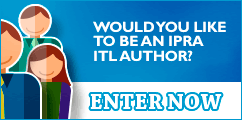 IPRAOfficial