Kit Launch is a Roaring Success

14 years, 3 months ago
(Comments)
Raoul Shah explains how anticipation and excitement were stoked up for the launch of the 2009 version of the England football kit.
Integrated agency Exposure was appointed to launch Umbro's new England football kit in a surprising and refreshing way.

Launching something that is refreshed annually and is a product which inspires much consumer emotion, is always a challenge. Apathy can be an issue as audiences may feel that they've seen it all before. It was essential that the campaign was engaging and appealing for the target audience which reached beyond the diehard football fan.

There was also an additional challenge for this year's kit: 2009 marked a global repositioning for the Umbro brand, following its acquisition by Nike, so the campaign really had to look and feel fresh and unusual.

The design was kept top secret until the unveiling when England walked out on to the pitch at Wembley to take on Slovakia in a friendly match on 28th March.

Strategy
The new football shirt design marked a shift in style and design process for the England kit. Created by a team of credible designers, it could feasibly be worn by someone who would normally feel comfortable wearing a designer shirt on the weekend, but might not wear a football one. It also had a number of unusual design features, many harking back to England kits of yore, and is the first to be sold by chest size, rather than simply 'small, medium or large', providing the tagline Tailored by England.

Exposure also wanted to combine feelings of patriotism and history, as well as love for football, in all marketing activity. In communicating such a passionate message there is often no substitute for face-to-face contact and so Exposure decided to make this an integral part of their strategy.

Execution

The resulting campaign was truly multi-disciplinary and spanned face-to-face, digital, PR, retail and experiential activity.

PR: The PR campaign for the launch was a mixture of protection and promotion. Exposure managed to avoid any leaked pictures of the shirt appearing in print, despite much tabloid interest.

The main activity, in line with the overall strategy, was to deliver media coverage beyond the traditional sports and football pages, communicate Umbro's key message – Tailored by England – and create content beyond the actual shirt. The PR activity also used England captain John Terry and manager Fabio Capello in activity around the launch.

Influencer dinner: Exposure set up an 'influencer dinner' to which cultural commentators, celebrities and opinion-formers were invited. Seventeen key London influencers/football fans including DJ Nihal Arthanayake (Radio 1), Reggie Yates (MTV) and James Degale (Olympic Boxing Gold medallist) came along to this event, at which they were able to see an early reveal of the kit to ignite debate in the WOM and blogging channels

Cab driver briefings: Exposure ran a word of mouth seeding campaign in London and Manchester to enlist the networking and chattering power of the most self-appointed football experts: cabbies.

Gaming community: A live gaming addition to the campaign came through a link-up with Konami and Pro-Evo Soccer. The new kit was launched to online gaming fans at the same time as the players were live on the pitch – which meant that anyone playing Pro-Evo online at the time of the reveal would see their players' kit change in real-time.

Umbro: Tailored by England (aka the Energy Space): Devoted spaces were set up in east London, New York and Tokyo to showcase the kit to the media. These were the only places in the world where you could see the kit between its official launch and sale dates.

The space was also used for VIP screenings of matches, private gigs, games evenings, footballer Q&As and finally turned into a retail space when the kit was available to buy. For a time, the space served as a tailor's studio where visitors could have a shirt tailored to fit them.

Vice magazine partnership, Tailored Heroes: Exposure partnered with Vice magazine and VBS.tv, which focused on England's new 'first eleven' of emerging talent across a number of fields (art, music, sport) as nominated by Vice magazine. Each one spoke about their work, their passion for football and what it means to them to be English.

Kid's competition: Exposure wanted to find two young photographers to photograph England playing at Wembley on 28th March – the match at which the new kit was unveiled. The competition launched as a Facebook Group and attracted over 14,000 fans, 400 entries and two winners in three weeks. The winning pictures are being featured in variety of media outlets.

Results

The campaign was a phenomenal success, attracting not only blanket media coverage, but a great deal of positive word of mouth – and most importantly, a large number of sales.

PR activity around the campaign generated a great deal of coverage, including a front cover and four pages in Live magazine featuring John Terry and a front cover and six pages in the Sunday Times magazine featuring Fabio Capello. The tabloids also used a picture, created by Exposure, of Wayne Rooney wearing the new kit and walking with three lions on the front page of the newspaper.

"Our strategy targeted several different media channels in a variety of different ways to a number of groups with this relaunch, so it was essential that each element of this campaign was thoroughly planned and its execution robust," says Exposure Group Communications Director Heather Ogie. "What really generated such impressive results was the combined force and integration of all the aspects of the marketing and PR activity which worked seamlessly together. We're really pleased with the results."

The new England shirt has been a huge success since it went on sale on April 1st and Umbro has seen new audiences, which previously may not have been engaged, buy into the concept of owning a shirt. In redefining the design and creative process behind the England kit, Umbro has driven a reassessment of the England shirt as a suitable and stylish lifestyle item.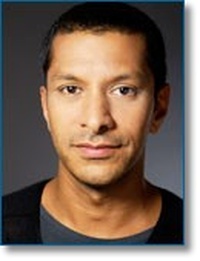 Forward, Post, Comment | #IpraITL
We are keen for our
IPRA Thought Leadership essays
to stimulate debate. With that objective in mind,
we encourage readers to participate in and facilitate discussion.
Please forward essay links to your industry contacts, post them to blogs, websites and social networking sites and above all give us your feedback via forums such as IPRA's LinkedIn group. A new ITL essay is published on the IPRA website every week. Prospective ITL essay contributors should send a short synopsis to IPRA head of editorial content Rob Gray
email
Share on Twitter
Share on Facebook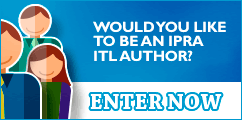 IPRAOfficial