How Good PR Can Drive Sales

14 years, 3 months ago
(Comments)
Measuring PR's return on investment has long been a struggle for agencies and in-house departments, and heightened scrutiny of budgets has only increased the pressure to identify more scientific approaches to determining effectiveness. Joachim Klewes share
What started as an exercise for my agency to tackle the PR measurement problem for our client Center Parcs, turned into an unprecedented tool for PR measurement that uses the same modeling as traditional marketing metrics. The result proves what many in the industry already knew but could never validate: Euro for Euro, public relations can be five times as effective as television advertising at driving consumer action.

From clip analysis and calculating advertising equivalencies to media response analysis and the use of scorecards, PR measurement just doesn't stand up to critical scrutiny in the boardroom. Other communication disciplines have made more progress with evaluation. They have developed valid methods that are now accepted industry-wide. One method is regression analysis from advertising impact research which compares the influence of different variables to simply calculate the expected impact of an activity on sales.

At Pleon we wondered why nobody had ever extended this proven model to include PR. Why couldn't we use the same "parameters" that our client was using to measure its traditional marketing – such as advertising and direct mail?

Traditional measurement requires statistical calculations based on historic data collected over a consistent period of time. It also requires taking into account such factors as a client's placement of advertisements or pricing policy.

Influencing variables

We felt significant influencing variables for public relations could be obtained from those very clip analysis reports we were trying so hard to justify. Differentiated PR data – such as values analysed by content from media response analyses – could be used as input variables. And with this data, we knew retroactive consideration and analysis was possible and finding suitable data attributable to PR activities was available in adequate quantities over a long period of time.

However, we still needed data to compare this to. By looking at one or more target values such as sales trends, call centre enquiries, booking variables or visitor trends we were able to apply statistical modelling to accurately map actual development and accurately weigh defined para­meters. The final critical step: an understanding of the total marketing budget across all disciplines to identify the precise ROI of each activity.

We called this model Pleon Performedia and it has become a particularly effective tool when analysing fast-moving consumer goods, business-to-business markets and service industries such as tourism. Using statistical modelling, Pleon Performedia shows which proportion of a target variable can be attributed to various marketing tactics such as TV, print, direct marketing and – for the first time – public relations.

The pilot case study

Pleon Performedia was first used in a 2008 joint pilot study with Center Parcs. In the case of Center Parcs (a resort company in the Netherlands, Belgium, Germany, and France), the overarching measurement was bookings. By adding the company's investment in different marketing instruments into the analysis (advertising, PR and even holiday catalogues) we were able to quantify in great detail the ROI over a three-year period; pinpointing which marketing strategies directly resulted in consumer action.

More than 100 variables were included in the pilot study with several influencing factors – the climate/time of year, price, brochures, direct mail, TV advertising, PR circulation, general advertisements and competitive communications – rising to the top. We ascertained historic data that the customer did not have available for the period between 2004 and 2007 by using media statistics, climate data and seasonal patterns – and by analysing media to determine the PR circulation. The target value of the pilot study was the number of bookings that could be mapped to each of these factors.

1. We found that every tenth booking could be traced back to mass media (see Chart 1) and nearly 30% of those bookings were attributable to public relations (see Chart 2). The pilot study revealed the enduring impact of PR: Even after 13 weeks, there was a demonstrable 50% impact on sales. By way of comparison, the half-life of TV advertising in the pilot study was one week.
2. For the first time we could prove the ROI of communication measures! The pilot study factored in advertising, direct mail and PR costs and found that PR required only one-fifth of the budget of TV advertising in order to achieve the same number of bookings. Taking into account that TV commercials result in a comparatively larger number of bookings but are more expensive than other tactics, the ROI of PR was three times greater than that of print advertising. 

A new tool for planning

Pleon Performedia has become a valuable tool for measuring PR in a language any CEO can understand, and we are now applying it to future scenarios. For example, what would happen if a company apportioned its budgets differently? For the first time, we can apply different scenarios for more informed planning and management of all communication instruments – including PR. In fact, we believe regression analysis tools like this can help companies deploy their existing budget so efficiently that it is possible to improve results by up to 20%.

So what's the cost of this type of measurement? Many in our sector of the industry tend to forgo budgeting for analysis and so they may not feel they can afford this tool. Wrong! Most of the data needed already exist in well-run marketing-oriented companies. The organisation of the data so that it can be analysed with Pleon Performedia and the statistical procedure itself is not that expensive. Clients should expect between 30.000 and 50.000 Euro for the analysis – and often this is already factored into the marketing budget.

What's the lesson learned? Don't reinvent the wheel when a tried and tested statistical method can be tailored to meet individual client needs.

Our tool is especially suitable for sales-driven companies in the consumer goods industry, the pharmaceuticals sector or the services and tourism sector. This does not mean companies should now spend every available euro on public relations but it does allow for more integrated programmes and better budget accountability. Pleon Performedia has also made it clear that PR, and especially media work, should be an integral component of every multidisciplinary campaign.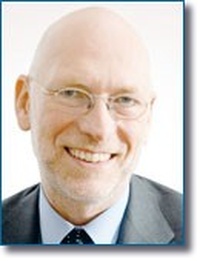 The Author
Prof. Dr. Joachim Klewes is a senior partner in Pleon and advises national and international companies. He is also an honorary professor of the Heinrich Heine University, Düsseldorf, and a founding partner of the Bochum-based com.X institute for communication research and evaluation. His core competencies include consulting, analysis, management and training.
mail the author
visit the author's website
Forward, Post, Comment | #IpraITL
We are keen for our
IPRA Thought Leadership essays
to stimulate debate. With that objective in mind,
we encourage readers to participate in and facilitate discussion.
Please forward essay links to your industry contacts, post them to blogs, websites and social networking sites and above all give us your feedback via forums such as IPRA's LinkedIn group. A new ITL essay is published on the IPRA website every week. Prospective ITL essay contributors should send a short synopsis to IPRA head of editorial content Rob Gray
email
Share on Twitter
Share on Facebook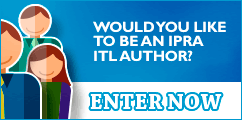 IPRAOfficial