ITL #62 Dancing with donors: when the ability of NPOs to set their own direction is compromised

9 years, 9 months ago
(Comments)
In tough fundraising times, nonprofit organizations can fall prey to prominent donors calling the shots. But canny PR can help NPOs regain control. By Mina Jasarevic.
Nonprofits need PR. Specifically, they need clear, engaging, and strategic communications plans reflective of the organizational mission, values and key activities.
Just like for-profits, nonprofit organizations (NPOs) struggle with communications, unsure of what stage of the game to join in, or where to fix their focus: social and traditional media? Grassroots advertising? Community events?
Others lack direction altogether. It is not uncommon, even in 2014, for NPOs to ignore communications planning. Sometimes management fails to make the connection between communications and public affairs, and how their linkage strengthens organizational capacity.
Others still, just don´t know where to start; after all, NPO PR is more than organizing a fundraiser, and involves everything from campaign planning and media engagement, to stakeholder management and endless meetings with partners, thrashing out project details and combing through reports. It can be overwhelming.
Many of these NPOs blame the lack of PR planning on their (not-so) small budgets. Yet another group exists, a secret of sort in nonprofit communities, whose operations and activities – including communications – are largely influenced by donors.
They pay to play
With the global recession still in sight and international emergencies in overdrive, funds for nonprofits and charities are slimming strikingly, especially for those reliant on government funding.
In a seemingly scarce setting, individual donors are seen as lifeguards keeping many NPOs afloat. So why not cater to them?
Indeed, making donors happy is a hefty part of NPO work, and this happiness should be encouraged – so long as it doesn´t undermine organizational integrity and values. Unfortunately, government cuts have heightened fears among nonprofits, testing their capacity and contingency plans. Some sank. Many others found themselves steering activities to echo donors´ preferences, and keep the funding tap running.
Cause and effect
Such decisions made in survival mode leave nonprofits susceptible to the influence of donors; in turn, donors acquire the freedom to dictate direction and activities. And so, NPOs buy in the business of fulfilling fantasies, leading the cash cow to the director´s chair. Over time and through activity implementation, the mission begins to change.
But changing mission statements aren´t the problem. Many organizations grow out of their comfort zone, expand activities and shift gears to catch or keep up with the times. Reactive changes however, made from financial fears and external pressure, have the potential to damage the organization´s credibility, reputation, and fate.
A troubled romance
Contrary to common perception, Public Relations is more than press releases; it's project management. A good communications officer manages campaigns, partners, information, and relationships with stakeholders and headquarters; all the while monitoring and coordinating the ins and outs of project implementation and activity. When the mission, values and direction of an organization aren´t predictable, or are in response mode to donors' wish lists, communications staff are unable to set objectives and organize activities. But the short and long-term impact of uncertainty goes beyond communications planning, to include:
Closing doors to potential donors. Nonprofits clenching to "safe" donors to avoid drowning make it hard for PR reps to focus on building relationships with new stakeholders, the relationships which in turn diversify funding avenues, strengthen organizational direction and expand operational activities.
Reducing organizational capacity. Communications officers without a predictable strategy are disabled from setting goals and meeting targets. As so, generating effective communications and managing public affairs becomes infeasible. Officers end up reacting to unpredictability instead of implementing goal and mission-oriented strategies to fulfill key objectives and strengthen capacity.
Weakening the public portfolio. Stakeholders (donors included) want to work with organizations they like; usually, those with good public standing and reputation, created in part with media's help. But why should journalists chase NPOs who prioritize dancing with donors instead of concentrating on engaging them? One hand washes the other.
Disabling measurement. No set strategy, no set goals. Effective plans need measurement: how many publication placements? How many media interviews with management? How clear, updated and well organized is the main website? Are new donors interested in the organization´s activities? If goals aren't set, communications cannot be measured.
The upside
While donors steering the ship can jeopardize the organization´s future and public credibility, communications officers have to wait for management and/or BOD to change the course.
But in limbo, they aren´t helpless. PR reps can in fact persist in reminding superiors of potential blowbacks of donor favoritism and cradling, while highlighting examples of other like-mandated nonprofits who in fact prioritize their mission, values and key activities over donor groups and fickle state funding.
Transparency also goes a long way. By candidly publicizing operational patterns, the need for change in activities and the donor base becomes self-evident. Contrasting and comparing these against the original mission and key values can help management not only see the reality of existing state of affairs, but more importantly, foresee what´s to come.
Thought Leader Profile
Mina Jasarevic is a communications consultant servicing the NFP and Government sectors in Ottawa, Canada. Prior to 2014 she served as part of the Public Information team at the United Nations High Commissioner for Refugees (UNHCR) in Bosnia Herzegovina and Yemen.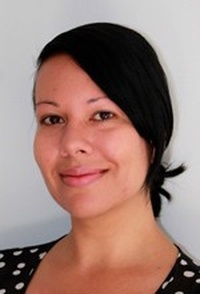 The Author
Mina Jasarevic served as a Reporting/Public Information Officer with the United Nations High Commissioner for Refugees (UNHCR) in Bosnia-Herzegovina and Yemen. She is now a policy analyst in Ottawa, Canada.
mail the author
visit the author's website
Forward, Post, Comment | #IpraITL
We are keen for our
IPRA Thought Leadership essays
to stimulate debate. With that objective in mind,
we encourage readers to participate in and facilitate discussion.
Please forward essay links to your industry contacts, post them to blogs, websites and social networking sites and above all give us your feedback via forums such as IPRA's LinkedIn group. A new ITL essay is published on the IPRA website every week. Prospective ITL essay contributors should send a short synopsis to IPRA head of editorial content Rob Gray
email
Share on Twitter
Share on Facebook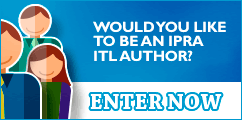 IPRAOfficial