ITL #61 Technology as a catalyst: change pushes communication agency transformation

9 years, 10 months ago
(Comments)
Far-reaching technological changes are having a profound effect on communications and brand reputation. This has huge consequences for the competence development and service models of agencies. By Tasos Pagakis.
Corporate leaders of any level or industry are going through an era of transformation, which will endure and evolve in the next 10 years. It's a collective period of 'soul searching' for their brands and organizations as all business models shift and reshape.
Business and external/internal communication issues agendas, most importantly, change under the influence of the below important catalysts, which affect the communication agencies, their service offering and future growth. In fact, it is my belief that communications industry needs a step change in its offering and competence because of the below catalysts:
1. Change communications and employee engagement are a priority for companies. Factors like culture change, organizational fatigue, search of practical innovation are prioritized as the top organizational challenges. It's a field where agencies have limited ways to add value and sometimes limited expertise, no matter what positioning they claim to have. But it impacts their service relationship, and decreases their managed budgets. On the other hand, in-house communicators feel least confident about overcoming such organizational disruption with limited staff skill, with limited agency help and a negative morale external environment.
2. Technology is free for everything, every time, everywhere. It changes in practical ways the traditional engagement models, as well as it disrupts the customer experience touchpoints (from retail physical presence up to app-oriented services), and in consequence redirects to new paths the corporate and brand communication issues and themes. The new presales cycle, the customer service, the transaction systems, the reference systems, the location based services, the real-time price comparisons, the majority of service owners ...all 'go tech'. While this is the reality, tech savvy agency experts haven't 'invested' in strategy understanding, in communication techniques and in content relevance...like mastering the tool without excelling on the 'what's in it for me'. The more traditional agency networks are almost tech illiterate and that impacts negatively their customer advice and strategy planning. Gaps everywhere; can they be bridged?
3. End-users/consumers are suspicious and hard to convince nowadays. Recession effects, inequalities, and the new ethical issues, as well as the perceived price-quality equation make them 'tough to talk to'. Meanwhile, they are empowered, finding information sources everywhere, using the openness of social media, and demoting content creation which used to be the strong asset of agencies in the top-down-mass model. This is a gap area between consumer behavior and the actions of brands and corporate leaders, which agencies do little about. Can simply a good Facebook page bridge this gap? Is it only the responsibility of a PR agency? Are the bloggers new media owners, and Twitter the new pressure group...and who's planning offering, service, messaging for them as an ongoing dialogue?
4. Trust is the Holy Grail for companies and it's not reflected in the messaging creation. In the agency rush of corporate, brand, marketing communications differentiation positioning (ie. 'I'm digital, you're not'), almost all agencies, in my humble view, neglect to create in a way that 'fights-back' the lack of audience trust to their customer companies. They seem to trap themselves in the search for better content, interfaces, messages without really adding value ...to the 'trust deficit'. Who has the competence to write Twitter content which creates real chats and leads to roundtables? Who is ready to investigate deep consumer insights and instead of developing a campaign...change the brand system...agency-client together?
5. Variety breeds clutter, and clutter brings disorder. The variety of corporate and brand communication thematic issues, the web channels explosion (power of social web), and the proliferation of management teams from the audiences, push agencies to impress every day with a different conceptual proposal / page / content / competition. This anxiety practice disburses available customer budgets, thus leads clients to select many specialized agencies without strategic integration and coherence.
6. Technology is the 'new black' for markets and the communications industry. New ways, new approaches need a change mindset to draft a social release, to create a YouTube script and help all those combine at the end, having the 'forest view' from the start. Numerous changes that either clients learn and improvise themselves, or areas where agencies need to invest more in trainings and real competence development.
Mobile tech: the biggest communication disruptor with almost 4 billion smartphones at hand, the customer can post blames, a request or praise on the go and the brand, the communicator, has to be ready to respond in real time. Where are the Q&A scenarios, the scripts, the trained handling personnel, the thematic campaigns exploiting customer insights for both companies and communication agencies? The app ecosystems will gradually convert to new advertisers, new channels overriding traditional arenas of the communication/spin-doctors experts...
Multi-screen, not just mobile: not only mobile devices drive web mobile traffic, but they lead to content optimization to an all-screens smooth 'continuum'. In a 6.3" screen experience, TV content, YouTube channels, tweet chats, community management etc., makes it harder for agencies to act simultaneously in so many media reactions. The 'device agnostic' doesn't only impact responsive design, but also asks for a new breed of agency execs to add valuable inputs when planning a content project.
Internet and mobile analytics: brands can check out (24 hours per day, every minute) the in-depth analytics of their service, marketplace, and customer management, and sales per rates per region, or pins and tips in Foursquare. What tactics can be developed on-demand, segmenting a communication plan in thousands of pieces of responses? Imagine that; how difficult it gets, how demanding...
User experience: thanks (god) to tech, today communications is not any more just general messages or blunt promotions; the brands must offer real experiences and grab consumer's attention and dollars: i.e. is UX (user experience) the design or the strategy of service element? Knowing that creative and tech are not enemies, it means that the agencies must invest in new hybrid execs, or train them to be more tech literate.
Big data, beyond the hype: any agency has to build up (or at least understand) big data capabilities, as they are already a prerequisite of almost any comms activity. Imagine supporting an airport brand: can it be that the marketing messaging is a result of big data? Big data collection like customer preferences, buying patterns, types of shops they visit, loyalty programs need a custom-specific marcomms activation and messaging. Linked to network promotions? Exchanging benefits with other brands? It seems that well-resourced businesses will turn to big data houses, to identify not just the right people to target, but the right time to target them.
Deep campaigning insights into intent and location for the sales: a Bluetooth message on the vitrine of the shop can lead to Foursquare brand ambassadors and tips. So user content, tech tools, complex behaviors ask for agency teams, which can create engaging experiential 'journeys'. Customer retarget is a real interactive game...difficult to play with either the lack of real strategy, commercial policy, good agency mindset, and integrated communications teams...
The new copywriting spontaneity: the 140 characters culture is a quick, ingenious, sometimes chaotic arena, but it asks to treat the people out there with the same openness. Fast, quick, few words, good content writers. Each local event is a global opportunity and this principle changes the way agencies aspire, think and brainstorm with all function reps (from designer, to analyst). Do agencies do the groundwork that enables spontaneity? Do they arm their people with (for example) go-to-templates and techniques, or do they act as if everything has to be reviewed all the way up?
Strategic thinking: the crazy times we live in and the effort of each pro to position himself as expert might undermine the importance of strategic thinking with longer perspectives and a five-year plan. It takes two to tango, but the agencies under recession and growth pressure should walk the talk... Content strategies, new partnering ecosystems, app solutions, Facebook engagement and various analytics can all be the stimuli for revisiting the business brand value.
Publishers become agencies: CEOs sometimes ask the tough question, "what's the value?" when judging media choices. Vanity Fair, the New York Times and Time Inc. sites are all experimenting with so-called native advertising, and some publishers (the Onion, Wired) have effectively developed full-service creative agencies. Consumers look at native ads 53% more frequently than display ads, and were more likely to share them. Action point – do you know which publishers offer native advertising?
Mutating teams: among other examples, Unilever cut 800 marketing jobs some time ago and P&G another 1,000. The marketing sector is facing disruption and comms trends pull together PR, creative skillsets, design, content creators, web and physical event management up to SEO. Different; smaller; experts; integrators? How will corporate and brand communication teams look in two years? What about the agencies?
Better creative: The buzz about content marketing drives a wider conversation about quality of creative, which in my view is getting really worse, fast and 'rough'. Agencies should rethink how to deploy distinctive appearance and structure in every action they propose. In the attention economy whatever shows character and craftsmanship turns heads; it can be easily handled if agencies create expanded pools of content providers.
Everything you think you know isn't all you need to do. Use new perspectives to see and prepare for the future, because it's not far anymore. Communications is about relationships, and relationships are about people. So find them in the chaos of tech disruptions. Talk to them sincerely.
Help your customers change and prepare your organization in a sustainable mode to be bigger than comms segmented silos (PR, UX, Social, Community managers, web surveys, web analytics). The new transformation messaging is bigger than your agency positioning, bigger than an organization. Possibly the new way is integrated, expert teams to add value.
Thought Leader Profile
Tasos Pagakis
' inspired dream is to add value in everything he does. He identifies talent, innovative ways, entrepreneurial mindset and collaboration as our tools in the future. Experienced in Corporate and Brand reputation building since 1988; having pitched for hundreds of businesses, shaped creative standards and created strategic plans for more than 370 globally accredited companies in 57 market categories, he has won international creative and effectiveness awards. Currently works as Head of Communications for Ericsson Southeastern Europe.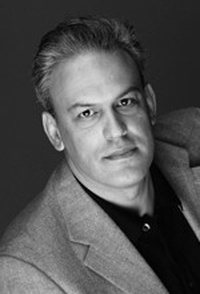 The Author
Tasos Pagakis' inspired dream is to add value in everything he does. He identifies talent, innovative ways, entrepreneurial mindset and collaboration as our tools in the future
mail the author
visit the author's website
Forward, Post, Comment | #IpraITL
We are keen for our
IPRA Thought Leadership essays
to stimulate debate. With that objective in mind,
we encourage readers to participate in and facilitate discussion.
Please forward essay links to your industry contacts, post them to blogs, websites and social networking sites and above all give us your feedback via forums such as IPRA's LinkedIn group. A new ITL essay is published on the IPRA website every week. Prospective ITL essay contributors should send a short synopsis to IPRA head of editorial content Rob Gray
email
Share on Twitter
Share on Facebook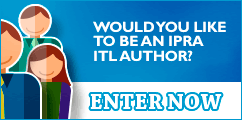 IPRAOfficial