ITL #508   Far-flung organizations: keeping communication lines open is vital in messaging

10 months, 2 weeks ago
(Comments)
How communications professionals working at corporations and nonprofits can ensure their messaging is on point and balance the needs of staff who are working in different geographic locations on a variety of issues. By Greg Wright
There is never a dull moment when you are communications director for one of the world's largest professional social work associations with chapters in all 50 states, Puerto Rico, Guam, the Virgin Islands, the Washington, D.C. metro area and New York City.
Let me tell you about just one week I had in December at the National Association of Social Workers (NASW).
On one day, I helped the NASW Ohio Chapter write and pitch a press release to state media. That media coverage was one component in helping the chapter successfully turn back legislation that would have addressed a shortage of mental health providers by allowing people in fields related to social work to be licensed social workers.
Many people do not know social workers make up the largest group of mental health services providers in the United States. Social workers, unlike some related professions, go through years of education and supervised training and pass rigorous tests so they can provide quality mental health care. Such a move in Ohio would have been like allowing someone with a degree in physical therapy to do hip replacement surgery or a root canal. Just wrong.
Not long after the Ohio call, I helped the NASW New York City Chapter respond to Mayor Eric Adams's unwise plan to remove people who may be mentally ill off the streets and put them in hospitals with no guarantee the hospitals could handle mental health care for such a large, sudden influx of people. We managed to line up a local TV interview but unfortunately, the executive director couldn't make it due to a scheduling conflict.
No worries. Shake it off. As we PR folks know, sometimes you get the interview and sometimes you don't. Another interview opportunity will come along.
Then I had to pivot to help hammer out our statement on President Biden's signing into law legislation that would protect same-sex and interracial marriages. Social workers follow a Code of Ethics that calls on them to pursue social justice, particularly for vulnerable and oppressed individuals and groups. So, our chapters and membership were eager to get our response.
Many of us work in non-profit associations with large memberships and branches scattered across the United States and even abroad. NASW has more than 110,000 members and serves social work, which is one of the fastest growing professions in the United States. According to the Bureau of Labor Statistics, there were more than 708,000 social workers in the nation last year. That number is expected to grow to more than 770,000 by 2030.
Social workers are needed because this nation is grappling with a number of social issues, including income disparity and continued poverty; an increased need for mental health care, especially in the aftermath of the covid-19 pandemic; social justice challenges such as systemic racism and reproductive rights; and the need for more services to help our rapidly aging population.
So how can communications professionals working at corporations and nonprofits ensure their messaging is on point and balance the needs of staff who are working in different geographic locations on a variety of issues?
Here are some tips:
Keep the communication lines open and be ready to dialogue: I host Communications Corner meetings by Zoom every month to talk about pressing communications issues of the moment. For example, should we abandon Twitter due to Elon Musk's antics? I also let staff know what press releases or social media posts may be coming and we share ideas. The flow of communications is not one way – our chapters do their own communications and marketing and frequently offer the national office and each other excellent advice on tools and strategies they are using. For instance, some chapters prefer to use Canva to create social media posts and graphics while others use Adobe Express. My staff at the national office act as advisers and resources when our chapters are dealing with media or social media crises. We ask: Do you need help writing that press release or statement? We can help. Do you need us to build the media list? We have software to do that. Do you want us to distribute your press release to reporters? Yep, we have you covered. Should you respond to that nasty comment on social media? Nah, perhaps you should let that ride – many of your followers are posting positive feedback so ignore that snarky person.
Have protocols: We worked with our chapters to create a Communications Protocol Guide. As many of you know, handling a public relations matter can be complex and messy but the communications guide helps maintain some order and consistency. We have guidelines on the steps to make a statement or issue a press release, how to respond to a public relations crisis, or handle social media trolls.
Share the messaging: Almost every day we share social media messaging from around the association that our chapters can share on their individual Facebook, LinkedIn, Tik Tok, Instagram or Twitter accounts. Our chapters are producing engaging webinars and conferences, organizing members to rally for legislation to help the profession and the clients who social workers serve, and have exciting news to share about a member who may have won a political race or appeared on a TV show. By sharing this information through myriad communication channels, we give our members and the wider social work community a better idea of the important work we do.
Mind your branding: Several years ago, we worked on a brand identity guide to ensure our chapters and national office had uniform visual branding, including logos, a color palette and basic design rules. That effort has gone a long way to ensuring NASW has a consistent look no matter if we are communicating with social workers in Guam or Boston. We also have two digital content staffers who work with our chapters to keep their web content up-to-date and engaging.
Social work is a big, amazing profession and social workers deal with a wide variety of issues – mental health, veterans, child protection, politics, and health care just to name a few. Despite all the challenges, it's been my honor and pleasure to help guide communications at such an impactful and wide-ranging organization. Following these guidelines has helped our team be successful, and hopefully will help you, too.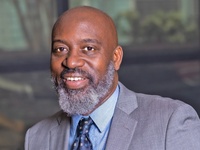 The Author
Greg Wright, Communications Director, National Association of Social Workers started as a senior public relations specialist at NASW and rose up the ranks. He previously did public relations for the National Association of Manufacturers. A graduate of the University of Maryland College Park School of Journalism, Wright is a former financial reporter for Dow Jones News Service and Knight-Ridder Financial News, and a Congressional and technology writer for Gannett News Service/USA Today.
mail the author
visit the author's website
Forward, Post, Comment | #IpraITL
We are keen for our
IPRA Thought Leadership essays
to stimulate debate. With that objective in mind,
we encourage readers to participate in and facilitate discussion.
Please forward essay links to your industry contacts, post them to blogs, websites and social networking sites and above all give us your feedback via forums such as IPRA's LinkedIn group. A new ITL essay is published on the IPRA website every week. Prospective ITL essay contributors should send a short synopsis to IPRA head of editorial content Rob Gray
email
Share on Twitter
Share on Facebook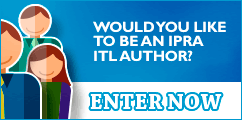 IPRAOfficial