ITL #505 The power of advocacy: making brands bounce

11 months, 1 week ago
(Comments)
In the age of Zoom, meeting in person helps build trust, promotes the exchange of ideas, ensures instant clarification when needed, and validates emotions. By Daisy Pack.
Without sending chills down your spine, let's go back to the dark days of 2020 when hospitality shutters closed, social distancing was mandated, and virtual meetings were punctuated by the sweet sight of neighbours' doorstep clapping for the NHS – basic human interaction became a precious commodity. As we redefine our world, we can't forget the value of real-life connections and how they bring powerful personal as well as professional rewards.
If you're in a people business – which let's face it, we all are – riding the shockwaves will have been testing. But spare a thought for those in hospitality, a sector built on the very essence of in-person connection. The remarkable ingenuity of the restaurant trade to pivot so successfully to meal-kits and delivery, now embedded in the way we eat today, never fails to impress. It's easy to think of the past few years as a bad dream, but as we return to the table, it is important to savour those convivial moments, chew over those conversations and make the most of meeting in front of a menu rather than behind a Mac.
I'm not condoning a return to the power lunch, which rightly belongs to a bygone era, but while hybrid working drives greater efficiency on the surface, use your three-day office week wisely to deepen relationships and connect face to face. Meeting in person helps build trust, promotes the exchange of ideas, ensures instant clarification when needed, and validates emotions.
Finding common ground over food
Subtext is often as critical as what's being said and engaging emotional intelligence to read body language and non-verbal cues is an important part of face-to-face communication – something which is often lost behind a screen. Finding common ground instantly makes people receptive to one another – so if you can do all that over a shared passion for food, then you're one step closer to a meaningful exchange before you've even started.
The power of face-to-face influence is something those in beer, wines and spirits have long used to their advantage. It's a well-kept secret in drinks marketing that has enabled brands to bounce from behind the bar.
Known as advocacy, it is an established pillar of the promotional mix driving influential endorsement from bartenders, the ultimate sales channel reaching the end consumer. How do drinks brands win over these important potential mouthpieces? By nurturing robust relationships through face-to-face interaction. Brand ambassadors form an important part of the sales force, engaging with bartenders in their own habitat, bringing their products to life, the best way they know how – one drink at a time.
But why should this superpower be limited to the world of drinks? Imagine the kudos (and resulting sales), if you could apply those same principals to the food industry? No points for guessing here at HUNTER: London we're passionate food lovers. Food dominates our waking hours, thoughts, ideas, and campaigns.
In addition to earning consumers' attention with our mouth-watering integrated work, our hunger for strategic, full-circle marketing allowed us to become the first British PR agency to successfully grow distribution for a food brand in the restaurant sector via advocacy.
Brand advocacy baked in
Importantly, our brand advocacy service is fully baked into multi-platform, integrated campaigns, designed to earn attention – from influencers, media and ultimately consumers – and drive footfall into partner restaurants and retailers, delivering sales and reaching clients' business objectives.
For example, when hospitality reopened, HUNTER helped TABASCO® jump on the brunch trend as a way of reconnecting with friends and family. Pre-pandemic, bottomless brunches were the meeting ground for hip young Brits to savour mid-morning flavours over lazy weekends. When covid-19 hit, that all important in-person breakfast banter was sorely missed. As the nation eagerly anticipated hospitality's reopening, we spotted an opportunity for TABASCO® Brand to become an essential ingredient in the nation's breakfast and brunch reunions.
We launched the TABASCO® Brand Summer Brunch Sessions on 'Freedom Day', celebrating the reopening of hospitality. The integrated campaign saw TABASCO® Brand take over the gardens and patios of 20 of the hottest brunch spots across the UK with weekends of DJs and dishes to feed the nation's social channels and their appetites.
Merchandise, recipes and playlists
Live experiences were documented by a consistent flow of influencer activity – with all attendees gifted TABASCO® Brand merchandise, which continued to be spotted on social channels beyond the event. Downloadable partner recipes and bespoke playlists were available for home-dining experiences from the TABASCO® Brand website.
The campaign reached 18.8M, with over 80 influencer stories and posts and 1.6k recipe views as TABASCO® Brand firmly reinforced its association with brunch and importantly earned mass attention from influential Gen Z/Millennials who took the product to their hearts, as the facilitator of much longed-for, joyful mid-morning reunions.
In truth, many would undoubtedly prefer to focus forward and forget the last few years as soon as possible but as with all challenges there were important lessons to take away. Let's hold close those memories of reuniting for the first time; socially awkward elbow bumps, ubiquitous face masks and all. These encounters reminded us of the deep human connection of being back in person.
Take the time when you are together to meet face to face and embrace the benefits of time spent in company. Real magic happens when we work together and build on each other's passions and expertise. A magic that helps get clients' brands into the kitchens and on the menus of the UK's most talked about venues.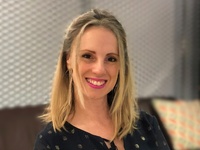 The Author
Daisy Pack, HUNTER: London Managing Director, has over 20 years of consumer lifestyle and thought leadership PR experience across the food & drink, hospitality, travel, leisure, retail, home, health & beauty and technology sectors – for a combination of mainstream, premium and luxury brands.
mail the author
visit the author's website
Forward, Post, Comment | #IpraITL
We are keen for our
IPRA Thought Leadership essays
to stimulate debate. With that objective in mind,
we encourage readers to participate in and facilitate discussion.
Please forward essay links to your industry contacts, post them to blogs, websites and social networking sites and above all give us your feedback via forums such as IPRA's LinkedIn group. A new ITL essay is published on the IPRA website every week. Prospective ITL essay contributors should send a short synopsis to IPRA head of editorial content Rob Gray
email
Share on Twitter
Share on Facebook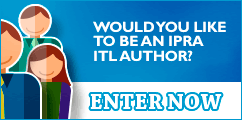 IPRAOfficial