ITL #504   The anatomy of engagement: mapping stories to the journey

9 months, 1 week ago
(Comments)
Perpetuating the customer journey means storytelling at every interaction. By Mark Nardone.
Traditional journeys and stories are often good reflections of one another. They have beginnings, setbacks, successes, twists, turns and, eventually, they have endings.
Customer journeys and brand stories don't work this way. To start, it's not in the best interest of a brand for either one to come to a decisive end. If a typical journey looks like a straight line, or even a winding road, then those of customers are better viewed as a rotary — a roundabout path with endless on- and off-ramps.
Brands don't always know where a customer journey begins (though they wish they did), so to prevent its untimely end, they have to think about their story the same way. The story must map to the journey at every point. Whether it's the moment of discovery or the process of falling in love, a brand must fulfill its most important duty: keeping the customer engaged with and passionate about the experience.
Brands do not have the option to tell their entire story at every stage of the customer journey, so personalizing the story in relation to the journey begins with understanding why people engage and disengage in these stages. What brings someone in, what makes them stay, what makes them leave?
Awareness is the hook
There's no journey without some awareness — people can't really engage in any meaningful way if they aren't aware. If awareness is the starting point, the story has to be simple. People will disengage for countless reasons, many of which are unpredictable or out of your control. But they will engage because they're curious. In PAN's 2022 brand experience research report, nearly a quarter of customers indicated they would try a new brand simply because they'd been made aware of it. That's a segment worth engaging.
At the awareness stage, the story and branding should communicate the essentials about the business, including what sets you apart from the competition. What is it about your brand that attracts customers, that delights them and that draws them in?
Your messaging should be personal, authentic and emotional. And while you address these points, you still need to leave a thread for the audience to pull on — trust, credibility, knowledge. Whether that appears as an unanswered question or a promise of more to come, it should be clear that there's more to the story.
Education with purpose
Customers are constantly looking for options; our research shows that 53% of people will thoroughly research a brand before buying from it. Brands that reach people in the education stage can assume that those individuals are looking to learn, and that gives brands more time to establish their story. Education is a process, after all. But at this point brands are also looking to engage an audience that is inclined toward comparison, judgement and even cynicism.
Brands have to decide what they want the customer to learn. Whether it's distinguishing their products and services, showcasing innovative thought leadership or establishing trust, the goals level up to the same ideal: be the signal in the noise. Targeted knowledge-sharing is critical but must meet the customer at the right moment and with genuine authenticity to be truly effective so they remain on that journey of engagement.
Capitalizing on the impulse purchase
There was a time when a purchase was the final goal; turn the audience into a customer and move on to the next one. But in a digital age when convenience is king and people are overwhelmed by options at every turn, it's not uncommon for a purchase to be the first point of contact an audience has with a brand. If that's the case, all a brand can really control is what happens next.
Loyalty to the brand after a purchase goes back — or forward, depending on how you look at it — to the process of falling in love with the brand. The impulse purchase is driven by emotion, and what brands have to deliver for the customer in that moment is a promise to justify that emotion with an exceptional experience.
You won't win them all. In our research 38% of people said they were most likely to try a new brand if it replaced one they didn't like, but you can make the best case for your story by staying involved with their journey. Growth, milestones, anniversaries, successes — those moments should happen together.
The errors are inevitable
Brands make mistakes. It happens all the time for countless reasons — poor judgment, bad luck, miscalculated risk, excess ambition, even playing it too safe. Sometimes a misstep is the first thing an audience ever knows about the brand, which is not as bad as it seems. One benefit of increasing competition across markets is that mistakes are more common. People understand that to some extent they're inevitable.
What's still in question is how brands will manage those scenarios. For the person whose first stage in the journey is exposure to an issue, crisis management will be a key element of your story. Perhaps more than any other, this is the moment where being human matters most. Accountability, transparency and honesty are the baseline.
In our research, 42% of people agreed they would stay loyal to an honest brand even if its product or service was not the best available. Once a brand has acknowledged the issue, apology, correction and legitimate plans for how to avoid future errors must follow.
Mistakes are not a crisis. They're a unique opportunity to build even greater trust and connection with your customer base.
Advocacy keeps the wheel turning
People want to be right about the choices they make. When someone chooses to advocate for a brand, they're making a bet that the brand will continue to live up to the expectations they have for it. At this stage, the distinction between the journey and the story blur as the customer becomes one of the brand storytellers.
Brands who successfully engage customers at this stage will do so by making their advocacy worth their while and by showing them over time that there are new and evolving reasons to engage. People want to be involved in the brand story. Our research shows that a third of consumers want to participate in brand stories by sharing input and pushing brands to do better work.
Brand advocates should believe, and should be correct, that their advocacy efforts are an important part of the story. Their work is what jumpstarts the same journey for someone new. Simply put, advocacy isn't the end. For some people, it's just the beginning.
It begins again
The brand story will always exist, regardless of where it's told or how it is received. The customer journey will exist too, though without the brand story the journey might be a short one.
Brands can't survive without customers, and building a lasting relationship with them begins with creating an authentic and compelling brand story. If the story is told well, then the journey never ends.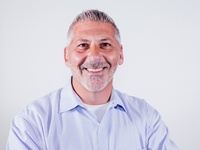 Forward, Post, Comment | #IpraITL
We are keen for our
IPRA Thought Leadership essays
to stimulate debate. With that objective in mind,
we encourage readers to participate in and facilitate discussion.
Please forward essay links to your industry contacts, post them to blogs, websites and social networking sites and above all give us your feedback via forums such as IPRA's LinkedIn group. A new ITL essay is published on the IPRA website every week. Prospective ITL essay contributors should send a short synopsis to IPRA head of editorial content Rob Gray
email
Share on Twitter
Share on Facebook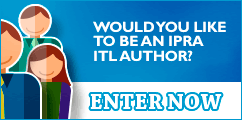 IPRAOfficial