Scope and diversity:IPRA's annual Golden World Awards

15 years, 1 month ago
(Comments)
The forthcoming IPRA World Congress promises to be an educational, cultural and networking event like no other, bringing many leading communicators face to face in the country of the moment. By Robert W. Grupp.
Few things illustrate the scope and diversity of IPRA as vividly as our annual Golden World Awards for Excellence. The scale of the competition and the quality of the entries grow every year, as does the prestige attached to winning a category.

This year the Golden World Awards drew 404 entries, which were whittled down to 117 finalists from which 28 category winners were chosen. As IPRA president, I was closely involved with the process but this year Michael Regester chaired the judging panel and deserves praise for the leadership and diligence he showed in this capacity.

It was, however, my great pleasure to hand out the overall Grand Prize at the Golden World Awards Gala Dinner in London on 10 June. The prize was bestowed on Singapore's statutory national water agency PUB for its corporate communications programme, 'From Bland to Glam: Water makes a splash in Singapore.'

To interest the public in water issues and raise water consciousness among the people, PUB designed and carried out a strategic communications campaign. This used creative communication methods to stand out from the clutter of competing messages.

Snazzy publications such as a magazine-style annual report and a glossy free street magazine titled PURE were created to interest the public in water issues. To glamorise water issues and make them hip, celebrities and attractive in-house talents promoted the water cause.

A mascot named Water Wally was created and proved a hit with the young. Water Wally is also a good branding tool that helps PUB's water messages achieve stand out and recognition. PUB also adopts a media approach that is pro-active, honest and transparent, resulting in an open and close relationship with the media.

"We are very honoured that the international public relations community has recognized our innovative communications programme," said PUB Chief Executive Mr Khoo Teng Chye. "This is a testimony to the efforts that we have put in over the last few years to try to bring water issues to the man in the street and get them interested and excited about it."

Ms K. Bhavani, President of the Institute of Public Relations of Singapore added: "PUB has done Singapore proud at the Golden World Awards, which is a prestigious international award for PR projects. PUB sets a new benchmark and will be an inspiration for Singapore organisations to excel in their communications effort."

As IPRA president I too feel pride to think that our organisation is playing a part in inspiring excellence in public relations across the globe, and at this moment in time especially in Asia. It is perhaps fitting that our grand prize winner this year comes from that great and fast-changing continent.
I write as many eyes are turning towards Beijing, which this month hosts the Olympic Games in what is expected to be a breath-taking sporting pageant reflecting the almost inconceivable changes that have occurred in China during recent years. Beijing will also provide the setting for the IPRA World Congress in mid November, visitwww.ipraworldcongress.org for fuller details, which I await with huge excitement.

The World Congress promises to be an educational, cultural and networking event like no other, bringing many leading communicators face to face in the country of the moment. It is my great fortune to be IPRA president in this the Chinese year of the Rat.

These rodents do not always get a positive press, but according to the Chinese Zodiac, the Rat symbolises character traits such as wit, imagination, ambition, charisma, leadership and curiosity. In my view, these are traits common to all gifted communicators. I trust many of you will have the curiosity and imagination to join me in Beijing.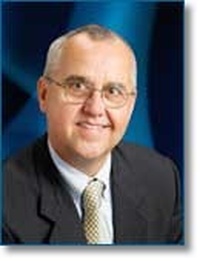 The Author
Robert W. Grupp is President at Grupp Global Partners LLC, a management consultancy with a strategic focus on corporate communications and international public relations. Grupp also is Adjunct Lecturer at the University of Florida where he teaches Global Strategic Communications in the Master's Degree Program in the College of Journalism and Communications.
mail the author
visit the author's website
Forward, Post, Comment | #IpraITL
We are keen for our
IPRA Thought Leadership essays
to stimulate debate. With that objective in mind,
we encourage readers to participate in and facilitate discussion.
Please forward essay links to your industry contacts, post them to blogs, websites and social networking sites and above all give us your feedback via forums such as IPRA's LinkedIn group. A new ITL essay is published on the IPRA website every week. Prospective ITL essay contributors should send a short synopsis to IPRA head of editorial content Rob Gray
email
Share on Twitter
Share on Facebook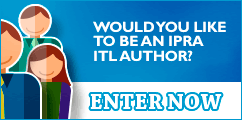 IPRAOfficial