ITL #395   At a crossroads: reinventing change and risk management

3 years, 1 month ago
(Comments)
To act with confidence, decision-makers need to pinpoint and then integrate global expert advice within the framework of scenarios developed under a 360° multi-focal perspective. By Jean-Michel Dumont.
As the year end gets closer and 4th quarter earnings reports are being written, it is now clear that 2020 has been a turning point for all sectors in every industry across the globe. Covid-19 has battered the bedrock of every corporation, the financial sector, and government institutions; and, it is increasingly clear that the business world as we knew it has changed and will continue to morph in 2021 and beyond. Organizations both for-profit and not-for-profit will need to adapt in order to thrive, let alone simply survive…
Adapting, surviving and eventually thriving will require, 1) Identifying long-term trends and, 2) Anticipating risks well in advance.
Many of the changes brought to light by the pandemic were already in the making for years, if not decades, and the companies and governments profiting from the covid turmoil are the ones which were already anticipating changes and already had long-term risk plans in place. Going forward, gazing into the crystal ball will not be enough, and anticipating the future will increasingly be the key to success – with a need to focus on two areas, tectonic changes and risk anticipation.
One of the key tectonic changes over the last three decades was the emergence of Asia (with China at its core) as a gravity center of trade, consumption, talent, and innovation. Asia went from a mere player in the economic flow to influencing its shape and direction. In the luxury business for example, China is now the key market, and brands are adapting their global image and communication strategy based on the appetite of the Asian consumer. China's online platforms, from WeChat to T-mall or TikTok and their innovative technologies are changing the way brands interact, and influencing other global platforms.
Private and public leaders who have integrated these changes in their long-term strategy are better able to navigate the current turmoil and reap the rewards of the world's most active consumer base. What we know is that consumer consumption and technological innovation are closely linked in today's marketplace. This trend in the age of covid will only continue.
Another example of tectonic change is remote work. While covid constrained us all to work from home, the WFH trend has been here for years. Adding to this, the best people around the world, from millennials to pre-retirement level, increasingly want to work from where they are, may opt for less business travel, consulting rather than full-time employment as players on project teams, working on high quality and purposeful global projects. Many had already put systems in place before covid to allow it, often with the support of technology, and consequently saw a rise in agility and productivity.
Redefining risk
Additional to monitoring underlying trends, anticipating and acting on relevant risks allows increased readiness. In this field, the paradigm has changed tremendously. The textbook formula of Risk + Proximity = Danger has been turned on its head by globalization and technology.
From health to financial crisis, danger can increasingly come from remote places. And although it often simmers for a long time before it affects anyone, it can come from the least expected places. The prion worried the global scientific community long before the meat industry saw problems in its feeding cattle method. The resulting devastating Mad Cow disease extended beyond beef consumption, to affect all consumer products containing gelatin, and impacted not only trade but also geopolitics.
AI vital to risk assessment
We increasingly live in an uncertain world, full of risks for the most part still unknown or unidentified. Keeping track of this multitude of risks can be a titanic task but is increasingly part of the daily work of both public and private sector global leaders. Experience shows that traditional risk audits rarely look for weak signals, which are difficult to identify without the help of Artificial Intelligence (AI).
Without AI, many risks are subordinated by the limits of human analysis alone, and therefore deemed to be of little immediate significance. However, a non pro-active research of risks, even with extremely low probability, can cripple the operations – but also delay innovation or the development of a new market. Adding machine-learning to risk analysis will be a critical factor in reducing future risks.
Leaders need more tools
In this global context, the pragmatic tendency of leaders is to focus on the detection of risks that are specific to the activities placed under their direct control and their responsibility. In their eyes, this is indeed the only way to anticipate risk, to take structural preventive measures, and to make contingency plans such as stocking protective masks against contamination or securing the use and storage of computer data. Unfortunately, the behind-closed-doors senior management knowledge of a risk can form the basis of legal liability, if it ultimately becomes a recognized public danger: "They knew but didn't do anything!"
As a result, leaders at the highest level are more than ever alone at a crossroads in the face of uncertainty, confronted with a snowballing range of new risks and opportunities as well as increasing shareholders and stakeholders' pressure. Advice from industry sector consultants (legal, finance, public relations, advertising, marketing, or digital) is often contradictory, can cancel each other out, or worse, self-serve and potentially generate a devastating and unmanageable crisis elsewhere with for example economic "solutions" leading to social and political crisis by domino effect.
Asia-focused analysis
The need for ethical advice from regions with world views different from historical players (shifting to Asia-centric analysis), with input from front-line experts sharing real-time data in their fields (originating from de-centralized teams cooperating efficiently and securely thanks to technology and systems) is now imperative.
To act with the highest degree of confidence, decision-makers need to pinpoint and then integrate global expert advice within the framework of scenarios developed under a 360° multi-focal perspective. A more scientific data-driven analysis is needed: Clearly highlighting the benefit and risk ratio of each strategic option, considering intangible factors such as time (e.g. sustainability of investments, markets, products), the unpredictable (a pandemic, financial crisis), disruptive innovation (nanotechnologies; 5G, genetic technologies), societal tolerance (pollution; automation; re-shoring) and international political shifts (Brexit; China-USA; Belt and Road). In such a complex multi-national environment, AI can enable an integration of multiple specific factors to offer decision-makers solutions with a full view and knowledge of the challenges and risks involved and the expected benefits.
Risk as opportunities
How to thrive in this increasingly complex environment? Simply put, we will need to think systematically about risk in terms of opportunity. Isn't that what insurance groups, investment banks and hedge funds have been doing for decades?
Visionary companies have already taken this approach and examples abound. For example, in the health science sector, the term "endocrine disruptor" is well recognized as the subject of health concerns, relayed by many activists to consumers. While the health risk claims are still scientifically unsubstantiated, a European lifestyle company already eliminated most from its products portfolio and created the first 'paraben-free' market, which has since been copied by its competitors.
In view of rising environmental issues that could affect its image, a sports company created a new product and recycling service in which consumers can return their old shoes to be repurposed, a trend which will likely be an example to other industries. Another example involves climate change, which could ultimately threaten vineyards in Europe resulting in a French champagne brand buying geologically similar land on the other side of the English Channel, going against tradition, and importing wine to France. Examples of corporates acting on the risk of long-term change abound.
Optimizing consultants
Consultancies have their own challenges if they are to remain relevant and grow. Beyond adapting to these geo-economic changes, top players in the management consulting, communications, marketing and advertising industries need to adapt to various pressures caused by: the digital revolution (AI, Automation, etc.); the changing nature of work and workforce expectations (fluidity – most top talents now reside outside of agencies, emphasis on freelancing, remote working, expectation of genuine diversity, inclusion and purpose); clients' growing expectation for transparency; short-termism of shareholders (resulting in less qualified workforce in key areas such as issues and crisis or public affairs where experience matters); West-centric structures and systems created for yesterday's world; etc.
Most importantly, they need to adapt their services – with agility and creativity – to be able to respond to their clients' new needs.
Looking ahead
As the geopolitical and economic deck is reshuffled, the next growth sectors will be in areas related to international versus local issues, with Asian companies and governments reaching out to increasingly hostile environments in the West, and European and American companies trying to develop their presence in an increasingly fragmented Asia, with China at its center. The ability to see the tree of opportunity among the forest of risk will be the key to companies winning the competition to thrive.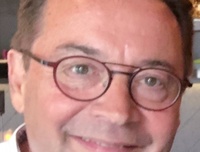 Forward, Post, Comment | #IpraITL
We are keen for our
IPRA Thought Leadership essays
to stimulate debate. With that objective in mind,
we encourage readers to participate in and facilitate discussion.
Please forward essay links to your industry contacts, post them to blogs, websites and social networking sites and above all give us your feedback via forums such as IPRA's LinkedIn group. A new ITL essay is published on the IPRA website every week. Prospective ITL essay contributors should send a short synopsis to IPRA head of editorial content Rob Gray
email
Share on Twitter
Share on Facebook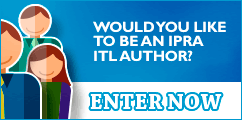 IPRAOfficial