ITL #399 Curating compassionate communications: how an Indian multinational moved its messaging

2 years, 12 months ago
(Comments)
Indian natural resources company Vedanta resolved to revisit its core values and build trust by communicating with compassion. By Roma Balwani.
In India we are about to get into the phase of Mission Begin Again. Is it a challenge or an opportunity for Communicators? Let's weigh the pros and cons.
Mission Begin Again is a great opportunity for brands to adapt and be seen as resilient while managing business continuity in the short term and creating a space in the minds of a nervous consumer, who are today weighed down by an uncertain future.
The Indian government has been leading transformational reforms that will boost the economy, spur spending and create a buzz on the world stage even as it strives to soften the impact of covid-19 on its 1.4 billion population and seize this opportunity to fuel patriotic sentiment. Privatisation of Railways, liberalisation of commercial coal, agricultural reforms are not just timely interventions, but are positive propaganda tools which have been effectively communicated by the Centre.
For a Communicator amidst all this cacophony lies the opportunity to be agile and communicate to the right audience with impactful messaging.
Pressing the reset button
Let me share the example of the natural resources sector where we pressed the reset button when we were faced with crisis communications as there was a sense of doom and gloom all around. We swiftly moved the crisis messaging to Compassionate Communications.
Natural Resources as a sector truly keeps the economy ticking and it is an essential service for the economy. Every product we use in our daily lives is the manifestation of metals mined, smelted and finally used to make everyday products that make our lives simple. Be it a car, a mobile, an aeroplane or a health nutrient. They all have an element of metal in them.
How do we communicate to a consumer who is not our direct customer in the new normal?
Agility in communications in the virtual world is a behaviour we adapted and adopted.
What were the tenets of communications which now had to be revised and devised?
It is critical to have Clarity, be Concise and Consistent, and try and Captivate while communicating in a virtual world.
Focus and purpose
A team of inspirational leaders were in the forefront to speak, to motivate and to bring back career focus and purpose for employees in remote mining locations. Cascading the messaging and going the last compassionate mile has proved to be key to managing emotions and expectations.
We have been connecting with a pool of entrepreneurs who are our valued partners, suppliers and vendors to help them get back on their feet.
The brand had to be experienced more than ever in the virtual world and we needed a theme to resonate and build trust.
Inspirational leaders communicate in 140 characters on Twitter, so leveraging the agility of social media in our communications became the primary tool for effective communication.
Going back to basics, revisiting the core values and purpose further strengthened the communications and brought in Resolve!
Resilience: The fear started to recede, safety and wellbeing was of prime importance and reassurance in communication was key. Building blocks of compassionate communications kicked in with taskforces implementing measures that created protection for people, communities and environment.
Reassurance: Mental Health was a challenge faced in many organisations and helplines were deployed to help counter risk or the effect on the morale and swift action was taken to mitigate this risk. A communicator is morphed into many roles and provides the reassurance that is required in the new normal.
Rapport: Persuasion in communicating and listening, to building rapport has become critical as attention spans are low and people are distracted. Authenticity and Empathy play a vital role. To remain humane is important, understanding emotions and outbursts and staying connected.
Ripple Effect: At the heart of communication is to stay focussed while we communicate digitally. We all look forward to a dawn that can be more physical in nature, going to work or social gatherings which we sorely miss as (wo)man is a social animal at heart.
Creating a Reflective organisation can be achieved by quick planning and reviewing communication that delivers on a promise that is credible.
While the pandemic rages on, Mission Begin Again is a clarion call and communities are waking up to a new dawn where fashion is trending on masks to match the attire. Is this just India we are talking about? Probably not. Is this not a communicator's universally shared experience?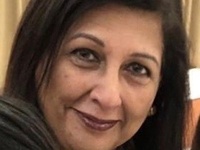 Forward, Post, Comment | #IpraITL
We are keen for our
IPRA Thought Leadership essays
to stimulate debate. With that objective in mind,
we encourage readers to participate in and facilitate discussion.
Please forward essay links to your industry contacts, post them to blogs, websites and social networking sites and above all give us your feedback via forums such as IPRA's LinkedIn group. A new ITL essay is published on the IPRA website every week. Prospective ITL essay contributors should send a short synopsis to IPRA head of editorial content Rob Gray
email
Share on Twitter
Share on Facebook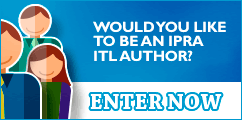 IPRAOfficial