PR Versus Corporate Communication

14 years, 1 month ago
(Comments)
Differences of opinion abound as to the precise definition of 'corporate communication' and exactly how it should be managed and delivered. By Peggy Simcic Brønn.
Anyone following recent developments in public relations, particularly in English, has noted the increasing use of the term corporate communication. It has become a popular title for communication executives, some schools are offering master's programs in it, it has developed its own field of study, and there are now academic journals dedicated to its study. At least three business schools in Europe (in the Netherlands, Denmark and Norway) have research centers dedicated to researching corporate communication, including my own at the Norwegian School of Management.

I'm wondering, however, if there is a universal understanding of what exactly comprises corporate communication. Is it just public relations with a new name? Is it integrated communication or integrated marketing communication?

It is safe to say that the discussion on corporate communication really took off with the publication of Cees van Riel's 1992 book Principles of Corporate Communication. The Dutch professor defines corporate communication as the harmonizing of all internal and external communication in the organization "in such an attractive and realistic manner as to create or maintain a positive reputation for groups with which the organization has an interde­pendent relationship (often referred to as stakeholders)."

He suggested that the instruments of corporate identity – communication (including marketing communication, PR and management communication), symbols and behavior – be orchestrated or harmonized in order to project a consistent positive image in the minds of the organization's stakeholders.

Common starting points

This is done by anchoring the organization's communication in what he calls common starting points (CSP's). These are seen as central values that provide the basis for the consistency in all forms of communication used by an organization in order to build the organization as a brand.

It is the idea of harmonizing communication activities that led to the rise of corporate communication. The hope was that as a field it could combine the expertise and practices of multiple communication disciplines, including public relations, marketing, organizational communication, and human resource management, in order to handle and integrate different messages under one banner.

While viewed by some as evolving from public relations, it is also seen as removing the 'stigma' from PR, which for many is synonymous with press relations or publicity.

Already in 1969, Levy and Kotler foresaw a type of marketing that would include organizations and relationships not traditional to marketing, i.e. others than customers. They described this activity as 'furthering'. They recommended that firms needed a furthering officer, whose job is to mesh the organization's aims with those of the groups it serves in a way that will advance both . . . (With a) primary orientation toward groups that the organization relates to and toward skills in promoting either the common aims of the organization and its groups or their exchange of values.

Harmony through orchestration

The corporate communication function fulfills this prophecy as it is seen as focusing on the entire organization and thus should be responsible for making sure that communication is harmonized and the corporate identity mix orchestrated well. The problem is that orchestration must consider the communication structure and the various communication functions within organizations.

While attempting to harmonize all communication through one department may sound sensible, it is difficult to realize in practice. The discussion of the structure and roles of PR and marketing departments has been going on for more than 40 years, culminating in the 1990s with integrated marketing communication and integrated communication.

There is evidence that more PR executives are reporting to CEOs but still are not seen as formal members of the leader group through providing real input to strategic decision making. Marketing and PR often cooperate but the relationship is normally more informal than formal and is frequently dependent on the relationship between employees in these departments.

The discussion goes on. But to answer at least one question – is corporate communication just PR with a new name? No. Public Relations as a function is still necessary within most organizations as is marketing and marketing communication.

The next question is not quite so easy to answer – who is the ideal leader for the corporate communication function? The answer for me is easy, those with a PR background. The reason? Marketing is too focused on customers. Corporate communication needs leaders with a broader perspective and a clearer understanding of the role of their organizations within society.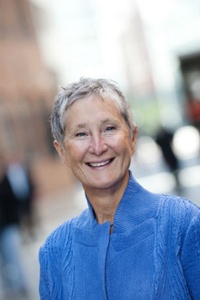 The Author
Peggy Simcic Brønn, Professor. Leader, Centre for Corporate Communication; Associate Editor, Journal of Communication Management, Department of Communication and Culture, Norwegian Business School, Oslo. This IPRA Thought Leadership essay is based on the article Systems Thinking: A method for reducing reputation risk, by P. S. and Carl Brønn, forthcoming in International Studies of Management and Organization.
mail the author
visit the author's website
Forward, Post, Comment | #IpraITL
We are keen for our
IPRA Thought Leadership essays
to stimulate debate. With that objective in mind,
we encourage readers to participate in and facilitate discussion.
Please forward essay links to your industry contacts, post them to blogs, websites and social networking sites and above all give us your feedback via forums such as IPRA's LinkedIn group. A new ITL essay is published on the IPRA website every week. Prospective ITL essay contributors should send a short synopsis to IPRA head of editorial content Rob Gray
email
Share on Twitter
Share on Facebook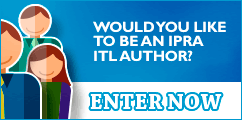 IPRAOfficial