As Regions Rise, India's Map of Influence is Redrawn

14 years, 7 months ago
(Comments)
The power and relevance of India's regions continues to grow while the influence of the country's English language media wanes, with important implications for the way in which public affairs and corporate communications are conducted. By Sharif D. Rangnek
The expanding Indian economy and the growing relevance of regions and regional politics are changing the way business is conducted in India. While the Central government continues to have a greater national influence just like the national media sitting in New Delhi, ignoring or giving marginal importance to regional issues, media and publics could prove to be detrimental to any firm's business objectives as a diverse India connects through diverse means.

The days are gone when the focus of most image building and reputation management exercises focused on a handful of constituents mostly in urban India. The time is gone when large metro cities determined the fate of businesses, reputation and images of corporations and institutions. The emergence of newer publics and issues is what India is starting to take note of and at the same time, is grappling with.

A recent report from IFC-World Bank suggested that Jaipur was amongst the towns where doing business was easier. New Delhi or Mumbai did not get as high a ranking, even though Jaipur was earlier seen as merely a tourist destination and not a possible business hub. A recent survey with CEOs done by a consultancy firm pointed towards Gujarat as being the most progressive state in India. The top brass of companies such as the Tata Group, Reliance Industries and Bharti – amongst the most influential corporations in India – recently said the chief minister of Gujarat, Narendra Modi was the role model of what a Prime Minister should be.

The English media that historically has influenced governments, politics, consumption patterns besides nation building, somewhat shuddered at the thought of what the leaders of corporate India suggested. The English media, after all, had always been against the Gujarat CM as he was allegedly a Hindu fundamentalist responsible for the Hindu-Muslim riots in that state some years ago. The English media has usually taken a secular stand and been against the Modi regime in Gujarat. Not a single election has seen the support of the influential press and yet Modi has returned to power twice since the riots.

Diminishing relevance

The issue here is not of politics but that of the diminishing relevance and influence of English media, urban concerns and views and national political parties. To corporations and institutions this clearly means a changing landscape of publics that influence policies, business plans, reputation and image.

In the last quarter of 2008, for example, it was the presence of a regional political party that helped the government in pushing through India's historic nuclear deal with the US by voting with the Central government that had been crippled by some of its coalition partners voting against the deal. It was a numbers game but these numbers were determined by regional parties and their local considerations.

Similar trends are being witnessed in the media. English media is now no more the only influencing force within the media space on government policies and the reputation of corporations and institutions or any government's approach to economic and administrative reforms. Even as the Times of India is the leading English daily in the world with a readership of over 13 million, it is the 11th largest in India with regional language publications taking the lead. The Dainik Jagran in Hindi sells over 55 million copies and the Daily Thanthi in Marathi reaches over 20 million homes. No English magazine figures in the top 10 fortnightlies list.

While undoubtedly the above stated share of pie has been more or less the same for several years, the power equations have started changing with purchasing power coming to more regions outside the metro cities and regional parties playing a role at the Centre and hence in national building. This explains why The Economic Times – India's largest selling business paper – is now available in Hindi and Gujarati. Even a Business Standard has vernacular language publications.

Broadening consumption base

These developments are obviously indicative of the fact that India's consumption base is widening with awareness levels courtesy of the proliferation of 24-hour news channels – over 40 of them. There is a public out there that is relatively unknown. It is believed, according to reports, that around 80 per cent of India's consuming class have not bought shares and bonds and hence are not adversely impacted by the market meltdown witnessed for most of 2008. This 80 per cent contributes to 67 per cent of consumption and most of these individuals are not the big city dwellers.

Such realities have started to redefine this nation. A realization is dawning that India is an EU of sorts – a large union with several regional markets.

In most cases, a national strategy without a regional approach does not work any longer. Engagement of just a Congress party or a BJP party (both seen as national parties) is not sufficient. A PR exercise cannot exclude a government affairs agenda. And a Mumbai, Delhi, Bangalore, Chennai or Kolkata cannot ignore the other parts of the nation.

A cohesive approach of engaging publics – many more than in the past – is now more needed than ever to ensure that business plans are not derailed and that images are consistent and credible across the varied markets within the country.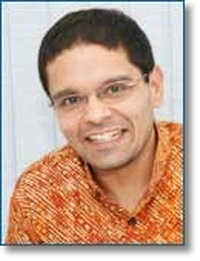 The Author
Sharif D. Rangnekar is the CEO & Director of Integral PR Services based in New Delhi. He is also Vice President, PROI and part of the management committee of PRCAI – the Indian Association of PR consultancies.
mail the author
visit the author's website
Forward, Post, Comment | #IpraITL
We are keen for our
IPRA Thought Leadership essays
to stimulate debate. With that objective in mind,
we encourage readers to participate in and facilitate discussion.
Please forward essay links to your industry contacts, post them to blogs, websites and social networking sites and above all give us your feedback via forums such as IPRA's LinkedIn group. A new ITL essay is published on the IPRA website every week. Prospective ITL essay contributors should send a short synopsis to IPRA head of editorial content Rob Gray
email
Share on Twitter
Share on Facebook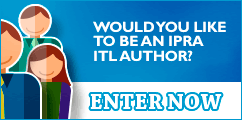 IPRAOfficial