Thought Leadership Essays
Viewing posts from February, 2009
By: Damon Hunt 10/02/2009

BAA made a strategic PR error during the countdown to the opening of Terminal 5. Now, reveals Damon Hunt, reputational issues are being addressed by letting the building speak for itself.
By: Fraser Hardie 10/02/2009

The global economic downturn provides a tremendous opportunity for the best PR agencies to add value to their clients, while for lacklustre agencies the prospects are poor. By Fraser Hardie.
By: Stéphane Guerry 10/02/2009

Companies must switch from a policy of controlling information to sincere engagement in order to continue to hold people's attention. By Stéphane Guerry.
By: Maria Gergova 10/02/2009

Maria Gergova celebrates the sweeping changes of the past two decades brought about by the digital revolution and fall of Communism in Eastern Europe, while also assessing the challenges facing Public Relations professionals at this difficult time in the g
By: Barbara Crowther 10/02/2009

An influential annual two-week campaign brings fairtrade to the attention of consumers in the UK. But, says Barbara Crowther, although fairtrade products enjoy growing recognition and support, they still constitute only a tiny proportion of world trade.
By: Jonne Ceserani 10/02/2009

Jonne Ceserani argues that carefully considering the language we use can have a dramatic influence on how people and organisations respond to extraordinary times, like a world financial crisis.
By: Rebecka Blomberg 10/02/2009

Sweden's annual Pink Ribbon campaign is a huge success in terms of fundraising and creating awareness of issues relating to breast cancer. However, says Rebecka Blomberg, success brings it own challenges.
By: Anne Bleeker 10/02/2009

Companies from the Gulf that are expanding globally are confronted by both challenges and opportunities relating to their roots. By Anne Bleeker.
By: Lak Siriwardene 10/02/2009

Communicating with investors and analysts is of immense importance for listed companies at times of economic turbulence. Lak Siriwardene explains how engineering and design consultancy Scott Wilson Group conducts its financial PR.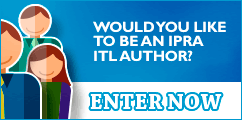 IPRAOfficial