Keeping The City Faith

14 years, 9 months ago
(Comments)
Communicating with investors and analysts is of immense importance for listed companies at times of economic turbulence. Lak Siriwardene explains how engineering and design consultancy Scott Wilson Group conducts its financial PR.
Scott Wilson Group plc, an international engineering and design consultancy, floated on the LSE in March 2006 at 158p. The share price shot up to 320p in 2007 and we were, indeed, enjoying City success in our new plc status and with our impressive growth story.

We achieved record results with successive double-digit growth, record order books, successful targeted acquisitions (seven - 2006 to 2007), a sound level of institutional investment and a healthy analyst following. The Group won 'New Company of the Year' at the PLC Awards, 'Best IPO' by Shares magazine, 'Best Investor Relations for a New Issue' by Investor Relations magazine and 'Major Firm of the Year' by the New Civil Engineer magazine. In addition, a number of project awards were won to reflect the talent and the diverse services of a larger and experienced consultancy.

The only difference in 2008 for Scott Wilson was quite a fall in the share price value. It has been holding at 105p. I am confident to say that the record results, strong order book, continued acquisitions and award wins continue at a strong pace. Our growth story carries on and has actually been enhanced through our global geographic reach and indigenous staff making Scott Wilson best positioned to meet infrastructure demands and follow this spend through our transportable skill base to be a truly integrated global enterprise.

We keep the City faith by continuing to tell our story and delivering our results. As we are only too well aware, we are in the midst of an economic downturn. The share price drop is not Scott Wilson's alone but has been seen throughout our peer group and that of the support services sector. We are a small capital company and to the City deemed to be a small fish, but in our industry we are very well known and very successful.

Strengthening our profile

Corporate communications has never been so important for our story to be reiterated to investors, analysts and financial media as well as continuing to maintain and strengthen our profile in our industry to existing and potential clients and to the technical press. Also, internal communications is vital to keep staff informed, motivated and retained, when global uncertain times are being projected constantly by the media. Keeping employee faith is straightforward as our results, order book and the emphasis placed on acknowledging the talent of, and investing in, staff tells the story and ultimately confirms our business-as-usual attitude.

However, we have had to respond to the economic situation and have addressed head-on the downturn felt by our residential property department. It is a small percentage of our business and forms part of the larger Buildings and Infrastructure division. The division remains robust by responding to the demand for design build opportunities as seen in education, the need for prisons, tall buildings etc.

We have a strong City-facing team. This comprises of Hugh Blackwood, CEO, Sean Cummins, Group Finance Director, Geoff French, Group Chairman and I. We are also advised by our broker and our financial PR agency. We have noticed somewhat of a breakdown in communications between analysts and investors. The analysts readily now admit to this, as investors are holding back and being extremely cautious with how they spend their money, or do not have it to spend it. I also feel that both need to know more fully about our sector and what consultancy/services we offer. There is a lack of City knowledge, which needs to be addressed.

Flexible response

The communications function has to have the ability to respond to variables and meet needs at an instance. Strategies are important to represent the Group objectives and growth plan. Yet in the current climate the messages remain the same but the message delivery may vary due to the receptiveness of the audience and how they wish to hear and digest the information.

Therefore, differing campaigns are created but the overall Group communications strategy remains the same. My policy as a communicator has always been that of honesty and transparency, which is mirrored in the DNA of our business.

The corporate communications strategy does have a clear investor relations and analyst element, targeted at both existing and potential audiences. The financial calendar dates play a key role in development of this strategy and those dates are used as a vehicle to communicate significant corporate information. For example, company directive (growth and development targets, long-term strategy, the order book etc.)

Regardless of where our share price sits at the moment, investors are being cautious and analysts nervous and feel unheard. It is vital that we build and strengthen relationships and keep them informed of company progress and our strong growth story both in the UK and internationally – directly and through independent endorsement (analyst notes, media and recommendations).

Share price bargain

At our current share price, media and analysts have commented that Scott Wilson is at a bargain price. We should, therefore, not be afraid to tell our story and to remind everyone that we have been through quite a severe economic downturn in the early 1990's.

We should not be penalised for sounding 'bullish', as we simply state and deal with facts. After all, we are a technical consultancy.

A strong management team is key, along with a business successful at winning contracts, retaining clients and staff and structured around the skill of transportable technical staff that fundamentally are at their happiest when engineering, designing, planning, assessing and being creative.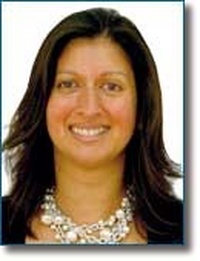 The Author
Lak Siriwardene is Head of Corporate Communications at Scott Wilson Group plc, a multi-disciplinary international design and engineering consultancy for the built and natural environments. With over 6,000 members of staff, the Group offers integrated professional services in the transportation, property, environment and natural resources sectors. Scott Wilson has a worldwide network of 80 offices.
mail the author
visit the author's website
Forward, Post, Comment | #IpraITL
We are keen for our
IPRA Thought Leadership essays
to stimulate debate. With that objective in mind,
we encourage readers to participate in and facilitate discussion.
Please forward essay links to your industry contacts, post them to blogs, websites and social networking sites and above all give us your feedback via forums such as IPRA's LinkedIn group. A new ITL essay is published on the IPRA website every week. Prospective ITL essay contributors should send a short synopsis to IPRA head of editorial content Rob Gray
email
Share on Twitter
Share on Facebook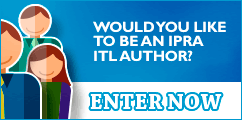 IPRAOfficial