Fairtrade Fortnight Whets Consumer Appetite for Ethical Trade

14 years, 7 months ago
(Comments)
An influential annual two-week campaign brings fairtrade to the attention of consumers in the UK. But, says Barbara Crowther, although fairtrade products enjoy growing recognition and support, they still constitute only a tiny proportion of world trade.
The Fairtrade Foundation is a pretty busy place at the best of times – no wonder, with over 500 Fairtrade Town, thousands of school and faith group campaigns, over 300 company partners and more than 4,000 certified products – each one telling its own Fairtrade story. However in January, activity always cranks up to an almost frenetic level, as Fairtrade Fortnight draws near (23rd February – 8th March 2009).

In 2008, this annual Fairtrade campaign secured 5309 media hits across various media, ranging from BBC Radio 4 Today's programme and the Financial Times to Ready, Steady, Cook and GMTV – with a total estimated advertising value of around £7 million. Local campaigners organised around 12,000 local events. Retailers ran special product promotions in-store and through online shopping. Around 25 representatives of farmer organisations from Africa, Asia, Latin America and the Caribbean toured the country. And the Fairtrade Foundation went head to head with the Adam Smith Institute arguing the merits of free or fair trade. Based on post-campaign research, our campaign reached an estimated 15 million adults, whilst retailers reported increased product sales during the Fortnight.

More than 7 in 10 UK adults now recognise the FAIRTRADE Mark, making it easily the most understood ethical product certification in the UK market. Market data from the TNS Worldpanel showed that 70% of UK households purchased Fairtrade products in the 12 months up to August 2008, as well as increased regularity of purchasing.

Despite this, Fairtrade remains a tiny proportion of overall world trade. Just 1 in 4 bananas eaten in the UK is Fairtrade, and 1 in 10 packets of tea. We are still a long way from our vision of transforming trade in favour of poor and disadvantaged farmers and workers across the world. The world economic outlook is looking increasingly challenging, but we are determined not to take our eyes off this goal. If times are tough for us, we know they're even tougher for small farmers and workers, for whom belt-tightening is no metaphor or New Year slimming resolution. Their message is clear – they need Fairtrade now more than ever.

Serious proposition, decent values

Fairtrade is a serious proposition for serious times. Waking with hangovers from decades of bling and the endless consumption of ever more, ever cheaper goods, people today are looking for the reassurance of core decent values that centre on other people. We all know someone who is folding a redundancy notice into their pocket or wearily dusting down their CV. At times of uncertainty, people are turning to those companies and brands they can trust. And they trust the FAIRTRADE Mark which exactly chimes with their mood.

PR plays a crucial role in building real understanding to underpin such trust. Our call to action for this year's Fairtrade Fortnight is Make it Happen. Choose Fairtrade. The idea is to demonstrate, through story and encounter, the catalytic effect that purchase can have in enabling real change to come about. The FAIRTRADE Mark has never meant that all the farmers and workers are living in some utopian paradise – it's always been a badge for those who want to use a better deal from trade to invest in a better future.

So this year, we'll be talking about some of the change that is still so urgently needed.
In Kenya, Koske Vincent chairs the workers' committee that decides how to use Fairtrade premiums from the sales of the flowers they grow. "Most people here", Koske said, "live below the poverty line. Workers spend over half their income on food and in recent months the price of a bag of maize has risen 100%."

Down the road from the flower farms, tea smallholders told the Foundation that as fertiliser prices rocketed, they could not afford to apply it – a short-term saving that will of course affect the success of their crop and potentially deepen the long-term pain. Tragically, many farmers' groups, despite meeting the basic standards for Fairtrade certification, still sell less than 10% of their crops as Fairtrade – it is only when a buyer offers to purchase at Fairtrade prices, with Fairtrade premiums, that the true benefit of Fairtrade can kick in. This situation that can only be changed with an increase of market sizes in consumer countries.

Commitment to ethical shopping

The good news for the growers is that, whilst consumers here are feeling the pinch, a commitment to shopping ethically remains close to the hearts of most current ethical consumers. As Joanne Denny Finch, who heads the Institute of Grocery Distribution told The Farmers' Guardian (15 October 2008), about their major consumer survey: "With the surge in interest in provenance and ethics of food which has occurred since the last major downturn, it seems that shoppers are scrutinising value, but they are not compromising their own values."

Indeed, independent research is repeatedly revealing that credit crunch-hit consumers are staying loyal to Fairtrade. For example, Feel research found that 92% of consumers still claimed to be willing to pay extra for a product perceived to be ethical. Fairtrade was shoppers' favoured type of ethical product, with shoppers prepared to pay more. Likewise, a poll by Ipsos MORI concluded that Fairtrade and free range were the two categories best placed to survive the recession.

However, we need to work harder than ever to maintain that groundswell of good will – both reinforcing the need for Fairtrade and innovating new ways of telling the Fairtrade story, and incentivising purchase. Maybe we'll all start to buy less, but buy better.

Abi Garner at Gossypium, the company who pioneered Fairtrade cotton, thinks so. She says: "As a true entrepreneur I can say the current situation is opening new doors for other types of business. Socially aware ones like ours seem to be considered by the public as 'part of the solution' not part of the problem."

She continued: "It is extremely heartening how much the men and women on the street are rising above the gloom and making informed choices. Which is significant because Fairtrade is more than skin deep – it really is a starting point for change that goes right through to buying patterns and the product itself."

World record attempt

But it's not just the companies that convince us we can significantly scale up the benefits of Fairtrade this Fairtrade Fortnight. Fairtrade is unique in being backed by an increasingly diverse and dynamic people's movement involving schools, faith groups, town halls, local workplaces and charities all over the country. This year, the movement has set itself a new challenge to achieve a Fairtrade banana eating world record – with events ranging from simple coffee-and-banana mornings to wildly creative initiatives such as that by Bolton Fairtrade campaign who are partnering with the Reebok football stadium in an event involving over 2,000 school children.

So if times are tough, this is only matched by the commitment of the producers, companies, and the campaigners who have brought Fairtrade to where it is today.

As the saying goes amongst Mexican coffee growers, "Every little drop of rain falling in the mountains makes the mighty rivers flow." We can all play our part in bringing about positive change. This Fairtrade Fortnight, let's all make it happen.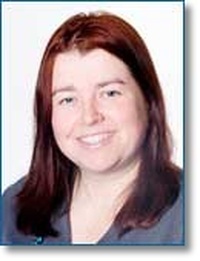 The Author
Barbara Crowther is Director of Communications and Policy for the Fairtrade Foundation, the UK-based independent body that awards the FAIRTRADE Mark to products as a guarantee of a better deal for disadvantaged producers around the world.
mail the author
visit the author's website
Forward, Post, Comment | #IpraITL
We are keen for our
IPRA Thought Leadership essays
to stimulate debate. With that objective in mind,
we encourage readers to participate in and facilitate discussion.
Please forward essay links to your industry contacts, post them to blogs, websites and social networking sites and above all give us your feedback via forums such as IPRA's LinkedIn group. A new ITL essay is published on the IPRA website every week. Prospective ITL essay contributors should send a short synopsis to IPRA head of editorial content Rob Gray
email
Share on Twitter
Share on Facebook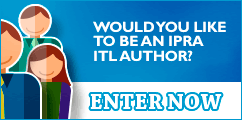 IPRAOfficial