Can Social Media Drive Green Content?

14 years, 1 month ago
(Comments)
Sheila McLean unveils research into the behavior of environmental influencers and their methods of sharing information.
If I want to know which road bike to get for my 11-year-old son, or where to find the best organic tomatoes, I know just which one of my neighbors to ask when we gather each morning at the bus stop. Like many consumers, my purchase decisions are influenced by people and sources I trust.

In fact, research suggests that 15 percent of all consumers influence a third of all word-of-mouth brand impressions, online and off. But influencers' behavior, motivation and methods of sharing information varies greatly, depending on the category they are affecting, according to a new study by IM MS&L, the influencer marketing practice of MS&L, in conjunction with leading research firm Ipsos Public Affairs.

The environmental influencer is particularly important to understand, given consumers' growing confusion about products claiming to be green, Eco-friendly, energy efficient, organic and more.

Simple principles

Marketers hoping to benefit from this growing consumer lifestyle movement need to involve these influencers in ways they never have before, our study found. They must start with four simple principles:

• Tell an authentic story
• Ask consumers to join
• Build trust
• Lead the way


The IM MS&L study was designed to create a roadmap to help marketers maximize the 'sharability' of content and messages to increase word-of-mouth buzz. It compared environmental influencers to influencers in the health and beauty categories. In all three areas the influencers share a high level of interest in their category, and frequently gather and share information electronically (at least two to three times a week).

What sets environmental influencers apart?

• Expertise: Green influencers enjoy being the 'expert.' They are less likely than influencers in other categories to be asked their opinion, but more likely to offer it:
• 'Peer' Pressure: These influencers take their role very seriously and approach it with professionalism. While influencers in all categories often share with friends and family, environmental influencers are much more likely to push out information to colleagues and coworkers
• Got to Believe: Not surprisingly, sharability among skeptical environmental influencers depends greatly on the credibility of the information. The most shareable information comes from traditional media outlets and their websites, as well as government, non-profit and academic websites. Content from social networks, online community sites and banner ads was the least likely to be shared.
• They Get Personal: Green influencers want to tell others how to live green, so the most shareable content is also personal – information on how to live green (59 percent) and conserve energy (54 percent) was the most popular, followed by global (49 percent) and local (47 percent) issues. 

Lessons learned

To generate buzz where information can move almost as fast as it is gathered, be prepared to move fast. Content that is tailored to appeal to the 'expert' role should be a priority, especially information that can be turned into advice for green living that impacts others and is 'co-worker ready' and appropriate.

Most of all, consider your communication channels carefully. Blogs and banner ads may be all the rage, but when it comes to environmental communications, more credible sources are more likely to be shared. And while the average American spends 23.6 hours per week online, according to Yankelovich, there's still plenty of word-of-mouth influence happening offline in daily life at places like bus stops!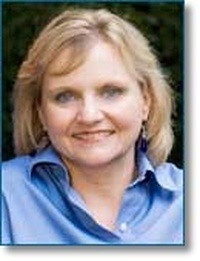 Forward, Post, Comment | #IpraITL
We are keen for our
IPRA Thought Leadership essays
to stimulate debate. With that objective in mind,
we encourage readers to participate in and facilitate discussion.
Please forward essay links to your industry contacts, post them to blogs, websites and social networking sites and above all give us your feedback via forums such as IPRA's LinkedIn group. A new ITL essay is published on the IPRA website every week. Prospective ITL essay contributors should send a short synopsis to IPRA head of editorial content Rob Gray
email
Share on Twitter
Share on Facebook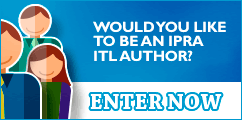 IPRAOfficial