Heavyweight Nigerian Businesses Gain International Respect

14 years, 3 months ago
(Comments)
Economic growth, banking consolidation and strides made in employee communications and investor relations have all had a positive impact on business in Nigeria. Unfortunately, writes Tim Newbold, corruption issues and instability in the Niger Delta remain
What do you think of when someone talks about Nigeria? Oil flares or violence in the Niger Delta or emails from long lost aunts trying to extort money from you?

Maybe you think of political corruption or of a history of military dictatorship? There are many views on Nigeria internationally, many of them bad, but over the past five years we have started to see the beginnings of a renaissance, especially when it comes to the country's economy. Coverage of Nigeria in the international media has improved as a result, but with an economic focus.

Nigeria has experienced a period of sustained growth, with the country averaging economic growth of over 6% per annum. Nigeria has benefited from better macro-economic management and growing interest from the international investment community. Until the onset of the current credit crisis, Nigeria was on track to increase growth rates and alongside this, the beginnings of a truly strong and ambitious private sector emerged.

Over the past five years a commitment on behalf of the government to develop the economy, which coincided with a stratospheric increase in oil prices, allowed the country to build up strong foreign reserves, retain currency stability and achieve credit ratings from international agencies that encouraged international investment.

Banking consolidation

The local banking industry, for too long disparate and lacking direction, entered a period of enforced consolidation that reduced the number of banks to 25, increased their capital base and initiated a period of extreme growth as competition encouraged banks to expand in order to remain relevant. The growth of the banking sector also provided a pool of cash accessible for other industries, with local financing of oil & gas deals increasing and a number of industrial conglomerates emerging as major players, with global ambitions.

The banking sector in Nigeria is now expanding across the continent and a number of Nigerian banks have successfully opened up branches in the UK and US. Insurance companies such as IGI have also aggressively expanded into new African markets and the Dangote Group, one of the largest conglomerates in Nigeria, announced multi-billion dollar expansion plans for its cement and sugar businesses into new African markets including South Africa and Senegal.

As ever in a situation like this, ambitions for growth often exceed the ability of companies to put in place the strong and transparent structures that govern their operations and ensure that risk taking is controlled. At the same time, the rapid exposure to the international investment community and entry into new markets has dramatically drilled home the need to ensure consistent, effective and professional communications services, whether it be consumer, employee, investor, or media focused.

Disciplined communications

Maintaining the communications structures required to ensure discipline while experiencing rapid expansion, or entering new markets for the first time, is hard. Especially when you are moving from the loose, more reactive structures, traditionally employed in Nigeria, to a structured, pro-active approach demanded by the international community.

Take investor relations for example. Nigerian banks with products either listed, or offered OTC (over-the-counter) in London or New York now have to adhere to the investor relations structures expected by their new international shareholder base. This is something new to them, but they are learning fast. At least five Nigerian banks now have strong investor relations structures in place and international investors have reacted well to this.

The same issue applies to employee communications. Imagine a bank increasing its staff count from 1,000 to 5,000 overnight as a result of consolidation and then growing at 100% per annum. When 20 other banks are doing the same thing the competition for staff becomes intense.

Without strong internal communications, a strong company identity and commensurate compensation packages, staff will inevitably end up transitioning between banks on a six-monthly basis. This happened, until a number of the banks caught up with the new requirements.

These are some of the challenges and opportunities that present themselves to communications professionals willing to make the investment, and take the risk necessary to establishing yourself in Nigeria.

Controlled devaluation

We are now entering a new period of economic uncertainty in Nigeria as in the rest of the world. Falling oil prices have already affected the size of the national budget and forced the Central Bank to follow a programme of controlled devaluation of the Naira. The Nigerian Stock Exchange has been locked in a bear market for close to 12 months now, with many of the investors who made their fortunes on the way up, losing them on the way down.

According to reports, over US$3 billion of international investment was withdrawn from Nigeria in 2008. The economic outlook for Nigeria is uncertain and communications will play a vital role in helping to address the concerns of consumers, investors and the media.

Let us not forget the political angle as well. Any investor looking at a new market looks at political risk as a fundamental factor in any decision they take. Nigeria's success over recent years has been largely economic. Corruption remains a major issue and instability in the Niger Delta is a constant and unrelenting problem that has not been addressed. The way that Nigeria deals with the economic crisis, and communicates the steps it is taking to address its political problems will ultimately determine whether it takes the leap forward that its potential deserves.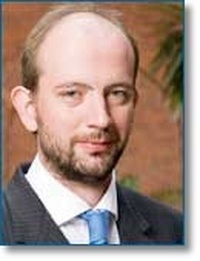 The Author
Tim Newbold, Managing Director, Africa Practice R&B is responsible for managing the Africa Practice network in West Africa. Tim has lived and worked in Nigeria for three years and built Africa Practice R&B into one of the leading communications companies in the region. Clients include Dangote Cement, Afren Plc, Access Bank, Airline Services and Logistics Plc, Guinness Nigeria, Gateway Communications and UC RUSAL. He specialises in media relations and public affairs
mail the author
visit the author's website
Forward, Post, Comment | #IpraITL
We are keen for our
IPRA Thought Leadership essays
to stimulate debate. With that objective in mind,
we encourage readers to participate in and facilitate discussion.
Please forward essay links to your industry contacts, post them to blogs, websites and social networking sites and above all give us your feedback via forums such as IPRA's LinkedIn group. A new ITL essay is published on the IPRA website every week. Prospective ITL essay contributors should send a short synopsis to IPRA head of editorial content Rob Gray
email
Share on Twitter
Share on Facebook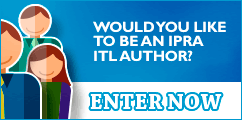 IPRAOfficial