Working Through It

14 years, 5 months ago
(Comments)
The Irish economy has taken a battering during the world financial crisis and it has been extremely tough going for the country's Public Relations sector. Nigel Heneghan calls on the industry to talk up the value of PR.
Ireland, more than most nations has suffered the impact of the current global recession. In a very short period this country has become effectively bankrupt.

We are more or less at the top of the alert lists for the European Central Bank and the International Monetary Fund. We have a euro cash shortfall of tens of billions. The Irish Government has been forced to call an emergency budget which will take place in April. It is expected that every citizen of the country will be hit in some respect in financial terms with significantly increased taxation.

Internationally, the recession has hit hard. The global banking sector is in chaos. We have witnessed many well-established multi-national companies, household names, that have suffered severe losses.

In terms of running a Public Relations business in Ireland there are two areas that have been impacted more than most. One of the cost saving measures identified by the Irish Government is the marketing and Public Relations spend of Government departments, state organisations and companies. The other area is the severe tightening of such budgets by companies – multi-national and Irish – in the private sector.

The impact on us

Heneghan PR is a medium-sized public relations company, most of our clients are in the private sector and they range from internationally renowned businesses to successful Irish companies. Like others, the impact of the current climate will have the effect of reducing our income in the current year by approximately thirty per cent. This is derived from the combination of terminated contracts and reduced contracts. While there is no change in the relationship with many of our clients, in the current year there are no fee increases.

In a short period our business has turned from one with a respectable profit, to one which is challenged to deliver a profit. Action had to be taken. Regretfully, a reduced client portfolio means reduced staffing levels. The largest cost in public relations consultancy is people and their presence in a business has to be justified. If not, the soundness of the business is challenged.

A thorough examination of all expenditure in our businesses helped us to identify other, and sometimes not insignificant, areas of potential saving. Essential is the ability to take tough decisions on an immediate basis.

Gloomy survey findings

The current state of the Public Relations business in Ireland has been demonstrated in a recent survey conducted by the Public Relations Consultants Association (PRCA). More then half of the respondents cited reduced staffing numbers due to adverse general trading conditions in the past six months. Almost forty percent have initiated salary cuts, while over sixty per cent have introduced a salary freeze.

Almost seventy per cent have stated that there is likely to be a year-on-year decrease in fee income with a corresponding figure on decreased profitability. I believe if you were to conduct such a survey, at this time, in almost any commercial services sector the results would not be too dissimilar.

Common sense often prevails when looking at how we can work our way through this difficult time. We pride ourselves on our ability to deliver the best results we can on behalf of our clients. Service to clients is the cornerstone of business sustainability irrespective of the general climate and clients expect and should get the professional service they pay for. Now, more than ever, this is essential.

In Ireland, while there has been much debate on where we are now and how we got here, there is also discussion on how we can move forward. It is good to see this positive attitude trying to break through the clouds of negativity.

Adapting the service offer

Innovation is frequently talked about as one of the ways businesses can survive and move forward. Public relations firms can benefit by adapting, in the first instance, to the environment in which they operate and then by examining ways in which to develop their service offering to the market.

Some consultancies are more innovative than others, but best practice examples should be studied and where appropriate, taken on board. The adoption of digital communications and the development of added-value offerings provide the public relations sector with good opportunities.

I am probably preaching to the converted when I raise the issue of the value of Public Relations, against other marketing disciplines, particularly advertising. The media space at the current time is in severe contraction. Newspapers are laying people off, media houses and advertising agencies are at the frontline of the impact of the downturn. As with public relations, budgets are being slashed.

This is however an opportunity for all of us in the profession to highlight the real value of good strategic and tactical Public Relations activity, at a fraction of the cost of other marketing activities. We often fail as a profession to promote the benefits of Public Relations and this is something that our international and national associations should work hard to rectify.

In this challenging environment we have to recognise that we are powerless over many factors that impact directly or indirectly on our activities. If we can bring that thinking into the way we conduct our affairs, we may have developed the right frame of mind. Combined with focus and determination, this will help us proceed in a responsible manner to do what is necessary to work our way successfully through this extraordinary time.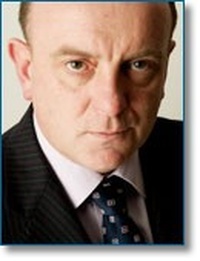 Forward, Post, Comment | #IpraITL
We are keen for our
IPRA Thought Leadership essays
to stimulate debate. With that objective in mind,
we encourage readers to participate in and facilitate discussion.
Please forward essay links to your industry contacts, post them to blogs, websites and social networking sites and above all give us your feedback via forums such as IPRA's LinkedIn group. A new ITL essay is published on the IPRA website every week. Prospective ITL essay contributors should send a short synopsis to IPRA head of editorial content Rob Gray
email
Share on Twitter
Share on Facebook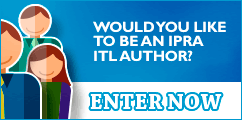 IPRAOfficial