Stars Still Sparkle in Recession

14 years, 5 months ago
(Comments)
As marketers navigate the global economic crisis, Dan Perlet explains why collaborations with celebrities and the entertainment industry are even more influential when times are tough.
There are few industries that see opportunity in recession, but the entertainment industry is one of them. While the global economic crisis may be causing mayhem for most companies, it's fueling the world's appetite for reasonably priced family entertainment such as movies and video games.

In tough times, people have repeatedly swapped their high-flying luxury holidays for more affordable leisure activities – the latest buzzword for this being the 'staycation'. This recession, staying around home instead of vacationing abroad is once again becoming de rigueur. But in our free time, we still need a distraction from the daily grind and the ubiquitous doom and gloom of the 24-hour news cycle.

The result is that box office grosses and the total number of movies people see in a year typically tend to increase when times are tough. Movie sales and attendance were up during five of the last seven economic downturns in the U.S., including the oil crisis of the 1970s and the burst of the dot-com bubble in 2001. This downturn looks no different as cinema visits rose by 5 per cent in the UK and 2 per cent in the US in 2008.

Escapist games

Video games, too, are increasingly proving to be recession proof, providing people an escape from reality into elaborate fantasy worlds that family members can visit over and over for free. Figures from the Entertainment and Leisure Software Publishers Association show that 2008 was a record year for gaming with a 23 per cent increase on 2007 in the UK.

The Australian video and computer game industry recorded AU$1.96 billion in sales last year, an increase of 47 per cent from 2007 according to GfK Retail and Technology Australia. And in the U.S. it's a similar story where according to NPD Group, Americans bought $21.33 billion worth of video game systems, software and accessories in 2008, up from $18 billion in 2007. Interestingly, more women and greater numbers of over 50s and under 12s are joining in than ever before.

What does this mean for consumer marketers? With more ears and eyeballs from all walks of life focused on Hollywood entertainment, this is an ideal time to collaborate with the industry to capture the hearts and minds of consumers. As marketers look to maximize their return on investment in a challenging 2009, celebrities, musicians and video game companies will be delivering ever larger audiences.

Smart brands will creatively align themselves with the entertainment industry's brightest stars, riding the celebrity obsession to build their brands and combat the downturn more effectively. Some will turn to traditional collaborations like celebrity endorsements in PR and marketing campaigns or licensing hit music for TV ads. Others will launch more innovative initiatives such as infusing celebrity branding and music into product packaging or the products themselves, or have brand and product placements online and in videogames. Those who do will likely come out of the recession stronger with the help of Hollywood.

Licensing opportunities

Product developers and owners of celebrity content are already seeing the potential in licensing entertainment content to make the most of the home entertainment boom. For example, Guitar Hero Legends of Rock, which allows gamers to perform the music of their rock icons, has just become the first video game to reach $1 billion sales. Buzz! The Hollywood Quiz for the Sony PlayStation 2 console, a hit across the US, Europe and Japan, features hundreds of movie clips, pictures and celebrity images to test players' pop knowledge.

Communications experts can also tap into this trend. If celebrity and branded content is integrated into a product, it can be extended to form the cornerstone of a communications campaign. Newspaper editors and bloggers know just as well as we do that celebrity sells, so it makes sense to harness a celebrity's selling power to hook in editors and their readers to a brand's story as part of the original endorsement contract.

The rise of social networking, online forums, YouTube and other web 2.0 communications platforms present a wealth of opportunities to work with a celebrity to achieve communications objectives. Everyone, it seems, wants to get closer to a celebrity they admire. A campaign where consumers can directly engage with their favorite celebrity featuring in games, movies or concerts will tie them ever more closely to the endorsed brand.

The global economic crisis is creating stark choices for businesses the world over. With all eyes on Hollywood, those brands that tie up with celebrities to provide entertaining experiences will be best placed to capitalize on the positives of the downturn.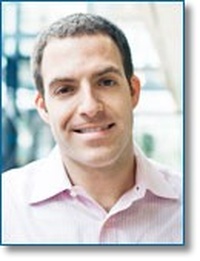 Forward, Post, Comment | #IpraITL
We are keen for our
IPRA Thought Leadership essays
to stimulate debate. With that objective in mind,
we encourage readers to participate in and facilitate discussion.
Please forward essay links to your industry contacts, post them to blogs, websites and social networking sites and above all give us your feedback via forums such as IPRA's LinkedIn group. A new ITL essay is published on the IPRA website every week. Prospective ITL essay contributors should send a short synopsis to IPRA head of editorial content Rob Gray
email
Share on Twitter
Share on Facebook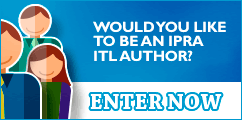 IPRAOfficial