Thought Leadership Essays
Viewing posts from April, 2009
By: Anja Feuerabend 11/04/2009
Carefully coordinated investor relations is a priority for listed companies seeking to restore confidence at a time of shareholder uncertainty, diminished trust and turbulent financial markets. By Anja Feuerabend.
By: Richard Edelman 11/04/2009
Businesses have lost standing and respect amid the economic carnage and will have to be more inclusive, contrite and accountable in order to regain trust. By Richard Edelman.
By: Anne Dorte Bach 11/04/2009
The University of Copenhagen takes differing approaches to its domestic and international communications. Anne Dorte Bach explains why and looks at the role PR can play in attracting funding for important academic research.
By: Sigrid de Vries 11/04/2009
As legislators usually regulate whole industries instead of individual businesses, trade associations have developed effective government affairs strategies to influence 'Brussels'. By Sigrid de Vries.
By: Camilla Flatt 11/04/2009
Communicating Africa's business successes can influence foreign investment into the continent, write Camilla Flatt and Jo Crawshaw.
By: Jackie Cooper 11/04/2009
Public Relations professionals are extremely well placed to help brands create engaging and relevant content, write Jackie Cooper and David Fine.
By: Rahaf Badaro 11/04/2009
Rahaf Badaro wonders whether the PR industry in Egypt will catch or miss the boat.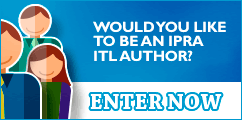 IPRAOfficial