The Boat on the Nile

14 years, 7 months ago
(Comments)
Rahaf Badaro wonders whether the PR industry in Egypt will catch or miss the boat.
I relocated to Egypt after getting married in 2004. Before that, I was working in Dubai and Amman as a PR professional on both the client and agency side, mostly with multinational companies with a regional presence in the area.

I knew there would be many challenges to face; there were few international PR agencies, few job postings for PR, Corporate and MarComms professionals, a lack of understanding of the strategic importance of PR, etc. But I was madly in love with Egypt and my husband – who happens to be Egyptian – so I decided to look on the bright side and 'adjust' my mindset. I thought: "Well, we're getting there…it's only a matter of time until Egypt catches up."

Today – although still in love with both – I have to say that the picture is not as rosy as I had painted it in my head. Many challenges lie ahead and serious issues need to be addressed.

Dual hats

On the B2C communication level, for example, it is common for a journalist in local newspapers in Egypt to wear both the hats of advertising and PR, one of top of the other – linking both in a very direct and blunt manner. As a matter of fact, there is a common misconception amongst even executives and top management of key organizations that it is the norm that advertising is linked to PR – place an ad and you will get editorial coverage in return.

One new local business newspaper gained a credible reputation in the market when it launched by presenting clearly its competitive edge. It stated that it was the only local newspaper not in the business of linking both – that was wonderful news for me! A few months later, this very publication started to publish my press releases only when I had placed an Ad.

Many international PR agencies got into the Egyptian market between 2004 and 2006. The market is considered key and to have potential on many levels. Many, but not all, are not in my opinion equipped to offer services beyond media relations, media training, event management, etc. When it comes to reputation building and strategic brand positioning, you would be better advised – if you have the budget – to turn to a PR agency abroad.

Skills shortage

English copywriting used to be a challenge. However, I have finally found myself one or two agencies that have industry specialized copywriters. But, the question remains, are a few good PR agencies enough to serve a potential market like Egypt – a market considered to be the hub of Multinational Companies for North Africa with enormous business opportunities and a population totaling around 80 million?

The last challenge is for Egypt to get into the social-media revolution more rapidly. Using Twitter, Facebook, YouTube, blogs etc as PR tools for both internal and external communication has become normal practice abroad. This is not on the agenda of most of the companies in Egypt, excluding maybe a few multinationals. If we think we can still wait one more year, I think it will be too late.

Having said all that, there is an extremely educated and visible niche of Egyptian Professionals at all levels. In the PR field in particular there is Loula Zaklama, managing director of Rada Research & Public Relations in Cairo and a former IPRA President. The Public Relations Society of America (PRSA) awarded Loula with the Atlas Award for Lifetime Int'l Achievement at the Society's 2007 International Conference in Philadelphia.

Another prominent figure is Galal Zaki, CEO, Perception Communications, who co-chairs the CSR Committee at the American Chamber of Egypt, sits on the board of the International Advertising Association and is a recipient of the IAA's lifetime achievement award.

Now that I am an Egyptian citizen I puzzle over the future of PR in the country. Are we catching the boat or being left behind? That's a question that remains to be answered.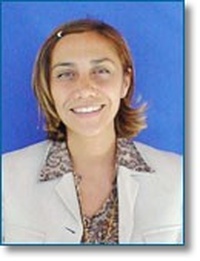 Forward, Post, Comment | #IpraITL
We are keen for our
IPRA Thought Leadership essays
to stimulate debate. With that objective in mind,
we encourage readers to participate in and facilitate discussion.
Please forward essay links to your industry contacts, post them to blogs, websites and social networking sites and above all give us your feedback via forums such as IPRA's LinkedIn group. A new ITL essay is published on the IPRA website every week. Prospective ITL essay contributors should send a short synopsis to IPRA head of editorial content Rob Gray
email
Share on Twitter
Share on Facebook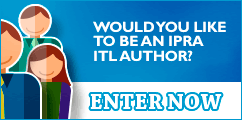 IPRAOfficial