Overcoming Inefficiency

16 years, 8 months ago
(Comments)
Steve Hoddinott reveals the findings of a survey into time and efficiency within the PR agency sector.
The PR industry has a reputation for working long and late, with ever more demanding clients piling pressure on agencies to deliver better results. Over-servicing seems endemic, so the natural question must be whether or not agencies are using their time to best advantage?

With this in mind Agency Software Worldwide, the developers of agency management software Paprika, commissioned an independent survey looking at time and efficiency within the industry...and comparing behaviours with the advertising and design world.

The survey of more than one hundred agencies has revealed a pattern of inefficiency and poor management practice that reduces profits, hampers growth and weakens client relationships. Not all agencies are guilty, but many have the opportunity to improve their business significantly.

Simple Solutions

No one expects agencies to be billing 100% of their time, but many are running at just 80% efficiency. A manufacturing business operating at that level would not stay in business very long. There are relatively simple solutions, requiring a small amount of time, training and investment to resolve these issues so it is surprising that so many agencies haven't taken the opportunities afforded them.

Timesheets are the bedrock of agency time and efficiency, but by reputation are disliked by one and all. Surprisingly, the survey shows that many PRs don't mind filling them in. Perhaps this is just saying the right thing, rather than doing it because the results also reveal that a third of PR agencies don't capture all time...and a quarter of those don't record half of available time. If an agency is not monitoring and managing its time, this creates significant issues in terms of allocating resources and monitoring profitability.

The 80% figure masks the fact that compared to other creative disciplines, the PR world spends more time on training and new business development...and that bodes well for the future development of the industry.

Quick Fix Mentality

The survey also looked at measuring agency business performance. The results are quite revealing, and no doubt recent economic pressures have encouraged agencies to take a short-term view. The fostering of a quick-fix mentality will not help agencies develop in the long term. There seem to be two key measures for business performance – by client and overall profitability. This is also reflected in how agencies measure client satisfaction – either by repeat business or referrals.

But this simplistic approach doesn't reflect more complex issues surrounding client relationships or business performance. A broader set of key performance indicators would enable agencies to see how they are currently performing, and how they rate against their competitive set.

Across the creative sector, PRs are not alone in feeling that clients are becoming more demanding. Clients are clearly ramping up the pressure with tighter deadlines, increasingly questioning fee levels and demanding more for less. The industry must look for ways of demonstrating its value. This does not mean yet another discussion about evaluation, but a new focus on the creative element of the agency's output. If clients are allowed to believe that PR is a commodity product, they will continue to treat it as such.

Very few agencies have ignored the need for change to improve business efficiency, but the industry seems undecided about how to go about this. Investment in the last twelve months has gone into improved time management systems, better recruitment, technology, as well as strategic development and team monitoring.

Cutting Paperwork

Although the vast majority have invested in software to manage their business, given the amount of time being spent on admin, it appears many PR execs don't know how to use it properly. You can't help feel that some training should be directed away from press release writing courses and into helping execs to understand how to use the software and dramatically reduce the time currently devoted to administration.

Continuity seems to be the name of the game, as most agencies will not change their approach next year. The research reveals that either a lack of direction or a degree of complacency permeates the sector...or perhaps agencies are just too busy to get organised. As the economic environment becomes more fragmented agencies may have to think again about 'more of the same'. Especially as the seemingly all-pervasive 'digital' is likely to have a substantial effect on how agencies operate.

The need for improved performance is reflected in the top three threats that PRs face – price pressure, increased client needs and growing competition. Creativity is seen as the key way to meet those threats and investing in the tools to reduce the administrative burden would be the best way to increase creative output.

Looking forward, the survey predicts mixed fortunes ahead. Running a successful consultancy is more than just delivering great PR, it is also about adopting best business practice. Some agencies understand this, but our survey clearly reveals scope for much improvement.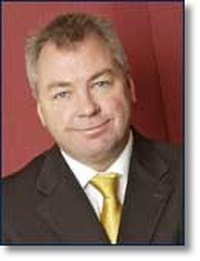 Forward, Post, Comment | #IpraITL
We are keen for our
IPRA Thought Leadership essays
to stimulate debate. With that objective in mind,
we encourage readers to participate in and facilitate discussion.
Please forward essay links to your industry contacts, post them to blogs, websites and social networking sites and above all give us your feedback via forums such as IPRA's LinkedIn group. A new ITL essay is published on the IPRA website every week. Prospective ITL essay contributors should send a short synopsis to IPRA head of editorial content Rob Gray
email
Share on Twitter
Share on Facebook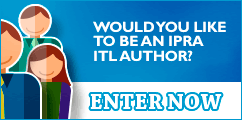 IPRAOfficial