News
Viewing posts from February, 2007
By: Chris Bailey 02/02/2007
Chris Bailey believes creatively-minded PR agencies are well equipped to deliver 'The Big Idea' for clients. Yet he warns that great ideas can die when executed badly.
By: Scott White 02/02/2007
Standard Life transformed itself from a media-wary mutually owned entity into a PR-friendly FTSE 100 company. Scott White recounts the massive changes required.
By: Gergana Vassileva 02/02/2007
An IPRA-endorsed conference in Sofia late last year explored the PR problems and opportunities relating to EU accession. By Gergana Vassileva.
By: Tim Scerba 02/02/2007
The emergence of true multi-party democracy in Mexico has spurred the growth of Public Relations in the world's 13th largest economy. By Tim Scerba.
By: Karen Reina 02/02/2007
Disease awareness programs have come under attack from several prominent physicians. Karen Reina offers advice on how to ensure the ongoing effectiveness of such initiatives.
By: Philip Sheppard 02/02/2007
Philip Sheppard explains why he has chosen Ethics in PR as the theme for his year as IPRA President and picks out a couple of key points from the new Code of Brussels that relate to the good conduct of public affairs.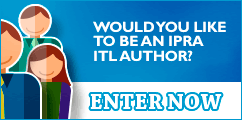 IPRAOfficial