PR Takes Hold In Mexico's C-Suites

15 years, 3 months ago
(Comments)
The emergence of true multi-party democracy in Mexico has spurred the growth of Public Relations in the world's 13th largest economy. By Tim Scerba.
While there has been enormous attention paid to the recent political democratization in Mexico, there also has been an equally important, if not as readily visible, democratization of communications in the world's 13th largest economy. And just as the political changes have been felt in virtually every area of Mexican society, so have the changes in how the country's businesses, organizations and government communicate and build relationships with their constituencies.

Not that long ago, communications in Mexico was mostly a one-sided affair. Company heads and government officials decided what, how and when they would share information with their various constituencies. This information flowed invariably in one direction – from the top down – with little opportunity for dialogue, questions or feedback. After generations of living with this model, society became accustomed to it and, aside from a few detractors, accepted this situation as the norm.

But this dynamic began to change in the late 1990's when a true multi-party political system began to emerge in Mexico. This seismic shift in the political landscape forced politicians to start competing for the hearts and minds of the electorate and started a ripple effect throughout the rest of Mexican business and society.

The opening of previously closed markets increased consumer choices and competition for talented employees, NGOs gained influence and began pressuring for corporate accountability and communications clutter increased. The transformation was complete when the PRI lost the presidency in 2000 and in this moment, the way the country's institutions would communicate had changed forever.

Building Relationships

In this new reality, companies began to see that to remain competitive, they would, for the first time in many instances, have to work to establish, maintain and nurture relationships with multiple audiences. These included consumers, employees, NGOs, government entities, supply chains, communities, key opinion leaders, the media and special interest and industry groups.

They also recognized the need to reach out to these actors simultaneously, through multiple communications channels and with information and content that addressed the true needs of these audiences while creating an ongoing dialogue with them. One-sides and unidirectional communications would quickly become but a distant memory, with sophisticated, integrated state-of-the-art programs becoming the norm instead of the exception.

Companies, government and other entities also began looking for ways to more accurately identify the players who could directly influence their success; what their real roles were in achieving this success; how they experienced the company; what were their needs and expectations of the company or its products and services; what content would resonant with them; and what would be the most effective vehicle for communicating and creating a true and ongoing relationship with them.

This approach toward communications, which is described and predicted by Edelman's "Relationship Imperative" communications model, has taken public relations from a corporate afterthought or luxury, to a critical, first line player in Mexican C-Suites.

A testament to this new dynamic can readily be seen in the quantity, the quality and the types of communications that are now commonplace in Mexico. A quick read through the media shows the new eminence of corporate social responsibility (CSR) in the country with more and more companies being officially recognized by the Mexican Center for Philanthropy as a "Socially Responsible Company;" a visit to corporate websites touts a company's being designated "A Great Place to Work;" consumer activation at public venues are routine; the blogosphere is experiencing explosive growth; executives have become rock stars; and no major enterprise would dare undertake a key initiative or try to manage a sensitive issue without first consulting with their communications and public affairs experts.

Student Talent

And a recent check with leading universities shows a marked increased in students enrolling in communications degree programs, assuring that the next generation of communicators is in the gate to lead the industry to into the future.

A quick look at the communications industry landscape shows how consultancies have responded to these changes. Less than 10 years ago, there were a handful of international agencies and an equal number of local boutiques offering primarily media relations and event management services.

The last several years have seen explosive growth in the industry and today, at last count, there are over 150 communications consultancies in Mexico City alone, offering everything from public affairs to consumer marketing and from crisis management to financial communications. And both companies and their communications consultancies are increasingly using Mexico as their communications and marketing hubs for not only the Mexico market but for Central America, the Caribbean and northern Latin America as well.

Multidisciplinary Demand

For more than a decade, Edelman has been a recognized leader in bringing new communications disciplines to the Mexico market to help our clients stay ahead of the curve. Over the past years, both the work that the agency does for its clients and the types of engagements companies look to Edelman for, have shifted dramatically. Today, a "typical" client program will be multidisciplinary and include specialists from a variety of communications areas to maximize its impact, efficiency and results.

Clients also are increasingly looking for ways to tangibly measure the value and benefit of their communications programs, taking greater risks with new creative or new vehicles to break away from their competitors and viewing their consultants as partners with a shared stake in a program's success. Sectors and disciplines such as healthcare, public affairs, employee change and engagement, corporate social responsibility and digital social communications are experiencing phenomenal growth as well.

Looking ahead, it's safe to say that just as Mexico will hit some bumps along its democratization path, so will communications in this dynamic market. But one thing is for certain – communications in Mexico will continue to evolve and change and companies that do not adapt to these changes will lose their competitive edge both at home and abroad.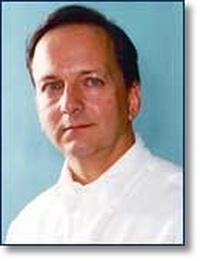 Forward, Post, Comment | #IpraITL
We are keen for our
IPRA Thought Leadership essays
to stimulate debate. With that objective in mind,
we encourage readers to participate in and facilitate discussion.
Please forward essay links to your industry contacts, post them to blogs, websites and social networking sites and above all give us your feedback via forums such as IPRA's LinkedIn group. A new ITL essay is published on the IPRA website every week. Prospective ITL essay contributors should send a short synopsis to IPRA head of editorial content Rob Gray
email
Share on Twitter
Share on Facebook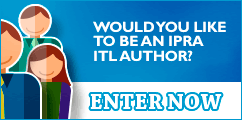 IPRAOfficial