Public Trust In Brazil

16 years, 10 months ago
(Comments)
Brazilians are demanding a new model of communication, says Ronald Mincheff.
Edelman's Eighth Trust Barometer Research Study indicates that public trust in companies is at the highest level among all institutions researched – government, media, NGOs and religious institutions.

The opinion leader study conducted in 18 countries (United States, China, England, Germany, France, Italy, Spain, Netherlands, Sweden, Poland, Russia, Ireland, Mexico, Canada, Japan, South Korea, India and Brazil) proves that companies earn more credibility from the public for being involved in programs of interest.

The same study shows that Brazilian consumers are demanding a new model of communication from companies. The source of information with most credibility is a "person like me" – Brazil leads the world with 88%. Meanwhile, 90% think that companies need to listen more closely to clients and 60% consider a company to be responsible when the treatment given to its employees is fair. Employee trust in their employers (company) when they are listened to, leads the world at 86%.

In Brazil, while 41% trust companies with quality products and services, only 4% give credibility to companies that offer a fair price in services and/or products. And when Brazilians do not trust a company, 85% refuse to buy its products and services and 78% criticize the company to other people.

Healthy Trust

A healthy relationship with the consumer maintains trust in the company and its sales, which at the end of the day is the result expected by entrepreneurs.

Through Public Relations activities, companies earn their place in the market as the brand chosen by the public. Nowadays, due to popular demand companies communicate more to their consumers using new media. This transparency conquers an audience that can act as multipliers or spokespeople for companies, adding even more value to communication.

Companies that have the right attitude will offer more transparency and timely communication on relevant subjects. By communicating effectively in this way, they will certainly gain better visibility and credibility.

Local Presence

The research also indicates that local presence is needed to guarantee the success of companies. Sixty-three percent of Brazilians trust more in companies that have a local presence. The other countries polled are not far behind; 56% of the Americans interviewed, 59% of French, 67% of Italians and 74% of Canadians feel the same. That is why cultural diversity is an important issue to be considered nowadays.

Brazilian companies have to deal with different publics in their own country: to consider different desires and customs, in each state. Imagine when the investment is in another country – the challenge is much larger.

Multinational companies are compelled to realize it in practice, since their products must be more and more differentiated and attractive to different people. To compete in the national market, multinationals brought technology and innovation, but in no-time local organizations leveled the playing field.

Foreign companies became socially responsible to show the population that they were committed to the local market, but in response local institutions affiliated to NGOs and implemented social activities. The time has arrived to address different consumption habits.

Nívea

Nívea recently created a C-Suite position to handle the specific needs of each public. The responsible individual for this new role will visit every country in which Nívea is entering the market and understand its audiences and its different customs/habits in order to develop specific marketing and communications.

Like Nívea, Edelman also has a department that develops PR activities focused on the Afro and Latin American communities living in the United States. Edelman Diversity Solutions, as it's called, creates specific activities for industry segments including tourism, health, entertainment, telecommunications, sports and government relations. Many blue chip companies have already adopted multicultural campaigns.

The Brazilian market is expanding and investing in foreign markets. Cultural diversity is the new path for companies to conquer consumers. After all, in Brazil, in the United States or in the European Union, we find publics of the most varied traditions, habits, customs and influences.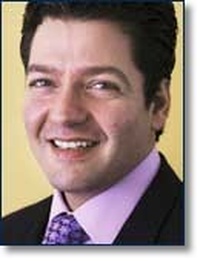 Forward, Post, Comment | #IpraITL
We are keen for our
IPRA Thought Leadership essays
to stimulate debate. With that objective in mind,
we encourage readers to participate in and facilitate discussion.
Please forward essay links to your industry contacts, post them to blogs, websites and social networking sites and above all give us your feedback via forums such as IPRA's LinkedIn group. A new ITL essay is published on the IPRA website every week. Prospective ITL essay contributors should send a short synopsis to IPRA head of editorial content Rob Gray
email
Share on Twitter
Share on Facebook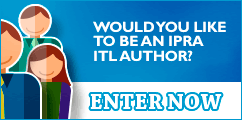 IPRAOfficial