ITL #412 Measuring and understanding reputation: our most powerful weapon in elevating the role of comms

2 years, 2 months ago
(Comments)
For more communications professionals to make it into the C-suite, our industry must get better at using measurement to understand the multifaceted ways reputation is shaped. By Charlotte West.
2020 was the year both the chief communications officers' role and importance of reputation grew up and got a seat firmly at the corporate leadership table. You might argue it's been a long time coming and that it shouldn't have taken catalysts such as a global pandemic and political/social movements to propel what we do and our impact into the spotlight.
I'd counter that this isn't a surprise, since for so long what we do has been seen more as an art than a science – for the simple reason we've not been able to demonstrate the value of what we do in a meaningful or credible way.
I well remember the days as an account executive in an agency compiling press coverage books where the greater the 'thud factor' of the book, the better job we'd done. Or doing (pointless) AVE calculations to demonstrate the financial worth of our work.
The industry grew up a little and started talking about 'Output/Outcomes/Outtakes' in a bid to move away from 'number of things we do' as a measurement of success to the impact that we have on the audiences we're trying to reach and influence. This thinking was a big shift at the time but still didn't hit the nirvana of truly demonstrating the impact of what we do or giving us the actionable insights we need to drive change for the organisations we represent.
Closing the gap
And it's this 'actionable insight' part that's so critical for me. If our role is to build and protect the reputations of the brand/products/people we represent, or, as I prefer to describe it, 'closing the gap between who the company is and who it wants to be', then it's reputation we should be tracking. Not earned media, not number of things we do, not impressions, not engagement in a particular piece of content – or anything else for that matter.
While each of those metrics has a tactical place (to a lesser or greater extent) in how we measure campaign effectiveness, it's the strategic goal of understanding what makes and shapes a reputation that matters most. Where we are weak or strong and, critically, where we need to focus efforts to drive real change and measurably improve reputation.
What's clear is that reputation is not one-dimensional. It's probably that complexity and nuanced combination of factors shaping perceptions that have made measuring what we do so hard in the past.
Perceptions are created via what people see, hear and read about a company or brand (paid, earned, owned, shared) as well as their direct experiences. In turn, perception leads to purchase intent, likely to recommend; defend in a crisis; invest in the company, or even work for the company. Ultimately, those perceptions directly impact business – from share price and profitability to market share and customer loyalty.
Clarity on reputation factors
I've worked with RepTrak (previously called The Reputation Institute) for the last two years, and for the first time in my career, I know we have a clear view of what shapes reputations. Including the particular industry/sector factors, how our reputation is shaped and differs across the markets we operate in, and how our reputation compares to our peer set. We have this view via the seven indices RepTrak measures: Products and Services, Innovation, Workplace, Governance, Citizenship, Leadership, and Performance.
The detail behind each of these indices is powerful knowledge and even more powerful insight that directs our work. We choose where we invest our time and budgets, knowing where we can make both incremental and seismic shifts. It helps us push back on the organisation on the inevitable work that comes our way that we know is of little value – or at least reshape that work to benefit our reputation agenda.
Yet, more beneficial than those is the north star it provides all teams, not just in those operating in communications roles. In our case, we use a single overarching reputation metric as the way worldwide marketing reports out to the executive committee.
Leadership understands the notion of reputation – and while they probably always have, there is now a far greater understanding of the sheer power of reputation to make or break a business. The last year has seen organisations who understand its importance thrive or survive, versus those that don't wither or die.
Beware the credibility crevasse
We are all well aware of those brands that fell down a credibility crevasse by leaning into the Black Lives Matter movement with no right to do so. Or those that forgot who their customers were and put profit over the nation's health when they chose to open their high street sports stores during the first UK national lockdown. For every bad example there is, of course, a good one.
It's with this data-informed and reputation-first mindset that we can be our most influential in our organisations. Doing what we've always done, i.e. counselling the business on the right and wrong thing to do and ultimately making decisions that can build or destroy a reputation, but with the insight to inform our advice and the data to validate the change we've driven. This shift is exciting and I'm confident will make the roles we play in our organisations more critical and more respected than ever before and likely with more generous budgets behind them.
This grown-up approach sees us move from comms leaders to reputation shapers and builders that will likely see the comms professionals' rise into Chief Reputation Officers that sit on the board and have as much right to be at the table as any other executive.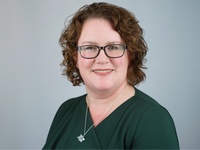 Forward, Post, Comment | #IpraITL
We are keen for our
IPRA Thought Leadership essays
to stimulate debate. With that objective in mind,
we encourage readers to participate in and facilitate discussion.
Please forward essay links to your industry contacts, post them to blogs, websites and social networking sites and above all give us your feedback via forums such as IPRA's LinkedIn group. A new ITL essay is published on the IPRA website every week. Prospective ITL essay contributors should send a short synopsis to IPRA head of editorial content Rob Gray
email
Share on Twitter
Share on Facebook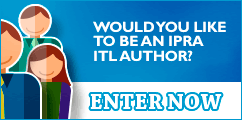 IPRAOfficial