ITL #414   Embracing change: responding to the trends shaping our industry

2 years, 8 months ago
(Comments)
Following the massive shocks and upheavals of the last year, communicators must understand and embrace the new rules for a new world. By Neha Jain.
There has been a fundamental change in the way organisations interact with their customers, colleagues, and communities. Undoubtedly, the last year has been an unprecedented one, but it's been a great teacher.
As brands stepped back from overt selling and revamped their strategies to build confidence among stakeholders during uncertainty, the importance of Purpose-led messaging gained dominance. While a Brand's Purpose was an emerging theme through the last decade, the pandemic only propelled it forward with a clear ask from brands around what is their raison d'être – and profitability isn't enough.
Stakeholders today expect the Purpose of a brand to have a lasting and meaningful impact on lives.
Emergence of a 'Digital Leader'
A year full of upheaval, 2020 has also been the catalyst of the digital revolution. With the accelerated adoption of digitisation and reduction in face-to-face engagement, organisations are reinventing their means and channels of engagement.
Vast ecosystems are emerging as the primary channels of communication with platforms like Workplace by Facebook becoming mainstream for internal engagement and influence. As 2021 continues to unfold it will witness organisations stepping away from newsletters and emails to such dynamic social media platforms which provide the audience an opportunity to engage in direct, real-time conversations with leaders, something which was earlier limited to infrequent townhalls.
This will further flatten the hierarchical structure, bringing employees closer to their leaders. In turn, we will see the emergence of a 'Digital Leader' who will be adept at galvanising teams through active, authentic and consistent engagement on social media. This will become even more critical as organisations rethink their ways of working with the adoption of a remote working model which will provide fewer instances of physical interaction.
Content innovation is the key
According to Zazzle Media, as many as 96% of marketers stated that content marketing has been successful for brand awareness, demand and revenue, when done right. The external market is flooded with different types of content daily. An average person sees up to 10,000 ads each day, which will make value-driven content rise to the top.
With people now consuming information on a multitude of channels, we need to take utmost care to ensure consistency in messaging across all platforms. Omni-channel engagement will take precedence over standalone emails, newsletters, posts, internet stories, media stories, etc. While the language, tone, and tenor will differ from platform to platform, the message needs to be consistent throughout to ensure trust and authenticity.
This will create greater collaboration opportunities across internal communications, PR and marketing where brands will need to substantiate their claims with observable proof through employee advocacy, and external credibility channelled through influencer marketing and PR.
Content will also witness democratisation with user-generated content becoming dominant through social media tools. Communicators will increasingly transition to more strategic roles where the expectation would no longer be to drive campaigns, but to influence audiences to drive these instead.
'Purpose, empathy and authenticity' will be in and how!
2020 can be defined by the word 'humanity' — its power, its fragility, and its necessity. While it presented several challenges regarding face-to-face engagement, it also provided a plethora of opportunities to rethink employee and leadership engagement strategies.
During uncertainty and change, there was a need to ensure employee trust and confidence in the organisation and its leadership. With many people still grappling with lockdown, the pandemic, carer responsibilities, and concerns around safety and wellbeing, communicators will need to be sensitive towards the audiences' appetite for campaigns and initiatives.
Organisations tasted the power of personalised, Emotional-Quotient oriented communication over objective, business-centric messaging. The former had greater appetite and scope of participation, especially in the absence of face-to-face, coffee-side conversations and human connect. All of us have been reminded that we need to focus on what matters to us the most – on personal, societal and professional levels.
And regardless of how great a story you must tell, if you don't tell it with authenticity and with empathy, you are never going to build a relationship with your audience. This will continue to play a pivotal role in bridging the gap between audience and speaker. Communicators will need to continue to explore the behavioural sciences of their audience to ensure that the strategies and messages remain meaningful and appealing in 2021 and beyond.
Summing up
The biggest learning throughout 2020 was the widespread adoption and appreciation of meaningful, purpose-led messaging which ran across all our conversations. Today, Communications, as a function, has a seat at the table. It is seen as an integral part of the business strategy, unlike many years ago. However, the migration to digital has long been on the agenda for brands. The pandemic has only accelerated this shift.
Our relationship with technology has changed as the way we work, live, and interact with the world has been fundamentally transformed. Brands understood the need to activate proactive communications during the pandemic as a support for the whole business.
2020 was indeed a memorable year for the public relations industry with drastic changes in the way we communicate. Many lessons were learned in a 12-month period, signalling trends in the way businesses communicate, sell, and operate. It's essential for PR professionals to embrace the changes in 2021.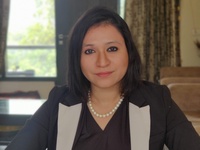 Forward, Post, Comment | #IpraITL
We are keen for our
IPRA Thought Leadership essays
to stimulate debate. With that objective in mind,
we encourage readers to participate in and facilitate discussion.
Please forward essay links to your industry contacts, post them to blogs, websites and social networking sites and above all give us your feedback via forums such as IPRA's LinkedIn group. A new ITL essay is published on the IPRA website every week. Prospective ITL essay contributors should send a short synopsis to IPRA head of editorial content Rob Gray
email
Share on Twitter
Share on Facebook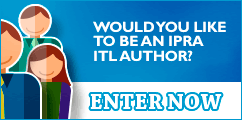 IPRAOfficial