ITL #294 - Swimming in a sea of stories: managing and protecting brand reputation in The Middle East

4 years, 10 months ago
(Comments)
Treating the Middle East as a single, undifferentiated market is a mistake when all is going well. But a one-size-fits-all approach is an even bigger error at times of crisis. By Mohammed El Batta.
Over the past few years, the Middle East region witnessed immense economic, social and geopolitical volatility affecting governments, businesses and individuals at all levels. Leaders' ability to communicate effectively and handle crises has never been more important.
The need for clear and effective crisis communication strategies has never been more critical to the survival and success of organizations and the protection of their corporate as well as national image.
As marketers, we always strive to communicate with consumers in different ways. Specifically, in ways that they prefer. In fact, marketing today is becoming increasingly consumer-driven and with the rise of social media marketing, brands can communicate directly with their stakeholders to develop products and services that sell.
But that usually comes with a price tag attached to it.
This ease of communications is a double-edged sword. Today everyone with a smart phone is a journalist. Both governments and businesses need to maintain an open communication channel with their customers and exercise more transparency and openness.
The topic of Crisis is one that is usually shied away from, especially in the Middle East, yet it is of great importance to talk about. Crises are critical for any institution, company, country, even an individual. Although they are often associated with tension and insecurity, they are also an opportunity to build and improve.
From a leadership perspective, we always need to be prepared, as crises do happen and succeeding in a crisis is not only about how professional an entity is in handling the crisis, but also how prepared it was to handle such a crisis before it happens. Reputations are built over a long time, and are a result of continuous and effective communication with stakeholders, excellence in customer service, and well prepared crisis planning.
A key question we always ask ourselves: Are brands communicating effectively and are we doing Crisis Communications right in the Middle East region?
The illusion that one size fits all
The Middle East region is a vast conglomerate of markets with different cultures, history and varying stages of market development. It is mostly mistaken that the all the markets in the Middle East are the same and that it's a once size fits all when it comes to communicating or managing and protecting brands. Unfortunately, that is the illusion. Our region speaks the same language and may be culturally and historically close, but when it comes to doing business, each country is completely different and requires a different approach that suits the local market and audience.
For brands to communicate more effectively and navigate successfully through crises, understanding the cultural differences, geo-politics, media, and public sentiment is a key enabler.
Our region has seen a significant increase in the number of crises across all industries. With the public sharing opinions and communicating over social media, managing brand reputations especially during crises has taken a whole new direction. A lot of organizations may 'think' that they are doing it right. It is an area that is constantly evolving, and hence the need to constantly be looking at updating and upgrading their practices and protocols.
As we move forward, crisis communications needs to keep evolving in line with the changing environment. Effective communication has never been more important to protect a brand's reputation and not just with external stakeholders but even more importantly with the internal audience – employees.
In-house brand ambassadors
Employees are the organization's most trusted and most reliable brand ambassadors and the biggest impactor on its reputation. Many organizations today still don't appreciate the importance of the role of internal communications and may not realize the impact of not having an effective internal communications strategy in place.
If an organization doesn't communicate, and effectively as well, with its employees it runs the risk of losing a lot more than just a reputation. It may lose the entire business. Well informed employees will deliver the right message to the external stakeholders and that in my opinion is the most effective way for a brand to communicate, even more specifically during a crisis.
Another key obstacle lies in the misalignment of communication channels within an organization, and its agency partner especially in times of Crisis. Communication is all about collaboration. Today, many clients still view the agency as an outsider and third party.
From a client perspective, many agencies are more concerned with bringing in more clients, and making more money rather than working closely with the client's team to develop customized communication protocols that suit the needs and requirements of these clients. Unfortunately, there are still many agencies that work with the concept of a one-size fits all approach and focus on selling ready-made solutions to their clients.
Some agencies position crisis communications as a product that they could monetize through off-the-shelf modules or training, rather than a value-added service to the client. We see that a lot in the Middle East especially with agencies and consultants that come from different regions and want to transfer their experience in their home countries to Middle East market(s) they are operating in.
From bad to worse
This has created several issues where instead of managing the crisis, it actually made it worse because the mindset of European, or American or Asian consumers for example, is completely different to those of Middle Eastern customers. And the same applies within the Middle East itself, where customers or stakeholders in Egypt are completely different than those in conservative Saudi Arabia and even further different than those in metropolitan UAE.
Both clients and agencies need to shift their mindset around their relationship from one of 'service-provider' to one of partnership. Agencies need to be immersed in their clients' business from day one as a partner that fully understands the client communication and business objectives as well as work hand-in-hand to ensure that clients' brands are communicated effectively and in a manner that preserves and protects its reputation.
Only then will the real benefit of a partnership be achieved. Only then can agencies really communicate, manage and protect their clients' brands and reputations effectively and efficiently. Reputations today need a lot more work to build and protect, especially with the increasing digital transformation we are witnessing.
Swimming in a sea of stories
Today we are living in a digital era where we are swimming in a sea of stories, real and false news and truths and half-truths. The accessibility of social media, and its power in giving a voice to all stakeholders, on any topic and at any time, has made communication professionals jobs a lot more challenging.
The digital media landscape has brought with it a mass of data to the forefront. Brands today have a tougher job communicating their brand to their consumers. One may think that social media has made it easier to communicate, but that ease comes with a hefty price tag. Many clients are still struggling to communicate effectively online and more importantly, protect their brand's reputation on the digital platform.
Without the right processes and protocols to communicate effectively online, clients and agencies alike will suffer the consequences. And even here, cultural and societal differences in the region need to be taken into account when dealing with customers online.
During a crisis, and today more than ever, communicators should be advising their leaders to go back to the core basics and more importantly adapt them to suit the digital landscape:
Be Truthful
Be Authentic
Be Prompt
Be Brief
Be Accessible
And more importantly - Be Local
The news-cycle today moves at a much faster pace than before. And hence, the speed of collecting facts, and all 'sides' of the story are key to delivering a well-rounded story to the public. Brands need to realize that to communicate effectively with their stakeholders they need to be quick, efficient and deliver the right message at the right time.
Immediate reactions
Long gone are the days when consumers would have to wait for their voice to be heard and then wait for the response if any. Today they have their own social platforms where their voices are heard instantly and not just by the brands, but by other consumers and stakeholders who will react to it immediately.
There were times when business or media controlled the narrative. Today, it's the public who controls the stories; they are not only a source of information but also demand information, they dictate the pace and hence they now control the narrative.
For brands to succeed in navigating through any storm, they need to ensure that they are able see all sides of the story, talk to the locals in their own language and understand their culture and environment, and have that two-way communication channel open at all times. Most importantly, ditch the one-size fits all manual and create your own tailored one for your business.
The author
Mohammed El Batta, Managing Director of Fekra Communications.
Email
Website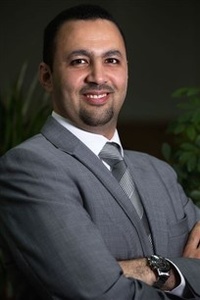 Forward, Post, Comment | #IpraITL
We are keen for our
IPRA Thought Leadership essays
to stimulate debate. With that objective in mind,
we encourage readers to participate in and facilitate discussion.
Please forward essay links to your industry contacts, post them to blogs, websites and social networking sites and above all give us your feedback via forums such as IPRA's LinkedIn group. A new ITL essay is published on the IPRA website every week. Prospective ITL essay contributors should send a short synopsis to IPRA head of editorial content Rob Gray
email
Share on Twitter
Share on Facebook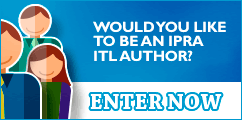 IPRAOfficial