ITL #313 Latin America: emerging markets and transforming communication

4 years, 5 months ago
(Comments)
The LatAm communications landscape has seen tremendous evolution and future prospects look very promising. By Vivian Kobeh.
How many Communications professionals would be excited about working in a region with six of the top 50 largest cities in the world? How about a cosmopolitan, hectic, competitive, and changing environment? Well, if you are thinking about Europe or Asia, then you should turn around your world map and start considering Latin America.
Sao Paulo, Lima, Bogota, Rio, Santiago, and Mexico City are on the list of largest metropolitan areas in the world. Latin America is a region in constant transformation. For communications professionals, nowadays, there is nothing more fundamental than having a "glocal" view of what works and what doesn't for audiences in emerging markets.
I thought it would be beneficial to share some of the lessons I've learned in the past 25 years working primarily for companies with an extensive footprint in Latin America. Let me start by saying that the communications landscape has evolved tremendously and is very promising; so here we go.
Who's receiving the news
Readers in these markets are informed and connected. They know the role their country plays in the world and have continued access to global news through technology.
You will also find the natural contrasts of well-educated elites, a highly aspirational middle class, and a large percentage of the population with lower education levels. But if you consider that these countries are mostly managed by the first two, then ask yourself: Where do they get their news from?
Let's not forget that you're dealing with a large percent of millennials too. More often this crowd gets its information from the Internet in the form of live-streamed news programs (many from the U.S.), YouTube videos, online publications, general social media feeds, and international news radio. Local opinion leaders and news anchors are listened to on the radio.
So, here's an audience that reaches out to very diverse sources for their news. This is not what we used to see 30 years ago.
Another key element is that interest in politics is starting at a younger age, and that's associated with being informed. During the presidential elections in Mexico last year the largest age group registered to vote was that of 20-24 year-olds, totaling 11 million. In fact, according to Americas Society/Council of the Americas research, millennials made up almost half of the electorate on Election Day.
Of course there's the traditional and broadcast media for massive product campaigns, but what I'm talking about here is of a crowd that has evolved in the way they form their opinions and who they really trust.
One size doesn't fit all
As a rule, you need to consider that every country in Latin America is different. Although most have a language in common. These countries are old in history but emerging in socio-economic progress.
It's a big mistake to base your emerging markets Communications strategy on solely translating your news. Each one of these countries is at a different historical stage; some had civil wars only 25 years ago, many deal with natural disasters, some have been dealing with narcocracies intrinsic in the society for years, some others are these days combating authoritarian government structures and building their democracies.
Find the stories that will "click" with your audience and the right moment for them. Again, the aspirational element is key, as everyone is looking forward to build a competitive and prosperous country.
The journalist profile
The journalist profile is not too different from what you find in developed economies. Generally speaking, we're talking of young journalists who cover a diversity of topics and don't have just one area of specialization. Salaries are not the best either, so this is a region where reporters still accept corporate sponsorships in the form of trips for example, in exchange of stories.
What's different from the past is that young journalists understand English and are well informed from national and international sources.
Socio-economic news stories are front and center of editorial picks in major papers; so, you have an opportunity to showcase what social good your business can bring to society.
Lastly, note that embargoes are not as respected or well managed by country reporters as they may be in more developed markets. It's better to offer some exclusives to certain media at the time you want your news to go out.
Social media window
There's no doubt that access to social networks at all levels has re-shaped the way news is disseminated everywhere.
I was one of the first to appreciate the new role of the blogger in Latin America some 14 years ago when the profession massively surged in the region. I organized the very first Latam blogger conference, sponsored by a company I was working for at that time, with participants from every country.
Bloggers were young, smart, and decided that they had a way to cut ties with traditional media. But they had a hard time monetizing their work. After few years, only a few survived by commercializing their service in favor of companies paying a fixed fee to get good stories; charging for favorable product reviews; or going back to editorial and broadcast houses to become part of the newly created Digital media teams.
But what social media gave these new bloggers at that time was a window to stay connected to the world, a window to escape from major socio-economic problems. And in some countries, that's still the case.
PR agencies
When it comes to picking a PR agency in-country, you'll be faced with the dilemma of choosing a multinational, well-known one, or a boutique, local one. And there are pros and cons in both.
What I've found is that it comes down to the structure of the agency and exposure of the staff. For small, local agencies, generally the owner is an advertiser or communications experienced guy. From there and below, personnel will be very committed and enthusiastic, avid to develop news and events, and overall to please the client. And that's what you want in good times. However, the real test for these agencies and their staff comes when a local reputational crisis arises.
My advice: make sure you know the second and third levels of staff members supporting your company, regardless of size. Identify who has the experience to deal with tough issues in the future, and share your expectations in terms of deliverables; as when trouble strikes, the founder or top account leader may not be around.
Tactics that work today
I'll end this piece with some of the tactics for emerging markets communications that still work for me today:
Editorial round tables; media tours are still an important tactic for companies who want to expand in Latin America
If you're a multinational, control your financial news; narrow the number of speakers for financial and headquarters news
Exclusives work especially in countries like Brazil and Mexico, where editors are stricter, and national and financial media compete for the breaking news.
Radio continues to be a powerful media force. Imagine for a moment the large urban areas we talked about at the beginning. Mexico City and Sao Paulo alone have more than 21 million inhabitants in their metro areas. When you take a taxi from Sao Paulo airport to go to the city, the traffic becomes overwhelming. Now imagine all those drivers listening to the news on the radio all day long. Do you want your company news or your product to be known? Do a radio show, send an ANR!
Video and Social Media proliferate…yes, these two conquered every corner of the world. Video is as massive and well received by audiences in Latin America as it is in the US, or in any country of the world. Don't hesitate to send your news with a piece of video or good visual
If you're ever faced with the opportunity to work for a company or agency with a presence in Latin America, don't underestimate it! This is a vibrant, fascinating part of the world, with a receptive population that has huge aspirations for a better future and still offers great opportunities for experienced communications professionals to shape the news of tomorrow.
The author
Vivian Kobeh is Corporate Communications Director for Millicom, a leading provider of cable and mobile services dedicated to emerging markets in Latin America and Africa, where it operates under the commercial brand Tigo. Previously she worked in comms roles at BlackBerry, Nokia and Dell.
Website
Email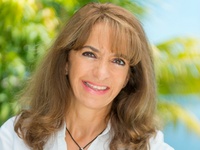 The Author
Vivian Kobeh is Corporate Communications Director for Millicom, a leading provider of cable and mobile services dedicated to emerging markets in Latin America and Africa, where it operates under the commercial brand Tigo. Previously she worked in comms roles at BlackBerry, Nokia and Dell.
mail the author
visit the author's website
Forward, Post, Comment | #IpraITL
We are keen for our
IPRA Thought Leadership essays
to stimulate debate. With that objective in mind,
we encourage readers to participate in and facilitate discussion.
Please forward essay links to your industry contacts, post them to blogs, websites and social networking sites and above all give us your feedback via forums such as IPRA's LinkedIn group. A new ITL essay is published on the IPRA website every week. Prospective ITL essay contributors should send a short synopsis to IPRA head of editorial content Rob Gray
email
Share on Twitter
Share on Facebook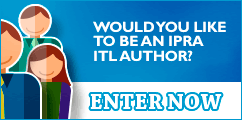 IPRAOfficial