ITL #273 - The tricky subject of money: should clients define budgets upfront for PR agencies?

5 years, 3 months ago
(Comments)
Agencies must gain clarity early on from clients over approved budgets in order for a workable, mutually beneficial relationship to develop. By David Landis.
"At LCI, we don't submit a proposal if the requester is not ready to tell us the budget they are willing to pay. And they must be able to pay our minimum budget. This is to make sure both sides do not waste time."
This clear positioning is both provocative – and helpful.
Often, a prospective client is not willing to reveal its PR budget. This applies in particular to smaller companies and those that are new to PR.
We work hard to create a tailored plan of action and cost. Oftentimes, prospects will say, "Oh, we were thinking that scope of work should cost much less." Sometimes, you don't even hear from prospects after the initial call. We find not articulating a budget is ineffective for both sides.
PR budgets need to be clarified
It sounds somewhat unbelievable when a company claims it does not know what the budget is for public relations activities. What is the purpose of a business plan if the marketing costs are not clearly defined?
LCI has developed a catalog of questions in order to get to know potential customers better. In the first step, LCI asks questions such as:
What makes you different from competitors? And, who are your competitors?
Why do you want to do PR now? And what specifically is the scope of work?
Have you ever worked with a PR agency?
How is your business financed?
How does your business model work?
LCI makes sure to proactively ask the budget question before the end of the discussion. It's my experience that when prospects say they do not know their budget, it is probably because that person doesn't have the authority to make financial decisions. Realistically, every company has budget limits somewhere.
Price differentials
Budgets differ among large agencies, medium-sized agencies (like LCI) and freelancers. For example, the large international PR firms maintain offices and more expensive headquarters, while freelancers only serve (in general) a region or market. LCI has an office in San Francisco, but networks with other agencies in the USA and worldwide through the Public Relations Global Network (PRGN), without generating its own costs.
If the potential customer still does not want to call out specific numbers, my trick is to ask directly, "How much wouldn't you pay for this service? Would you not spend: US $20,000, $50,000 or $100,000 USD?" If still no number is named, I will politely decline to take the discussion further. They either have too little budget — or just want to pick up ideas without paying for them.
In the past, prospects have provided LCI with a "verified" budget and LCI developed a specific plan. In the end, however, the prospect never got the proper internal budget approvals. Therefore, we now make a point of asking in advance whether the budget is already approved within the company.
Serious PR planning requires budget disclosure in advance
An exception may be start-ups or companies that have little experience with PR. But if they are ready to give at least a ballpark figure, then we can provide them with a standardized action plan (but probably not a fully developed concept, which costs money).
It is very noticeable that often companies not from the USA or those from the big European countries underestimate the PR expenditure — mainly because of the very wide media landscape. If you have only a US $10,000 budget available, you cannot expect a full service PR activity plan over 12 months.
Our decades of experience show that only business relationships which are on the same page — and, more importantly, who agree on price — pay off for both sides. What do you think?
The Author
David Landis is a 25+ year PR veteran and President of San Francisco-based Landis Communications Inc. He always asks for costs upfront, even if it's a taxi ride from his offices to San Francisco's financial district. LCI is the SF member of the Public Relations Global Network Agency with 50 worldwide affiliates: www.prgn.com
mail the author
visit the author's website
Forward, Post, Comment | #IpraITL
We are keen for our
IPRA Thought Leadership essays
to stimulate debate. With that objective in mind,
we encourage readers to participate in and facilitate discussion.
Please forward essay links to your industry contacts, post them to blogs, websites and social networking sites and above all give us your feedback via forums such as IPRA's LinkedIn group. A new ITL essay is published on the IPRA website every week. Prospective ITL essay contributors should send a short synopsis to IPRA head of editorial content Rob Gray
email
Share on Twitter
Share on Facebook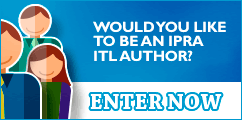 IPRAOfficial