ITL #272 Mining for trust: five ways to turn around mistrust and disengagement

5 years, 3 months ago
(Comments)
The mining industry has not proved adept at telling its own story. That needs to change. By Warrick Hazeldine.
Trust in the corporate voice is at an all-time low, across the world.
As a professional communicator, I see it every day. I hear it all the time from clients — and from the audiences they are trying to reach.
With the Royal Commission into financial services currently underway in Australia, trust in banking brands is going from bad to worse.
Another prominent industry that has been suffering from this erosion of corporate trust is the mining sector.
If the mining sector was a food, it would be the dodgy Brussels sprout sitting on the rim of our plate. It is the thing we try to avoid, even though it may be good for us, but we certainly don't want to promote it.
Given the enormous, beneficial impact of the sector on Western Australia, though, mining should be part of every meal, something to be appreciated — even something to write home about.
For decades, the mining industry has not told its story well. There have been advertising campaigns too slick to gain traction. There have been bad news stories. There have been countless examples of breaches of trust.
But I would argue very strongly that we have a lot more to gain than to lose by supporting mining.
This sector underwrites about 1.1 million jobs across Australia and accounts for 15% of our gross domestic product (GDP).
So how do we elevate mining from the unpopular topic of conversation at the dinner table to something everyone wants to promote?
Here are five things the mining industry can do to turn this lack of engagement and trust around in 2018.
1: Tell your story to your friends and get them to share it for you.
As an industry, the mining sector has not done a good job telling the whole of its story. It is loud about its earning and its exports, but too quiet about its investment, jobs growth, social responsibility, community investment and community support.
To start that process, mining companies need to leverage employee advocacy and tell their stories to their strongest, warmest supporters — their workforce — then provide them with the tools to take that story to the world.
Educate, don't isolate.
The mining sector has been shy about starting at the bottom.
Our children know a lot about the emergency services, footballers, teachers, politicians, environmentalists and other people who feature large in their curriculum.
They don't know enough about the engineers and the explorers, the innovators and value creators. If you don't share the knowledge about the sector and its positive impact, you cannot complain if the community perception remains negative.
Band together.
As an industry, the mining sector needs to come together. We all need to eat our minerals for breakfast – we need to see the sector positively profiled in the news, hear about its positive impact on the radio, and be talking about it in an informed manner over coffee.
Regulators need to hear about these things. So do employees and stakeholders. You can't expect one company to do this heavy lifting alone.
Sell the impact.
Social investment and impact investing can come through the mining sector and our miners deliver billions of dollars in support to the communities in which they operate.
The multiplier effect of one mining worker generating work for four others elsewhere in the economy is conservative.
Every dollar spent in the mining industry creates a $4 spin-off. This is not widely known and it's an area that needs to be better communicated to win trust.
5: Rekindle the pride.
We need workers to stand up at barbeques and say, "Not only do I work for this miner, but it's a bloody good company and it brings a lot more to this community than it takes out."
In the same way Australia once rode on the sheep's back, we now sail on the iron ore barges, the gold mines and rise on the markets for lithium.
We can't demand pride but we can do far more to foster and encourage it.
This year is again a challenging one for the mining sector and inevitably governments of all stripes will look to their coffers and wonder if miners can contribute more financially.
For the sector to continue to employ, grow, invest and thrive, it also needs to market itself – because it needs to sell the value of mining if it wants to continue to sell its resources.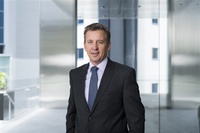 The Author
Co-founder of strategic communications consultancy Cannings Purple, Warrick Hazeldine has conceived and directed multiple-award winning campaigns which have successfully shaped trust for corporate brands facing significant challenges. He has extensive experience in investor, media, government, stakeholder and community relations – advising Boards, leaders and senior executives. Warrick is a Board Member of Surfing WA, the governing body of surfing in the state since 1964 and has recently retired from the Board of Governors of the National Anaesthesia and Pain Medicine Foundation which supports life-saving medical research in anaesthesia, surgery and chronic pain. He was named a Business News 40 under 40 winner, recognising the top 40 entrepreneurs under the age of 40 in 2013.
mail the author
visit the author's website
Forward, Post, Comment | #IpraITL
We are keen for our
IPRA Thought Leadership essays
to stimulate debate. With that objective in mind,
we encourage readers to participate in and facilitate discussion.
Please forward essay links to your industry contacts, post them to blogs, websites and social networking sites and above all give us your feedback via forums such as IPRA's LinkedIn group. A new ITL essay is published on the IPRA website every week. Prospective ITL essay contributors should send a short synopsis to IPRA head of editorial content Rob Gray
email
Share on Twitter
Share on Facebook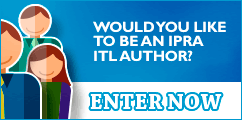 IPRAOfficial