ITL #175 Hybridisation of Communications and Marketing: end results in mind

6 years, 9 months ago
(Comments)
In an outcome-based era, the challenge is to strike a perfect balance between disruption and credibility. By Rachana Panda.
Most functional discussions in which I participated early in my career (early 2000) have glimpses of Marketing and Communications trying to rationalise evolution and figuring out how each is contributing to the business. As one grows in corporate life, and age as well, integration within functions makes more sense.
Over the years, we have all started agreeing that the new era of communications is purely outcome-based. Businesses expect a return on their investments for almost all enabling functions. Therefore, it is fairly easy to conclude that nothing works in this digital age without the end result in mind.
Functional priorities must be based on business needs. Hence planning has to be focused and outcome-based. Our stakeholders need to see the measurement metrics of all the campaigns we develop and we, as communicators, are always trying our best to link business to functional outcomes.
In this digital age, we are indeed working towards predictable disruption by gaining digital trust. As we move from the traditional forms of media and communications (judging which was to some extent subjective) to a digital age which is proactive and increasingly predictive (when we use the right tools), customers are far more empowered.
Fine balance
It's always about maintaining a fine balance between disruption and credibility. Now that is by no means an easy task. All the external-facing functions are beginning to come closer. Absolutely all customer/stakeholder touchpoints need to be considered together.
In the digitally connected world, stakeholders also talk to each other and roles are blurring. Customers are sometimes also our partners, employees also shareholders, suppliers are decision makers, employees are reporters, regulators are knowledge seekers. Thus, while functions continue to improvise they all need to share and work horizontally to give out the same messages.
It becomes imperative and in our interest that Communications and Marketing evolve and work closely as a team. Not that both these functions will cease to exist. But they will need to get closer and collaborate for a better customer experience and trust.
A press conference or a product launch of today (digitally or on the ground) means much more than catering to just one stakeholder. It is an opportunity to tell stories and create everlasting experiences.
Let's talking about trust…or maybe specifically digital trust, which is to strengthen customer relationships through secured experiences which respect privacy and yet assure adequate and credible information. While Marketing has a lot to add on the customer front, Communications aims at impactful and effective storytelling, be it the right voices or adequate tools.
The combination of both has always added impact and credibility. Customer understanding married with the right storytelling is a sure-fire recipe for success. Making an impact to ensure that the story resonates with the audience, being relevant (beyond linear storytelling) and inspiring people to take action is what Communications can contribute well.
Who says websites/social channels are just customer tools? They are much more.
Even in terms of capabilities, every communicator has to be well-versed in digital skills. And vice versa, every marketer has to be able to tell the story well. Cross pollination of talent and integration of these skills will result in stronger talent and capabilities.
Internal communications
Customer centricity and understanding business stakeholders is also becoming an increasingly important aspect of internal communication. Market dynamics drive appropriate themes within the organisation too.
It is no more about creating markets, it is now about adapting to markets. That is what organisations are dealing with in terms of internal engagement. Employees today are connected real-time to the external world and want to evolve as fast. That means communicators who are the pulse of the organisations (and culture communicators) can do wonders working with Commercial and Marketing teams, helping them bring out the market realities and challenges to the management and facilitate necessary change.
Organisations which focus on communication from customer-facing teams are always the progressive ones. There are enough opinion surveys to prove this right! And more so, do we not hear of employees being the best brand ambassadors for the company?
Consumer behaviour and expectations
As more and more companies are becoming externally focused, they continue to carefully study and to a varying extent predict changing customer dynamics and behaviours. Amazon is a great example of online buying behaviour and so is the customised storytelling around it.
Communicators need to understand such data real-time and continuously prepare themselves to evolve new channels and messaging platforms, to get eyeballs and appropriate attention; be it rolling out campaigns, driving new channels of communications or managing issues.
As businesses become more digital and outcome-based, marketers will continue to crunch out more data and information about their customers/consumers. Making sense out of that data and looking at new channels will be the order of the day. Have we not seen social tools come and go so fast? What lasts is the story, and how it is told.
The story has become bigger than who delivers it. Brands have started looking beyond celebrities. Credibility is key. Another real example of this is the PR campaigns around movie releases. For a few movies, the campaigns are actually based on 'behind the scenes' storytelling. I personally am always intrigued by that part of any movie.
Issues management has always proved and established the importance of the Communication function within the organisation. Classically, consumer-facing brands are always more vulnerable to issues emerging out of the market. Consumer insights and appropriate messaging through credible voices is what works.
The terms Marketing and Communications are used interchangeably in many organisations. There are enough debates around this and we can continue to argue. However, it might be worthwhile to note that the new age looks at our functions complementarily. Ultimately we are talking about stakeholder experience and business outcomes.
Hybrid is an evolved and matured version of an existing model, I believe. What do you think?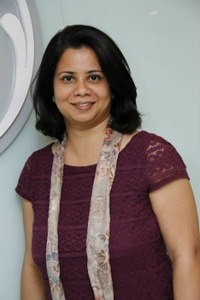 Forward, Post, Comment | #IpraITL
We are keen for our
IPRA Thought Leadership essays
to stimulate debate. With that objective in mind,
we encourage readers to participate in and facilitate discussion.
Please forward essay links to your industry contacts, post them to blogs, websites and social networking sites and above all give us your feedback via forums such as IPRA's LinkedIn group. A new ITL essay is published on the IPRA website every week. Prospective ITL essay contributors should send a short synopsis to IPRA head of editorial content Rob Gray
email
Share on Twitter
Share on Facebook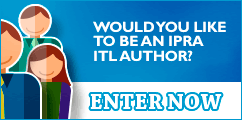 IPRAOfficial