ITL #214 Decoding technological complexity: India's emergent B2B communications sector

6 years, 6 months ago
(Comments)
Increasingly sophisticated small and media sized technology firms are building business in India by providing added value as well as cost savings. By Pia Desai Pasricha.
The information technology domain has been India's pre-eminent specialty in the global marketplace. Over the years, for a number of reasons, this sector has been looking at upgrading its offerings from writing code and providing a variety of IT-enabled services.
Looking to move up the chain from cost saving to value addition, technology firms are now offering sophisticated open-source software products and services based on the cloud. They are also shifting from a largely export oriented vision to exploring emergent domestic markets in financial services, government services, healthcare, telecommunications, energy, retail, civil aviation, education tourism, entertainment, logistics, energy, transportation. All of these sectors are ripe for or in the middle of a transformation.
Much of the action is in what is called the small and medium enterprises sector in which domestic software firms are tying up with global players to offer state-of-the-art solutions. The old model of partnerships is also changing from equity investment to training and certification, shared revenue systems and access to huge legacy markets. Some examples:
A global firm, renowned for its open-source software, works across several verticals including financial services, government and public sector, healthcare and life sciences and telecommunications. In India, the firm is targeting roughly 50 million small and medium enterprises (SME). It serves as a connective hub in a global network of customers, partners, research and academic organizations, and open source communities. Already, the network includes over 2500 members in its fast expanding ecosystem.
In addition, according to a senior IT executive, "Cloud computing in India will continue to transform India in the years to come. It will be increasingly used by startups, or enterprises with remote employees trying to plug in from anywhere in the world. Education and health are two of the many more areas in which the future cloud applications may possibly help. Business Intelligence (BI) and Big Data will also be high on the cards in the future roadmap of cloud computing."
According to research carried out by Gartner, the Indian data center market is an emergent growth opportunity in the information technology sector. The research firm also believes that this US $2-billion sector will also be the fastest growing market, as spending is forecast to increase 5.9 percent in 2016. Many experts predict that technology trends offering innovative solutions such as pay-per-use encourage small and medium companies to deploy more and use more data heavy applications. In addition, the presence of global firms such as Microsoft and Amazon and also the Indian government are driving growth for the data center business.
The impressive growth in the mobile telephony business in India has spawned a vast ecosystem of software developers and platforms to meet the growing demand for applications in the after markets. Widely known as "apps," these packages cover a mind-boggling variety of end uses, from news, games, entertainment, utilities, banking, travel, you name it. Operational features of these apps are ease-of-use, customized interfaces, 3D touch and security. As mobile internet penetration grows—it is estimated to swell to 300 million users in 2017, apps usage in India has outstripped global trends to grow at 131 percent in 2015. Another significant trend, according to Yahoo, is the shift from e-commerce to m-commerce, especially with apps monetization on the rise.
The transformation of India's IT sector is unprecedented in scope. And these changes have occurred with rapidity. In business and in personal life, technological advances have accounted for dramatic change. Some of these changes simply seep into everyday human behavior. There are no user manuals; most often, it is like learning on the job, like an apprenticeship. However, as the change begins to encompass ever larger and larger populations, the need will inevitably arise to decode technological change. In personal life, people will adapt to the changes at their own pace so they are not left behind, on the other side of the digital divide.
A structured approach
However, it is in the public sphere of business and policy that the need will be felt for a structured approach to decoding the process and effects of rapid technological change. Our business, public relations consulting, will be at the cutting edge as we have been over the past few decades of transformation as India opened up to the world.
In his preface to a book, a pioneer in our business wrote that the change held out "the hope that India's (centuries-old) tradition of mercantilism will flower again and with it, its reputation as a hospitable venue for trade and commerce from all over the world."
That did happen and India is now among the largest and fastest growing economies in the world. It is time to embrace the sweep of technological change that is transforming India again. With the hope that its centuries-old tradition of innovation and adaptation will help in identifying and deploying the opportunities inherent in the change. As always, our job in the public relations consulting profession will be to interpret and explain the costs and benefits of the transformation in specific sectors of the economy.
At Comma Consulting, we may have anticipated the coming change. In setting up Comma B2B two years ago, we recognized the growing importance of technology and how it contributes to sustainable development in various industrial verticals. As such, the strategic business unit is focused on the rapidly growing public relations opportunities in the sunrise sectors: chemicals, paints, packaging, textiles, shipping, oil & gas, life sciences and information technology.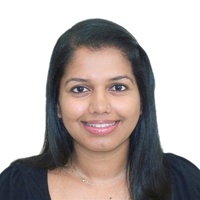 The Author
Pia Desai Pasricha, Corporate Affairs Director, Comma Communications Management. She has worked with clients including Fidelity, Soundbuzz, Frito Lay, Hyperion, The Economist, Thomson Foundation, Scottish Enterprise, Max Muller Bhavan, CTFK, Clariant and Apne Aap. Pia graduated from the University of London with a Master's degree in Media & Communications.
mail the author
visit the author's website
Forward, Post, Comment | #IpraITL
We are keen for our
IPRA Thought Leadership essays
to stimulate debate. With that objective in mind,
we encourage readers to participate in and facilitate discussion.
Please forward essay links to your industry contacts, post them to blogs, websites and social networking sites and above all give us your feedback via forums such as IPRA's LinkedIn group. A new ITL essay is published on the IPRA website every week. Prospective ITL essay contributors should send a short synopsis to IPRA head of editorial content Rob Gray
email
Share on Twitter
Share on Facebook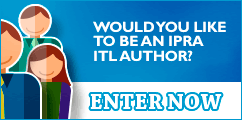 IPRAOfficial