ITL #94 Reshaping PR: diversity and a dynamic communications function

8 years, 11 months ago
(Comments)
As technology evolves and audiences shift, it is those organizations able to put together communications teams with diverse backgrounds, skillsets and perspectives that stand the best chance of success. By Serda Evren.
"I listen to what you're saying," says Agatha Christie's fictional detective Hercule Poirot in one of her mystery novels, "but I hear what you mean."
As a professional communicator, this idea carries meaning far beyond the words of the quirky, diminutive detective in Christie's works. That's because the things we do as professional communicators – build brands, protect them, influence people, wrangle unwrangleable media, analyze data, distill insight – require exactly that omniscient ability. To succeed, we must hear you and we must know what you mean.
Communicators of tomorrow need to evolve their skills to keep with the pace of change and become, like the detective Mr. Poirot, masters of reading between the lines, and always "on the case" to search out, seek and connect the internal collective voice to capture hearts and minds externally. Today's professional must be as diversified as the audiences and channels he or she serves. But how does one develop that ability?
To build a high-potential, highly proficient team of communicators, whether you are in the public or private sector, you have to be more inclusive and look for skills and backgrounds that may not fit into a traditional PR mold. My personal journey is a testament to that. I did not go to PR school. I did not get a PR certificate. I did not work at an agency. I did not start in-house at a big brand.
A path less traveled
The path for me was the one less traveled by a PR professional. I got my start in politics – working as an advance man (or advance woman, in my case). It is an undefined role that got its name from the Kennedy era when men in dark suits would travel in advance of a VIP to set up his event, work his speech, handle his security and get the best photo shot possible.
There is no schooling for it and the only way to get the job is for someone to tap you, after many years of grunt work. This role, like many others in politics, requires a willingness to roll up your sleeves and do whatever is necessary. It is chaotic, fast and furious with no room for error. There is immense trust placed despite the inexperience and youth. It forces you to trust your instincts, listen to your gut and speak up – sometimes against very senior managers.
Similar to the fast-paced world of corporate communications in a 'highly matrix' global brand, politics is all about bringing people on-side, building relationships, and understanding your audience – what motivates, influences and builds trust with them.
Ultimate training ground
It was the ultimate training ground for me, but I did not realize that for many years. I hesitated to make the transition from the public to the private sector and lived with a muted anxiety – the fear of being discovered as an untrained fraud. It wasn't until I finally made the move and began the process of adjusting to life as a communications civilian that I discovered how valuable my perspective was to senior managers, both in the communications function and across verticals in the corporate setting.
What we do every single day is try to reach people – to give them a reason to care about what we care about, motivate them to act, make their life a little easier, or bring a sense of satisfaction, joy and wonder. I was the only person for many years without a PR certificate who worked in PR but today, when you look at corporations and agencies, you will see this as the new normal. There are psychologists, data analysts, TV producers, journalists, change management professionals, consultants, digital media mavens, and on it goes. This diversity is the key to a dynamic communications function.
Cast of characters
Looking to the future and the way technology is evolving and audiences shift, those who will succeed in communications are those who can bring together a cast of characters – reflecting the perspectives and points of view of the audience.
Communicators persuade. We balance the art and the science. And like Poirot, we bring to light the unsaid, the unassumed and the unexpected. That's why it is an exciting time to be in communications – no matter where you want to play that role.
We now have a seat at the table but the expectations on us in that seat change every day. We are inching into new territory where marketing used to dominate and we connect functions within the organization to bring clarity and paint a complete picture. The role will be vastly different tomorrow. It is incumbent on us to refine, redefine and reshape how we evolve what we do.
What we bring to the table should be a combination of boundless curiosity, optimism and the relentless commitment to connecting with people. As Agatha Christie says, "I am eccentric perhaps – at least certain people say so; but as regards to my profession, I am very much as one says, 'all there.'"
Author's Details
Serda Evren, VP, Head of Communications & Philanthropy, MasterCard is an award-winning communication professional who is responsible for all internal communications, external corporate communications, executive communications support, and philanthropic and charitable giving programs.
Before joining MasterCard in 2012, she was manager, Corporate Public Relations at Rogers Communications, and also has extensive experience in political communication, at the federal and provincial levels in Canada and on Capitol Hill in Washington, DC.
Serda was awarded an honours Bachelor of Arts Degree in Political Science and History from the University of Toronto, and a Masters Certificate in Political Psychology from George Washington University, in Washington, DC. She has been honoured with an IABC Award of Distinction as the Corporate Communications Department of the Year, and won a Multimedia or Digital Content Merit Award.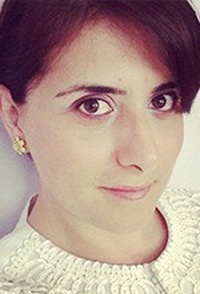 The Author
Serda Evren, VP, Head of Communications & Philanthropy, MasterCard is an award-winning communication professional who is responsible for all internal communications, external corporate communications, executive communications support, and philanthropic and charitable giving programs.
mail the author
visit the author's website
Forward, Post, Comment | #IpraITL
We are keen for our
IPRA Thought Leadership essays
to stimulate debate. With that objective in mind,
we encourage readers to participate in and facilitate discussion.
Please forward essay links to your industry contacts, post them to blogs, websites and social networking sites and above all give us your feedback via forums such as IPRA's LinkedIn group. A new ITL essay is published on the IPRA website every week. Prospective ITL essay contributors should send a short synopsis to IPRA head of editorial content Rob Gray
email
Share on Twitter
Share on Facebook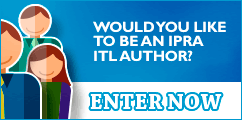 IPRAOfficial