Keeping Multinational Companies Relevant in China

13 years, 3 months ago
(Comments)
Sheer market size and robust economic growth mean that China remains an attractive proposition. But how can MNCs thrive at a time of waning enthusiasm for foreign partnerships? By David Ketchum.
Just about every global consumer and B2B business includes China in its strategic plan as a source of short-term sales growth and longer-term profitability. However, international enterprises face increasingly higher hurdles to market entry and growth as China becomes stronger financially at home and internationally.

Government relations and public relations have always played important roles in helping global companies tap the potential of the Chinese market, and now more than ever are essential tools to position multinational companies as vital and relevant business partners. It is important to understand the recent changes in the dynamics for foreign businesses in China and to shift communications strategies accordingly.

The underlying market statistics remain attractive. Thanks to a massive stimulus package, annualized GDP is again over 10%. Today 37.7% of Chinese consumer spending is on food, as compared to 57.5% in 1978. This rising disposable income is spent on housing, transportation, telecommunications, health care, culture, education and entertainment, leisure and tourism. China is investing in its infrastructure from airports, to sea ports, highways and railways. By 2012, 50% of the world's high speed rail will be in China, and by 2020, 80% of the Chinese population will live within 100 kilometers of an airport.

Reduced appetite

However, Chinese interest in foreign partnerships is perhaps at low ebb, or certainly has changed so significantly in recent years as to be an almost completely new dynamic. Today, the appeal of foreign direct investment that historically underpinned many foreign enterprises' market entry and joint ventures is far less relevant to Chinese government and business audiences.

China's more than $750 billion in US debt holdings is second only to Japan. Many Chinese businesses have built large franchises and customer and manufacturing bases at home and have enough cash and scale that they don't need outside funding or sales channels. Other Chinese businesses have withered in the financial crisis and the government has taken the opportunity to reassert control over various strategic industries.

The business environment has been further complicated by the 'Buy Chinese' order issued as part of the Chinese government's economic stimulus package, the US government's support for Google's departure from China over censorship issues, the US sale of arms to Taiwan, the conviction of Rio Tinto executives, and intimations that China is artificially holding down the value of the RMB to keep its exports competitive.

Although China became 'the world's workshop' in the 20th century, now companies increasingly turn to Bangladesh, Vietnam and other countries for sources of cheap labor. China-based manufacturers are moving beyond outsourced manufacturing and creating both quality products and nurturing global brands of their own.

From partnership to rivalry

Your partner in China may easily become your global competitor, so what else can you bring to the relationship beyond a flow of orders? What do Chinese businesses need and how should multinational companies position themselves to be value-adding partners helping China's national, provincial and city governments achieve their objectives?

Here are some compelling themes that can be built into not only the communications but also the business plans of enterprises looking for China success.

Add value in China's second tier cities: Beijing, Shanghai and Guangzhou remain important, but both Chinese government attention and economic opportunity is shifting. For example, under China's 'Go West' policy, the city of Chongqing has been designated a business, manufacturing and logistics hub at the center of a region with 15% annual growth and a population of 400 million. Elsewhere, second tier cities such as Hefei, Wuhan, Xian, Chendu, and Dalian offer a lower cost of doing business, sometimes supplemented by tax incentives. A growing supply of white collar workers is moving to second and even third tier cities to escape the pressure, pollution and high housing prices of first tier cities, and bringing their skills and income with them. This combination makes the second and third tier cities attractive to both the Chinese government and multinational companies alike.

Provide enabling technologies: Alarm has been raised over Chinese government purchasing policies requiring an 'indigenous innovation' accreditation before a company can become a government vendor, which would effectively exclude overseas-originated IP by requiring IP and trademarks to be owned by Chinese companies. Although new draft rules seem to have a somewhat softened stance, there are concerns that Chinese companies might gain advantage in a range of technology categories, including computers and software, clean power, and communications.

In addition to attempting to comply with the certification requirements, the primary way forward is for multinational companies to emphasize the value of their technologies that are not currently available in China or those technologies and business processes that stimulate local business and make Chinese projects possible. For example, at the Three River Gorges hydroelectric project, the dams and engineering work was done by the Chinese, and the power generation systems contracts were divided between two consortiums of foreign firms, presumably to gain access to a broader range of technologies and to improve their negotiating power.

From a messaging perspective, emphasizing leading edge expertise, intellectual property, global best practice, and technology transfer can help tip the balance on how welcome your company is as a business partner.

Bring economic benefits to China: One way is to be seen to support the 'Go out!' export government rallying cry. What can your business do to help drive exports? And how can you position your firm as contributing to the local economy and not simply being in China to tap the enormous domestic demand? HP and Foxconn, for example, have laptop manufacturing businesses in Chongqing that are set to export 20 million laptops a year. These two facilities stimulate local industry, use local services, pay taxes, and require office and facilities rental. In addition to creating jobs, these enterprises also provide training and bring international best practice, and they are long term committed investors, with a $3 billion, multi-faceted partnership with Chongqing.

Even if your firm is not investing billions in China, you can still emphasize those value-adding aspects of your participation in China to government, business partner and media audiences.

Stay in the loop

The key is to understand and stay informed about government priorities, and keep your communications aligned to build a clear, strong, and trustworthy profile for your company. Good media relations are important, but to some extent put the cart before the horse because while there is surprisingly little overt censorship, the media agenda is largely driven by government policy.

In China's changing and increasingly nuanced government, regulatory and market environment, multiple and complex stakeholders have voices on issues that matter to your business. Successful foreign businesses articulate their value to helping the Chinese government achieve success with its policies, the business community, and Chinese society as a whole by explaining in practical detail how their company is sharing technical know-how, industry experience, and best practice.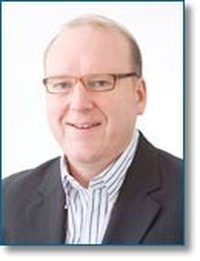 The Author
David Ketchum, President, Bite Communications, Asia Pacific is also CEO of the Upstream Asia network, Chairman of the Asia Digital Marketing Association, and Chairman of the Council of Public Relations Firms in Hong Kong. David is the author of BIG M, little m Marketing: New Strategies for a New Asia. He was previously senior vice president, marketing and communications for Calvin Klein, Inc., and also worked with Burson-Marsteller and Hill and Knowlton internationally.
mail the author
visit the author's website
Forward, Post, Comment | #IpraITL
We are keen for our
IPRA Thought Leadership essays
to stimulate debate. With that objective in mind,
we encourage readers to participate in and facilitate discussion.
Please forward essay links to your industry contacts, post them to blogs, websites and social networking sites and above all give us your feedback via forums such as IPRA's LinkedIn group. A new ITL essay is published on the IPRA website every week. Prospective ITL essay contributors should send a short synopsis to IPRA head of editorial content Rob Gray
email
Share on Twitter
Share on Facebook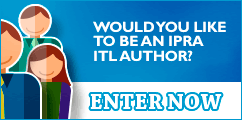 IPRAOfficial