ITL #6 Getting the best from an agency: crucial questions to pose in pursuit of added value

10 years, 11 months ago
(Comments)
Appointing a suitable PR agency for your needs and managing the client-agency relationship adroitly will improve results. By Pavel Melnikov.
How to get maximum added value from your communications agency? To answer this big question we really need to address a list of questions that could guide you through the whole process of working with an agency:
1. When do you need an agency?
2. What for and why are agencies usually hired?
3. How to select and hire the best agency for your needs?
4. How to structure reporting and control?
5. How to pay and how much to pay?
6. How to fire? How to re-energise an old agency?
7. What's next?
Let's tackle these questions one by one.
1. When do you need an agency?
Brains are the rarest and most valued resource in the commercial (post industrial) world.
When your tasks are not formalized you may need outsourced brains and expertise to verify existing ideas or generate new ones – and a fresh perspective. In other cases the tasks are too large-scale to be implemented by the in-house team so you go hunting for a communications agency to buy their knowledge and experience, time and additional hands.
2. What for and why are agencies usually hired?
When asked about the difference between PR and advertising most people can't readily give an explanation. In fact, an advertisement is a company clearly promoting itself or its products or services – 'I am cool', whereas PR is when others say you are cool. PR is generally about third party endorsement, so the level of trust and influence is higher.
PR is needed to explain and validate the claims of advertised products and services. It is particularly valuable if the message is complex. But even with a shampoo brand, modern products promote their unique technological advancements which also require explanation and validation.
A communications agency could be described as a conveyor of communications services as it implements lots of activities on behalf of clients from different sectors of the economy and has extensive experience in solving both formalized and non-formalized issues. It can help you primarily with two key things: to formulate or fine-tune your 'message' and then to deliver it to your target audiences through distribution channels(1) .
By message I mean an idea or a thought that you want your target audiences to receive and perceive as a result of communications, preferably with minimum distortion of meaning. These two key things apply to everything from press release preparation to multi-layered communications campaign across several countries.
In the past few years, and especially with the development of social media, the global world is adapting to a tectonic shift in the acquisition and dissemination of information. Nowadays, a three-year-old baby can ride in a stroller with an iPad watching cartoons. My one-year-old daughter knows how to turn on the TV. Thus the issue of message delivery technology also plays an important although secondary role.
3. How to choose and hire it?
Hiring an agency isn't as difficult as you might imagine. Review the rankings(2) , read the lists of the often quoted experts and their latest research revealing expertise and research methods and speakers at conferences showing their thought leadership. Review the lists of agencies that have won PR awards lately in spheres close to your sector. Talk to your colleagues for references. The latter still tends to be the most popular route.
Trust and Chemistry are the key elements for successful business, especially in consulting. Trust is the basis of reputation and good chemistry gets good results. On the other hand, a portfolio of successful case studies and an impressive client list also speaks volumes about an agency. The clients, together with the staff, disseminate positive or negative information about a communications firm on the market. Listen to the word of mouth.
Ask about the people who will work on your business, as people are the basis of any consulting business. Try to check information about their reliability - a combination of responsibility, commitment and eagerness to bring the project to the end and ability to provide constantly high-quality materials and services.
You may also want to review any compromising articles about your potential contractor. You definitely don't want to be associated with any scandalous activity.
Be critical, trust yourself. Draft a long list.
You may choose out of the following tiers of agencies(3) :
1. Operational level firms ('procedures') deal with well-known issues that are easy for execution. An agency sells its well-established procedures, effectiveness and constant readiness to solve typical problems for flexible fees (e.g. Distributing a press release or organizing a press conference).
2. Tactical level agencies ('hoariness') can troubleshoot complicated issues of a certain type that were executed in your or other sectors of economy. An agency will sell its knowledge, experience and expertise for acceptable fees (e.g. A large-scale event as a part of communications campaign in several regions or countries or litigation PR project).
3. Strategic level consultancies ('brains') are able to solve non formalized and very complicated issues of clients which are at the forefront of professional and technical knowledge. Such firms are able to provide new decisions regarding new problems using creative and innovative approaches for a high level of fees. (e.g. An integrated PR and GR campaign to ensure a foreign direct investment project will be implemented smoothly in a given country).
Choose the one you need. Although some global agencies like the one I work at have the capabilities to provide services on all the three layers.
Draft a short list.
If you haven't already done this, then structure the tender process(5) . 40% of your success sits in the beginning of your relationships – i.e. in structuring your selection process – about 50% during the cycle of cooperation, and about 10% in the end. I consider that both the process and the results matter. Start building relationships from the very beginning and maintain them throughout the whole project. The results are predetermined by how you structure the tender process, then the reporting and control mechanism to ensure execution is done properly and you get your deliverables.
Setting a clear requirement in the form of a briefing document is a critically important part of the process. However, there are techniques that may help you even if you can't define it from the start. You may invite an agency or several of them to a brainstorming session where you discuss how communications could support your business goals and which message you plan to communicate to your target audiences in this respect. A non-disclosure agreement should be signed before such a session.
An agency may provide you with a template request for proposal (RFP) if you haven't had previous experience of working with a PR firm.
Give an agency up to 7-14 days to draft a proposal for you depending on the complexity of task.
Meet with consultants, see how they present and listen to you, see if there is chemistry and traction between you. Feel their energy and enthusiasm. You should choose them as you would choose a spouse – carefully and sensitively – as you will spend about 30-40% of time with them and they will communicate on your behalf.
Even during the tender process (to say nothing about the further process of your cooperation) you may evaluate an agency in two spheres:
• professionalism in technical details (drafting and formatting the proposal, providing creative ideas etc.);
• quality of service (meeting deadlines, being polite etc.).
Please remember practice is the criterion of truth(5) : an agency will work with you, execute and deliver in the same manner it did during the tender. No one will change after you sign the contract.
You should insist that the team who will do the work once appointed should be the same that participated in the pitch as you have to have the right people in the right place for the job to be properly executed(6) . If you hesitate to sign a full scale contract, you may go for a test-drive project, e.g. a contract of three months' duration to see how it works.
You are given a menu and you have to choose. You are the key decision maker, remember this.
4. How to structure reporting and control?
After you hire an agency the key issues are reporting and control. Some say agencies can't deliver and execute. I say rather that the working process should be structured with good reporting mechanisms ensuring feedback and control. Conference calls every two weeks, meetings every month. Meeting reports to sum up with decisions, deadlines and responsible parties. Put several milestones with interim reports during the project with precise deliverables in the end.
Since standards for communications services(7) are both too general and unfortunately without proper attention to detail from the PR industry, and communications is not as easy as assembling components on a production line, you need to rely on your own standards or on the agency's. Better yours. Chase your contractor for execution and attention to detail. Your standards will then become the rules of the game for your collaboration.
See if an agency cares, is they are respectful and proactive, if they listen to you, if they manage your expectations properly, if they keep their promises and moreover if they keep your promises(8) when working with journalists and officials.
Be demanding. When you control an agency during the whole project, it makes it easier to evaluate the work done.
5. How to pay and how much to pay?
If you need some small projects to be implemented you may hire a boutique agency, while for large scale projects you may require big international agencies. Levels of fee increase as you go up the ladder from operational level firms to strategic level consultancies (see above):
• Hourly based for non formalized tasks, strategic level and crisis communications (hourly based with a cap).
• Retainer, project based fees for communications campaigns at the tactical and operational levels.
• Success fees for particular results.
Be ready to pay a lot for strategic level consultancies, brains are expensive.
6. How to fire? How to re-energise an old agency?
This topic is usually avoided and reasons for terminating a contract are rarely straightforward. I consider that it is a matter of the maturity of the relationships you've been able to build with your contractor.
Be reasonable and precise if you are not satisfied with the results shown and deliverables, then you may either reload your cooperation under new conditions or terminate the contract and initiate a new tender.
Sometimes it may be a matter of fatigue in the relationship. Don't wait until the moment you begin to hate each other. Set up quarterly and annual review meetings to discuss delivery against promise and expectation. Nip any problems in the bud before irritations become reasons for termination.
Since the communications market is rather narrow, please don't quarrel and slam. You may meet with this person at another agency or even as your future colleague – there is life after any kind of divorce.
7. What's next?
In handling relations with a communications agency you may need to remember that both sides are responsible. You hire communicators for an added value support from their services for both yourself and your consumers.
You may finally imagine a situation that there is no agency working with you. Will there be a collapse, black holes in certain areas of your everyday work?
If no, then go fire them. But remember that a new agency needs a great deal of input and you will lose the time you have invested training the existing agency.
If yes, then this means they add value, and you were right in your choice and you may hire them again for another project. Or two. Or in several countries.

Thought Leader Profile
Pavel Melnikov is Vice President, Public Affairs & Crisis Communications and a board member at Grayling Russia. He brings with him valuable experience in public relations and crisis communications work and government relations, from both previous government work and private industry. His client experience includes work with companies from sectors such as construction, energy, financial, IT, oil & gas, media, retail, pharmaceuticals, telecommunications.
After starting his career in the fast-track management stream of the Federal Customs Service, Pavel began to work for respected Russian figure Igor Artemiev, one of the most influential and powerful figures in the Russian economy. Pavel first served him as Press Secretary in the State Duma, where Artemiev was a State Duma Deputy from the Yabloko social liberal party. He then followed Artemiev to the Federal Anti-monopoly Service (where Artemiev became and still is Head) and where Pavel was Press Secretary.
Pavel has some excellent relationships with both financial and political media and understands intimately how different types of media operate in Russia. Following his work for Artemiev, Pavel for three years worked for Pirelli – one of the leading premium tyre producers – as PR and marketing manager. He was responsible for implementation of PR campaigns across the country.

________________________
References:
1. Igor Mintusov, Chairman of the Board of Directors of the Center of Political Consulting NikolloM was the person who first formulated and delivered this message for me.
2. Like those prepared by The Holmes report http://globalpragencies.com/top-250
3. Read more about agencies: David Maister's 'Managing the Professional Service Firm'.
4. Read more about structuring in everyday life: Barbara Minto. The Minto Pyramid Principle. Logic in Writing, Thinking and Problem solving.
5. Read more on this: Karl Marx, Theses on Feuerbach.
6. Read more about execution: Larry Bossidy & Ram Charan. Execution. The discipline of getting things done by
7. The "International Public Relations Association Code of Conduct" ( http://www.ipra.org/detail.asp?articleid=31)
8. In the sense of DHL's slogan 'We keep your promises'.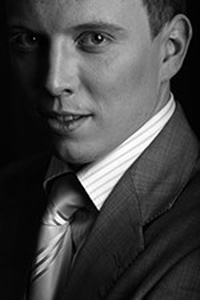 Forward, Post, Comment | #IpraITL
We are keen for our
IPRA Thought Leadership essays
to stimulate debate. With that objective in mind,
we encourage readers to participate in and facilitate discussion.
Please forward essay links to your industry contacts, post them to blogs, websites and social networking sites and above all give us your feedback via forums such as IPRA's LinkedIn group. A new ITL essay is published on the IPRA website every week. Prospective ITL essay contributors should send a short synopsis to IPRA head of editorial content Rob Gray
email
Share on Twitter
Share on Facebook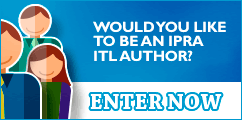 IPRAOfficial